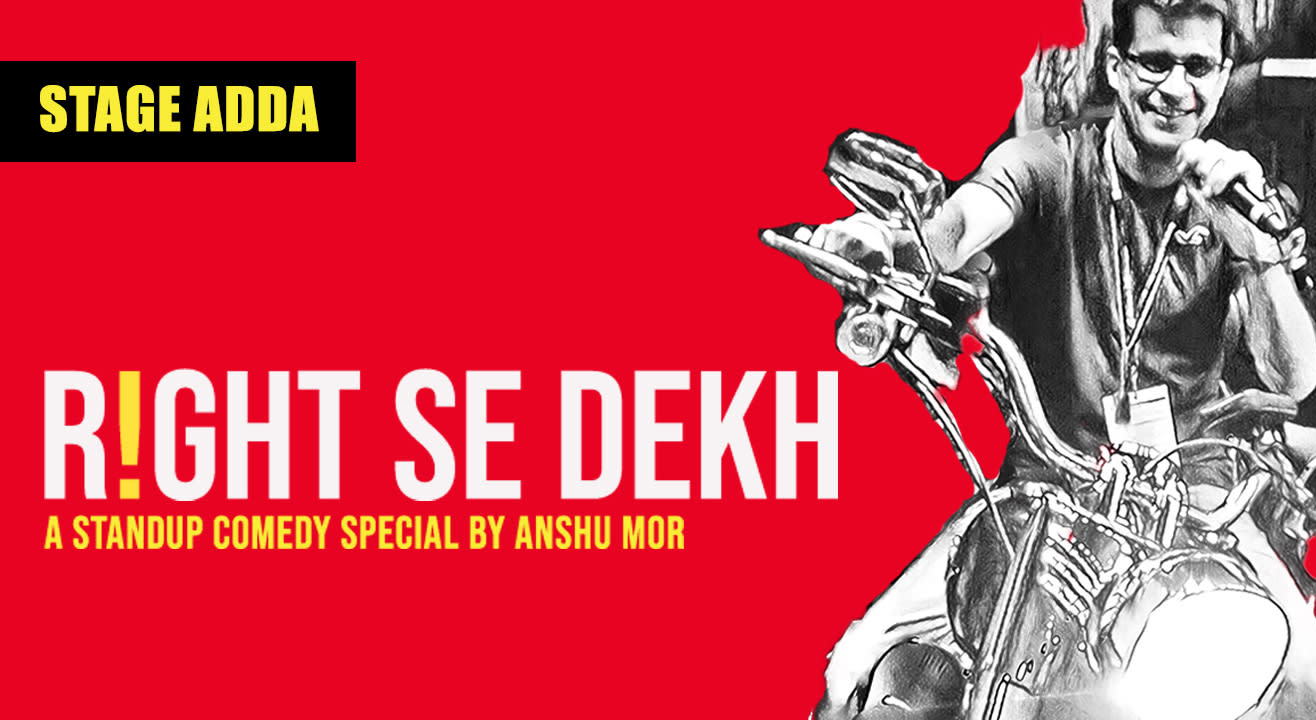 Comedy
Stage Adda Presents – Right Se Dekh(A standup comedy special by Anshu Mor), Hyderabad
About
Right Se Dekh is Anshu Mor's 3rd standup comedy solo since he left his fancy job as head of Xbox Business at Microsoft in 2016 to pursue his passion of being a standup comedian.


In this brand new 1 hour of stand up comedy, Anshu talks candidly about things that he finds amusing, weird or frustrating! From super bikes to cheating on his wife, from dating to marriage, from sushi to birth of chopsticks, from 1972 to 2018, this solo special is a hilarious collection of stories and is his most honest & twisted view of the world you live in!


In just 1.5 years, Anshu Mor has been recognized as the rising star of the Indian standup comedy scene. His clean, observational & storytelling style of comedy has been appreciated across all age groups and all audience types. If there is one comedy solo you should watch - it is this one!
Anshu discusses the rants of a non-biker!
Stage Adda is a supportive platform for all kinds of artists across the country.
The Fisherman's Wharf isn't just a restaurant; it is the ultimate culinary destination. Here, they blend great food, impeccable service, and a fantastic atmosphere to create the perfect dining experience for you, offering a slice of Goa to everyone who walks in. The Fisherman's Wharf has captured the hearts of individuals as well as families alike, by serving traditional Goan delicacies and a bit of everything your palate desires.
Venue
The Fisherman's Wharf
304, Nehru Outer Ring Road, Financial District, Gachibowli, Hyderabad, Telangana 500032