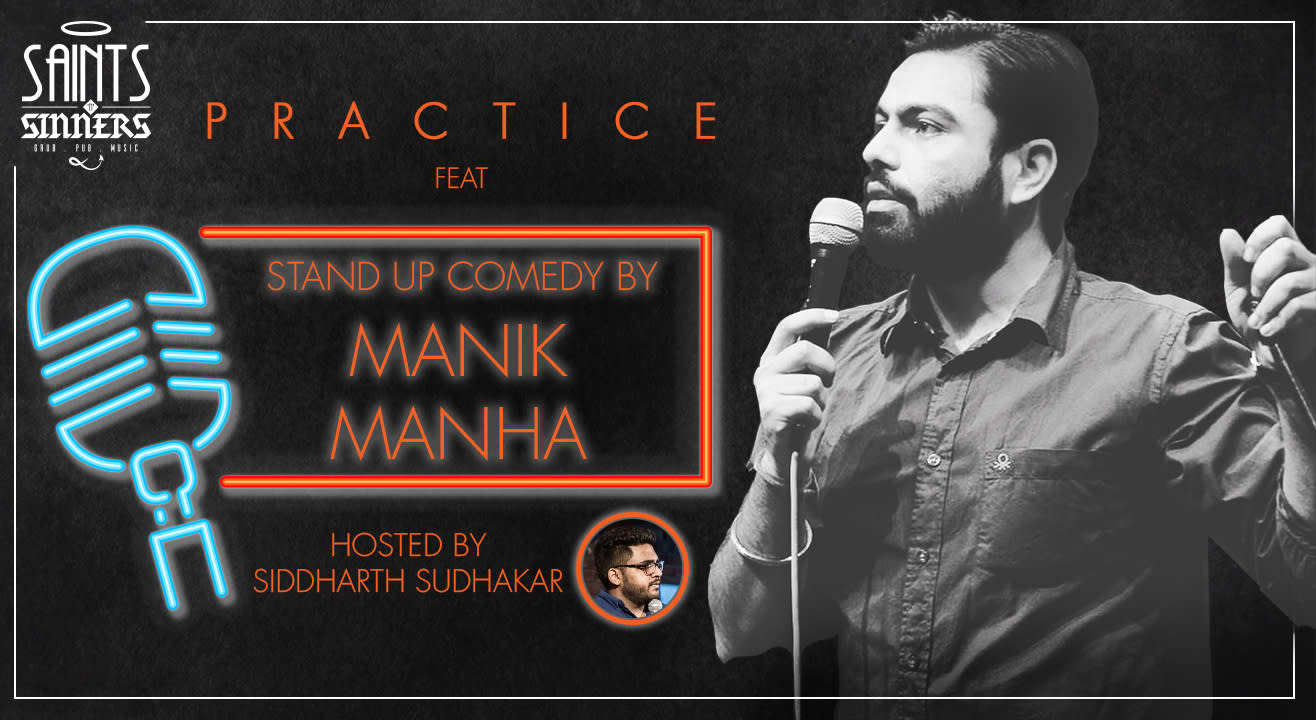 Comedy
Stand Up Comedy Show- Practice Ft- featuring Manik Manha
Saints N Sinners, Gurugram
About
SNS Funny Times Presents - Practice Ft – A Stand Up Comedy Show featuring Manik Manha.
Manik Manha is an up and coming comedian from Delhi, who has performed at several comedy shows and events. His style is dry, almost offensive but incredibly funny. His style of comedy is what he's best known and loved for. After having performed at almost all comedy venues in Delhi, he's now ticking off the best comedy centres across the country and now he is at your favorite - Saints N Sinners ! 

Hosted by Siddharth Sudhakar.
Venue
Saints N Sinners, Gurugram
GF-21 Global Foyer, Golf Course Road Sector 43, Sector 43, Gurugram, Haryana 122002