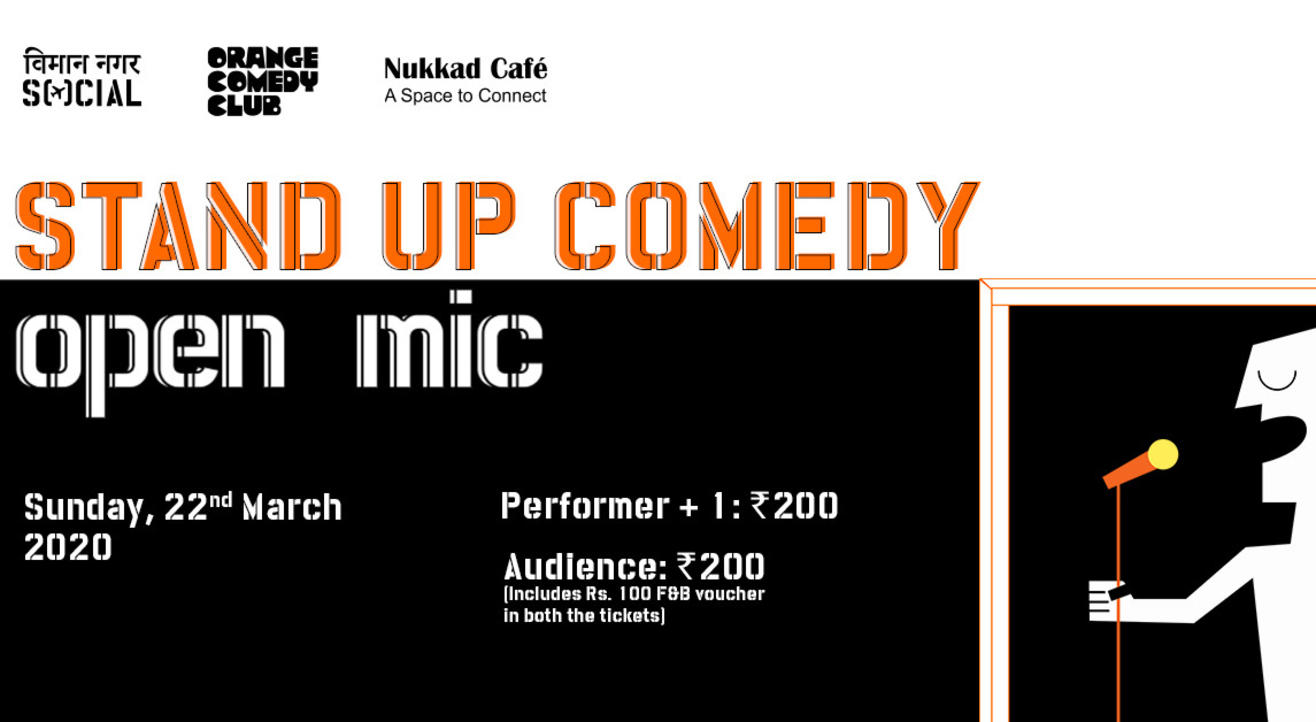 Comedy
Stand-up Comedy Open Mic - Viman Nagar
About
We'll give you a stage, you give us the giggles!
#VimanNagarSocial is hosting a comedy special open mic evening in collaboration with Orange Comedy Club and Nukkad Cafe
Whether you're a pro or just starting out, it's always great to get up in front of an audience and hit your shot. Go ahead, we encourage you to kill us with laughter (in English, Hindi or Marathi: your poison of choice!).
Register now as a performer and get a ticket for Rs. 200 that includes a +1 (for guaranteed laughs) and you get a F&B coupon of Rs. 100 included! Coming to just LOL? Your ticket for Rs. 200 per head is inclusive of Rs.100 on F&B too!
Building Communities by Nukkad Cafe
Venue
Viman Nagar Social
T-02 & 03, 3rd Floor, Phoenix Marketcity, 207, Viman Nagar Rd, Pune, Maharashtra 411014