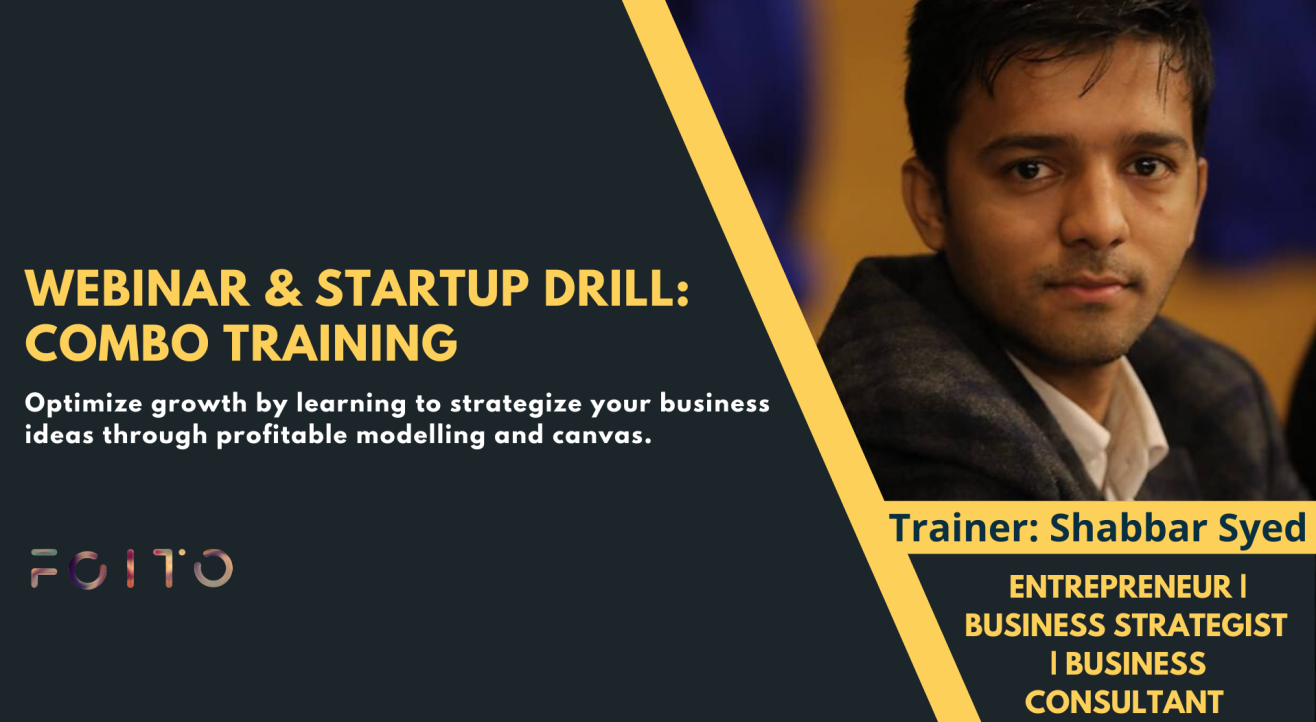 Online Course
Webinar & Startup Drill: Combo Training Pack
About
This is a combo pack inclusive of a pre-recorded demo webinar on "Starting a Company", and a live session on an Interactive "Startup Drill" by our industry expert Mr. Shabbar Syed, as he walks you through the highlights of launching your own business and extrapolates the same into a power drill giving practical examples from a large set of experiences of various startups from different domains.
How will this help?
This training is a solution-based session curated to answer the trickiest dilemmas faced by existing entrepreneurs as well as would-be entrepreneurs starting from how to launch your business idea to how to keep the ideas flexible, business model canvas dynamic so as to develop a sound business structure with the most efficient utilization of the available resources, and minimize unnecessary costs, both in terms of effort and time.
Entrepreneurship is an art that requires constant polishing and this can be best done by meeting and learning from others in the same filed!