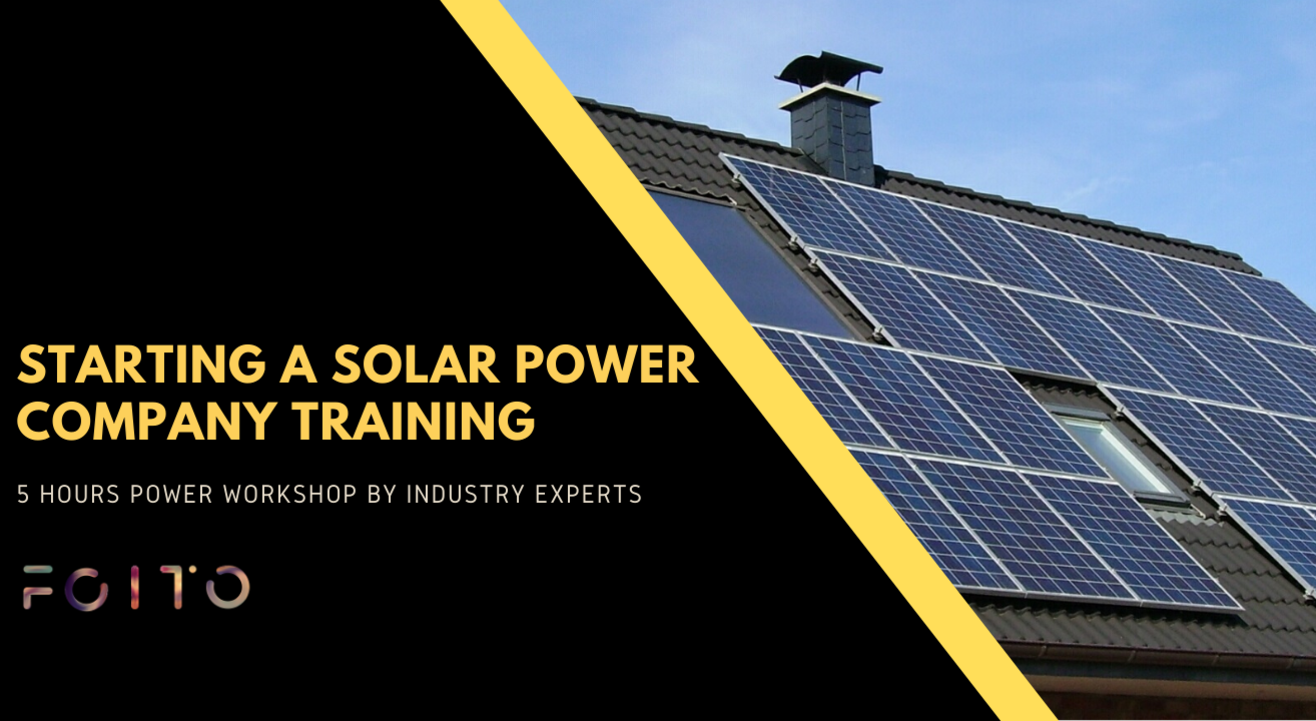 Workshops
Starting a Solar Power Company Training
About
NOTE: Our training sessions are conducted on a 1-2-1 basis (batches are not formed) as our workshops are tailor-made to your specific problem statement.
With the passage of time, our world faces the danger of depleting energy resources and, also strives to protect the environment from increased levels of pollutants.Thus, our industry needs to make optimum use of renewable sources of energy that shall also help in reducing the adverse impact on our environment.
Are you a visionary entrepreneur who is willing to make a serious contribution to the environmental betterment? Do you plan to own a company that promotes use of solar energy, but, are still looking for an appropriate strategy to give your idea a head start?
What better than getting your strategies audited by Industry Experts who shall help you draft a systematic plan to put your business idea in the right track through an interactive workshop using practical worksheets and drills.
TOPICS COVERED:
Design a Business Strategy (0.5 Hrs)
Brainstorming, Ideation, and Networking (1 Hrs)
Connecting dots and Restructuring (Business workflow-Process Diagram) (1 Hrs)
Pitch Deck Design (Go to investor planning and execution) (1 Hrs)
Prepare a Funds breakdown (1 Hrs)
Validation (Assessment of profiles) (validation Report) (0.5 Hrs)