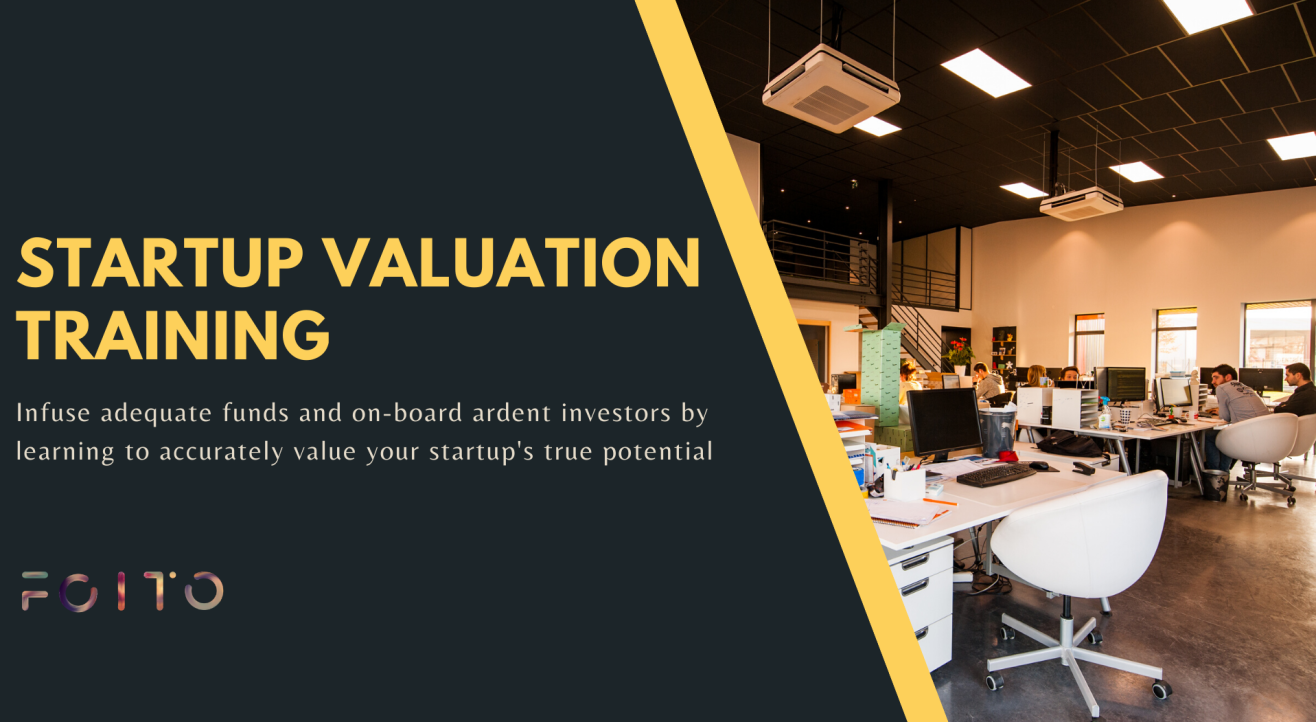 Startup Valuation Training
Enjoy this event from your home
Invite your friends
and enjoy a shared experience
Invite your friends
and enjoy a shared experience
About the Event
Valuation is a tricky concept requiring loads of data to be processed and appropriate financial/valuation models to be applied based on multiple "ifs and buts". But, Valuation of Startups gets trickier. With few to almost no data to work on (past financial records, share pricing, etc); most of the traditional valuation models become invalid.
Thus, the modern day experts use a range of unique methods in order to accurately value a startup to the greatest extent possible, based on the statistics and parameters available.
This course is a game-changer for all those who wish to stay ahead in the race by knowing well about their organization's true value in the market and basing all the future decisions, collaborations on that and avoid being misguided by over/under-valuation flaws.
Topics Covered:
1) Understanding Valuation and it's importance
2) Difference between valuation of a Startup and valuation of a Mature Business
3) Understanding the factors for determining Startup Value: positive factors, negative factors, implications, analyzing the factors of your business (in case of customization).
4) Understanding the different important Startup Valuation Methods: Characteristics, advantages, demerits, data point analysis, mathematical tools applied with numerical worksheets, practical case studies.
· Cost To Duplicate Method
· Market Multiple
· DCF
· Valuation by Stage
· Book Value Method
5) Evaluating the feasibility of each method: finding the viability of each method in consideration with different types of business structures, and data availability.
6) Determining the impact of funding and investments on Valuation: determining the impact on the startup after each stage of funding.
7) Determining the impact of Valuation on Revenue and Cost Decisions: understanding how changes in valuations, and funding stages are likely to impact strategic business decisions.
Standard Course Duration: 1 Week
Disclaimers:
1) This will be an online training using screen-sharing.
2) This training module can also be customized to cover up your specific industry requirements.
3) This training can be taken up on a 1-2-1 basis as well as for a team
4) Upon confirmation, you will be connected to the trainer/course analyst for a technical call for a deep understanding of your training, and customization needs.
5) The date and timing for each session will be flexibly decided as per the mutual understanding between the attendees and the trainer and coordinated by our team.
Add-Ons Post Training:
1) Post-Training Support
2) Certification Advisory
3) Business Networking Support
4) Skill Validation Report signed by Industry Expert