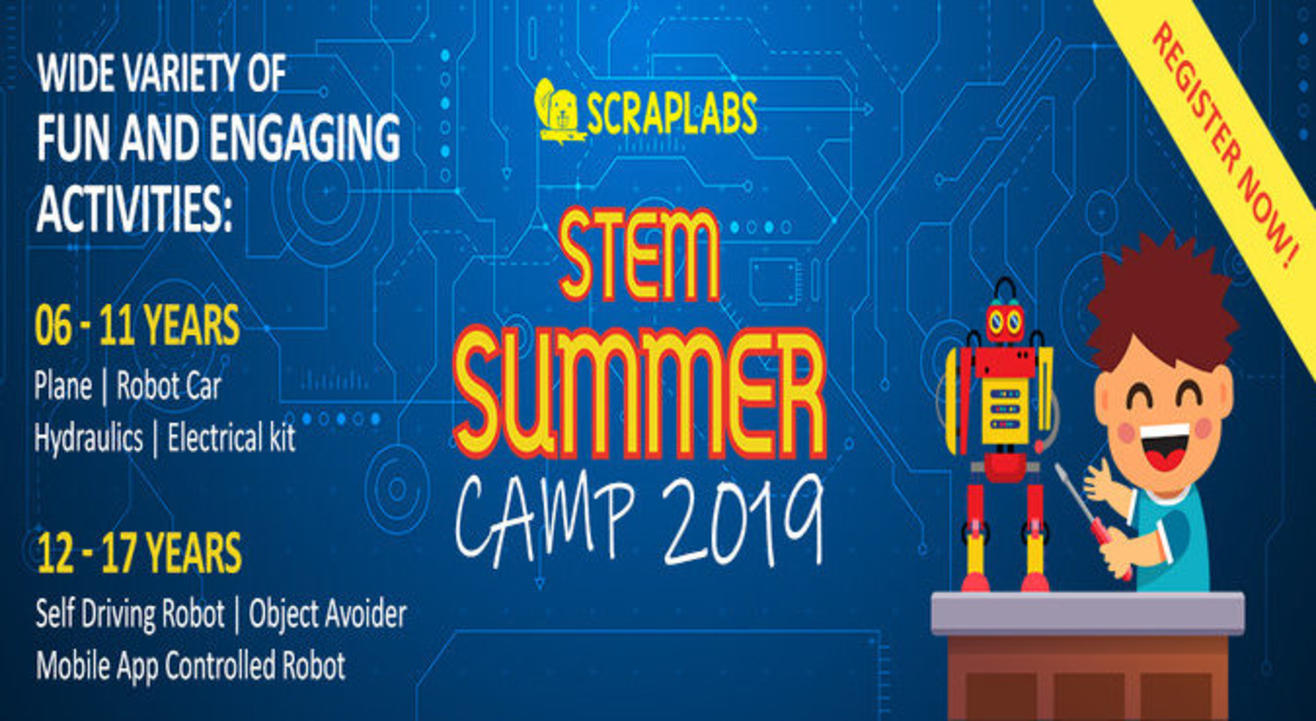 Summer Camp
About
Summer Camp for Children of Age 6 to 17 yrs.
Scraplabs advocates 'the joy of learning' among all kids through its innovative products and services. Our well researched kits and rigorously designed curriculum have high regard among students and teachers across 50+ reputed schools in India. We encourage kids to 'think with their hands' and experience 'activity-based learning' that is fun and relevant. We are pleased to share that the first ever 'Scraplabs Summer Camp' is finally here! We invite all school students to join us on this exciting experience.
When - 15th May – 15th June. 1 - 2 Weeks
(5 days a week, 1 hour 30 minutes/session)
Where - Scraplabs Office, 2nd floor, Zaheer Science Foundation, 4 Udyan Marg, New Delhi, Delhi 110001
Program Details
Age 6 to 11 yrs.:
Week 1 - Electrical Kit and Robot Cars Rs. 3500)
Week 2 - Electrical Kit, Robot Cars, Hydraulics and Plane (Rs. 5500)
Age 12 to 17 yrs.:
2 Weeks (Rs. 5500)
Arduino programming and Coding
Self- Driving Robot
Object Avoider
Application Controlled Robot
Take Away
· A safe environment to explore, tinker and create.
· Work with different components and tools while refining motor and sensory skills.
· Encouraging kids to solve real-life problems through designing, building and fixing working models.
· Imparts interdisciplinary learning connected to their daily life and environment.
· Builds knowledge and skills through hands-on activities inspired from the child's school curriculum.
*BONUS* Kids will get to take the kits home!
Venue
Scraplabs
Third Floor, Zaheer Science Foundation,, 4 Udyan Marg, Willson Square, Gole Market, New Delhi, Delhi 110001