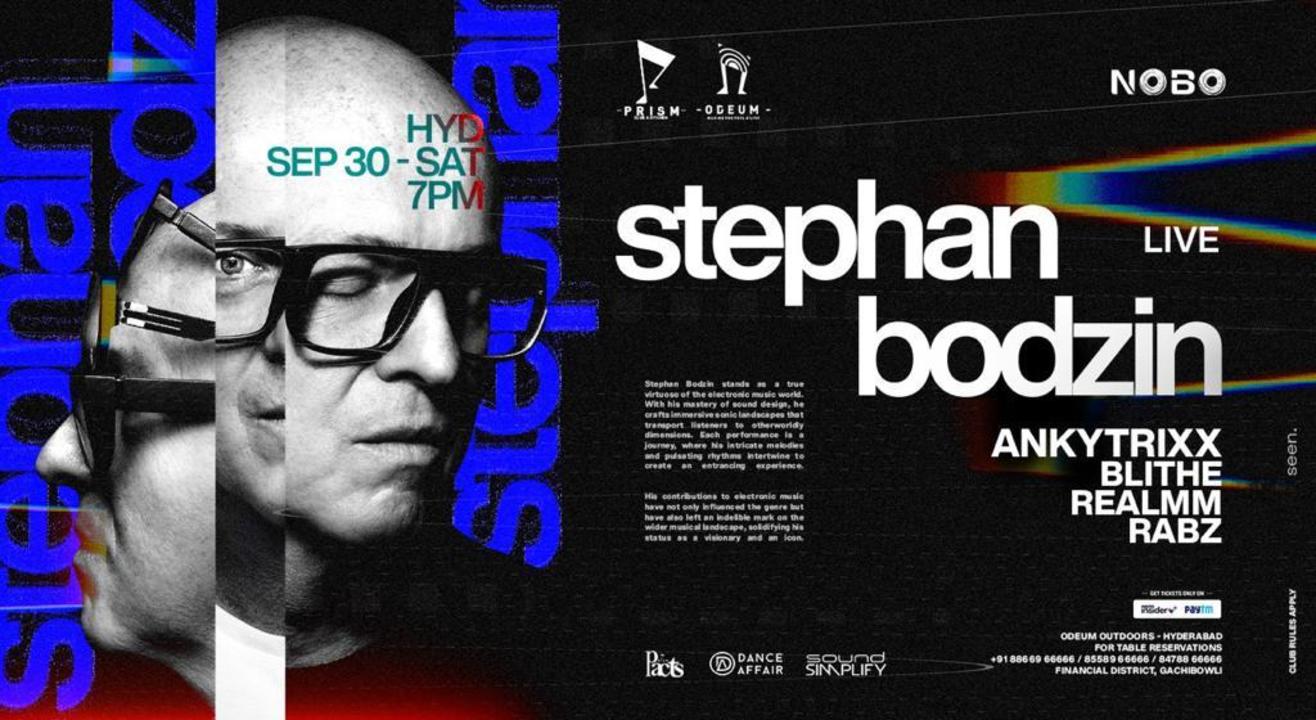 Stephan Bodzin Live at Odeum by Prism | Hyderabad
Odeum By Prism, Hyderabad
Invite your friends
and enjoy a shared experience
Stephan Bodzin Live at Odeum by Prism | Hyderabad
Odeum By Prism, Hyderabad
Invite your friends
and enjoy a shared experience
Invite your friends
and enjoy a shared experience
Stephan Bodzin has been a hugely influential figure within the global techno scene for years. The reason the German has endured where many had fallen by the wayside is because of his devotion to authenticity. "Without it, everything would appear to be nothing more than a hollow shell," says the son of an experimental musician who is now a revered talent in his own right.
Stephan Bodzin productions are driving, hypnotic things with a very real and memorable sense of melody that sticks long in the mind. Of course, running his own Herzblut label has also defined his career since 2006, and as well as being a place for his own work, has also housed refreshing contemporary music from Dominik Eulberg, Max Cooper and Pig&Dan amongst many more.
In the club, meanwhile, Stephan Bodzin is both a story telling DJ who really takes dance floors on a ride through his many musical influences, but is also an impressive live specialist who creates mesmerising, high impact soundtracks on the fly. Across all continents, there is barely a club or festival in the world worth its salt that he hasn't headlined at some point or other.
For TABLE Reservations: +91 88669 66666 / 85589 66666 / 84788 66666
Odeum By Prism
Survey 235/P, Financial District, Vattinagula Pally Gowlidoddi, Gowlidoddy, Hyderabad, Telangana 500032, India
GET DIRECTIONS
Stephan Bodzin Live at Odeum by Prism | Hyderabad
Odeum By Prism, Hyderabad
Invite your friends
and enjoy a shared experience