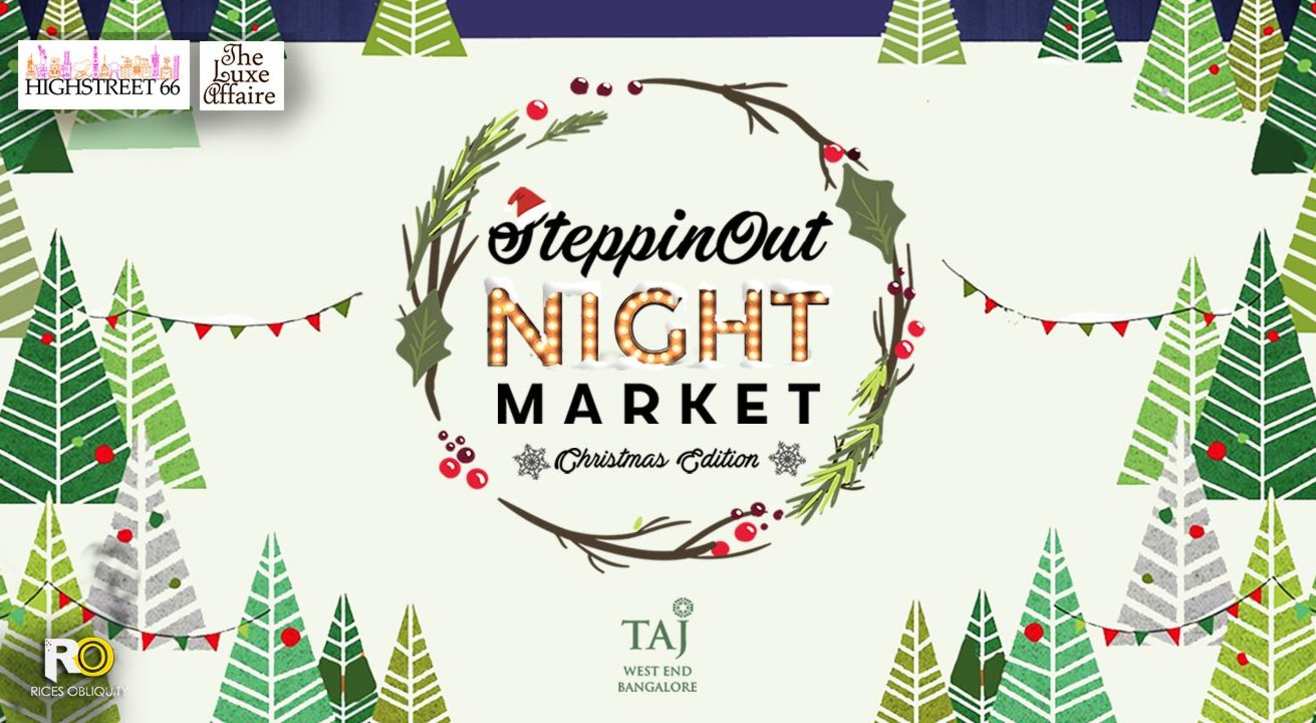 Flea Market
About
Christmas is one of the jolliest seasons of the year and to usher in the festive vibes, SteppinOut Night Market is back with its Christmas Edition. The SteppinOut Night Market will be a conglomeration of food, flea & lots of activities.
There will be something to do for people of all ages – be it food, music, shopping or just relaxing. There will be Christmas decor, delicious food & bakes; and for shopping, there will be luxury shopping as well as flea market products.
The event will be spread across the beautiful lush green lawns of the Taj West End so as to give ample space for people to roam around, relax, have a jolly good time and be merry!
Event curated by Rices Obliquity, High Street 66 & The Luxe Affaire
Blindfolded Conversations Under the Stars
Love conversation?
Love to listen?
What about a conversation with a total stranger?
What about a conversation with a stranger while blindfolded?
"Participants struggle to look past physical appearance cues even when they know information contrary to their initial judgment." (Olivola, Christopher Y.; Todorov, Alexander.)
We're simply going to let the participants go beyond the physical judgement stage to discover the person behind the blindfold.
This will be a facilitated event where the participants will be able to explore thought, the human and themselves.
Event facilitated by Janet Orlene.
Venue
Taj West End, Bangalore
25, Race Course Rd, High Grounds, Sampangi Rama Nagar, Bengaluru, Karnataka 560001