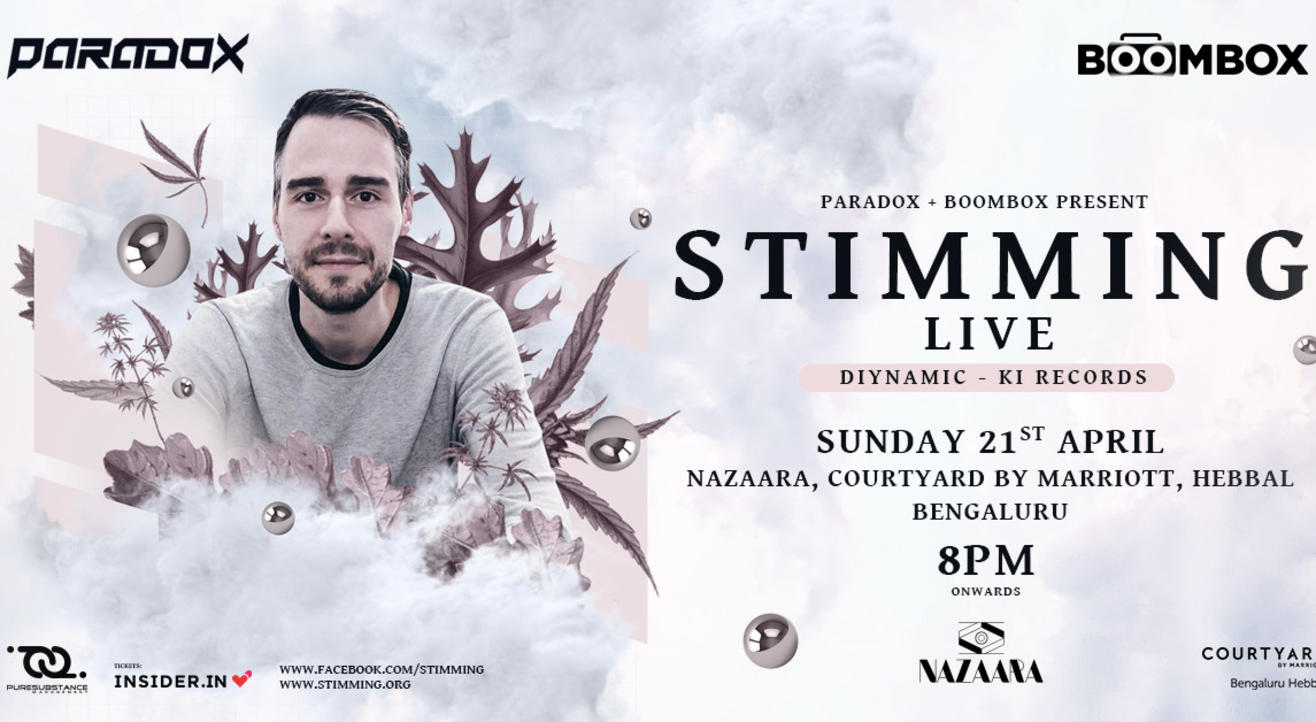 Music
Stimming LIVE in Bangalore
Nazaara, Courtyard by Marriott Bengaluru Hebbal
About
About Stimming (DIYNAMIC MUSIC, Ki Records):
"I'm neither afraid of showing my emotions nor to include them in my music."
Few people bring a truly original sound to house music. At a relatively young age, Hamburg's Martin Stimming did just that. "I want people to see me as an evolving artist, where you never know what exactly you get - but you know that it's Stimming."
His productions are filled with a multitude of his own unique, charismatic field recordings and he never uses the same sample twice. Nothing is sacred; sources of sound have included a coffee machine, children's toys, loose change, a vinyl pressing plant, a 22.000 HP ship engine and an Ikea pizza cutter. You just can't get that type of material out of a synthesizer. And depending on how much I tweak it afterwards it can be a very natural 'on this earth' kind of feeling, or the exact opposite.
Venue
Nazaara, Courtyard by Marriott Bengaluru Hebbal
No 2, 55, Outer Ring Rd, Jogappa Layout, Nagavara, Bengaluru, Karnataka 560045