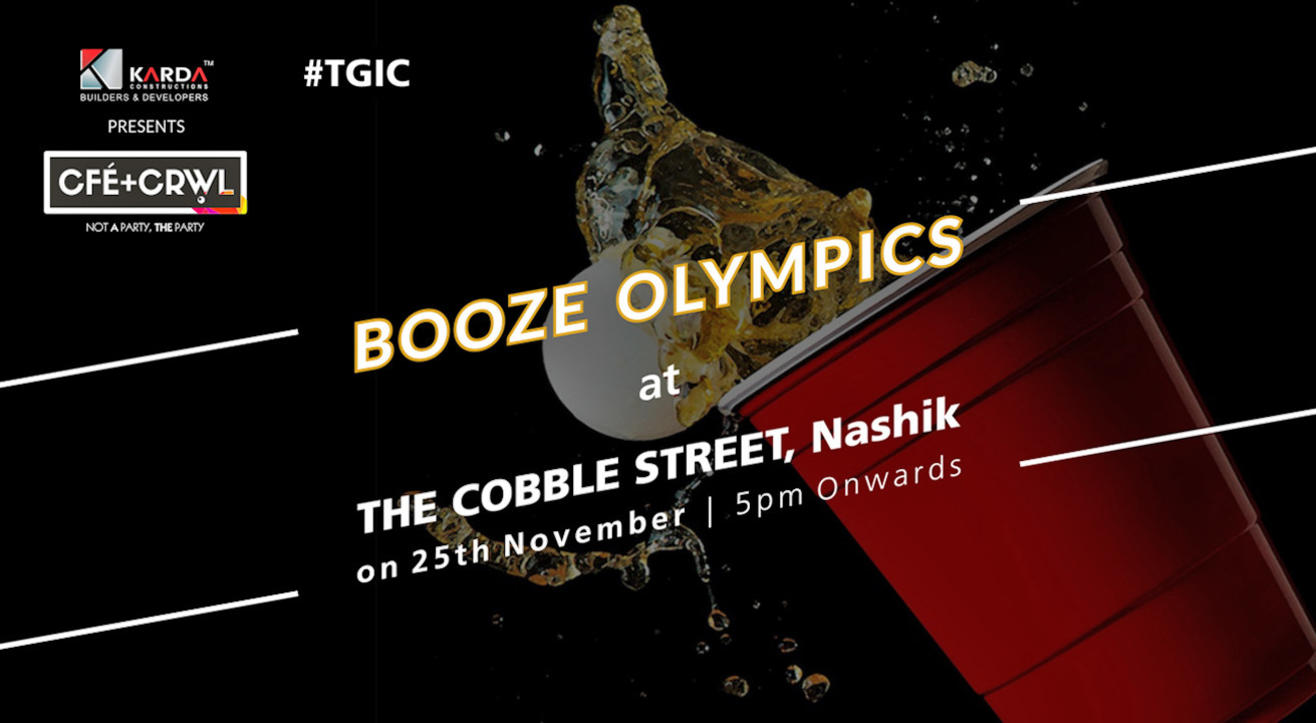 Drinks & More
Booze Olympics - Cafe Crawl
The Cobble Street, Nashik
About
Café Crawl is Nashik's party season!


Stop #1: The Cobble Street, marks the beginning of a kick-ass season that brings with it happiness, fun and a lot of booze! The whole theme revolves around booze and Olympics. With a whole level-wise series of booze games arranged in an arena to give you the Olympic feels along with other gaming tents for shots roulette, king's cup and the like!


Where there's alcohol, there is always music! They have the perfect blend of Bollywood, Rock as well as DJ Benedykt for you. Stay tuned for more surprises and activities at the event.
Let's get slooooshed!
#TGIC- Thank God It's Café Crawl
Also, the party doesn't end here. Stay tuned to the season details on insider.in for Stop 2 and Stop 3!
8:00 PM - 9:00 PM: DJ Eshna
9:00 PM - 10:00 PM: DJ Benedykt
Karda Constructions prides itself on having re-defined the meaning of the word "Home" in the rapidly developing city - Nasik, Maharashtra, India.
The Cobble Street – A premise with a bar and 3 restaurants under one roof! Within the heart of the wine capital of India, Nashik; they finally have a place where you can toast with your friends and have a family dinner too.