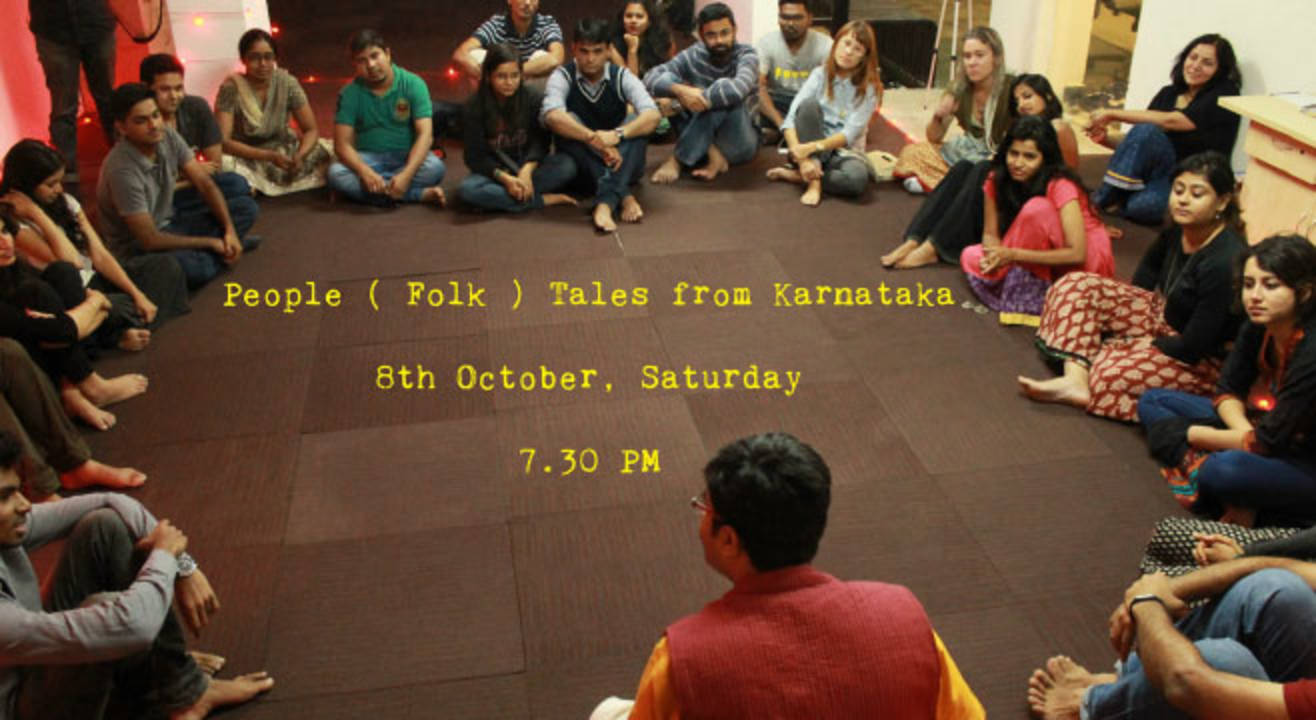 Stories at Sunset : People ( Folk ) Tales of Karnataka / Gujarat
October 8 | 7:30PM
Lahe Lahe, Bangalore
About
Think of the times we would just sit together, chit chat and listen to stories as the sun set over the horizon and day turned into night. The late evening oral storytelling session for adults by Vikram Sridhar will explore stories from people (folk) tales from Karnataka inspired folklore, mythology, politics, nature and more for over an hour. Limited to 25 people, the event's stories will transport you to another world, filled with wonder and love and valour and joy.
Vikram Sridhar is a performance storyteller who believes in storytelling as a strong medium for conservation, which is highly relevant in the modern context. Vikram combines his work and interest in theatre and conservation in his storytelling. He performs at various public and private spaces to audience of various age groups and capacities. Around The Story Tree is his initiative to connect the modern day listeners to the environment around us through the power of stories and arts.
For Enquires : 9945799224
Venue
Lahe Lahe, Bangalore
No.2906 & 2907, 80 Feet Road, Kodihalli, HAL Stage II, Indiranagar, Near BSNL compound HAL 3rd Stage, Kodihalli, HAL 3rd Stage, Kodihalli, Bengaluru, Karnataka 560078, India
Terms & Conditions
Please carry a valid ID proof along with you.
Security procedures, including frisking remain the right of the management.
No dangerous or potentially hazardous objects including but not limited to weapons, knives, guns, fireworks, helmets, lazer devices, bottles, musical instruments will be allowed in the venue and may be ejected with or without the owner from the venue.
The sponsors/performers/organizers are not responsible for any injury or damage occurring due to the event. Any claims regarding the same would be settled in courts in Mumbai.
People in an inebriated state may not be allowed entry.
Venue rules apply.