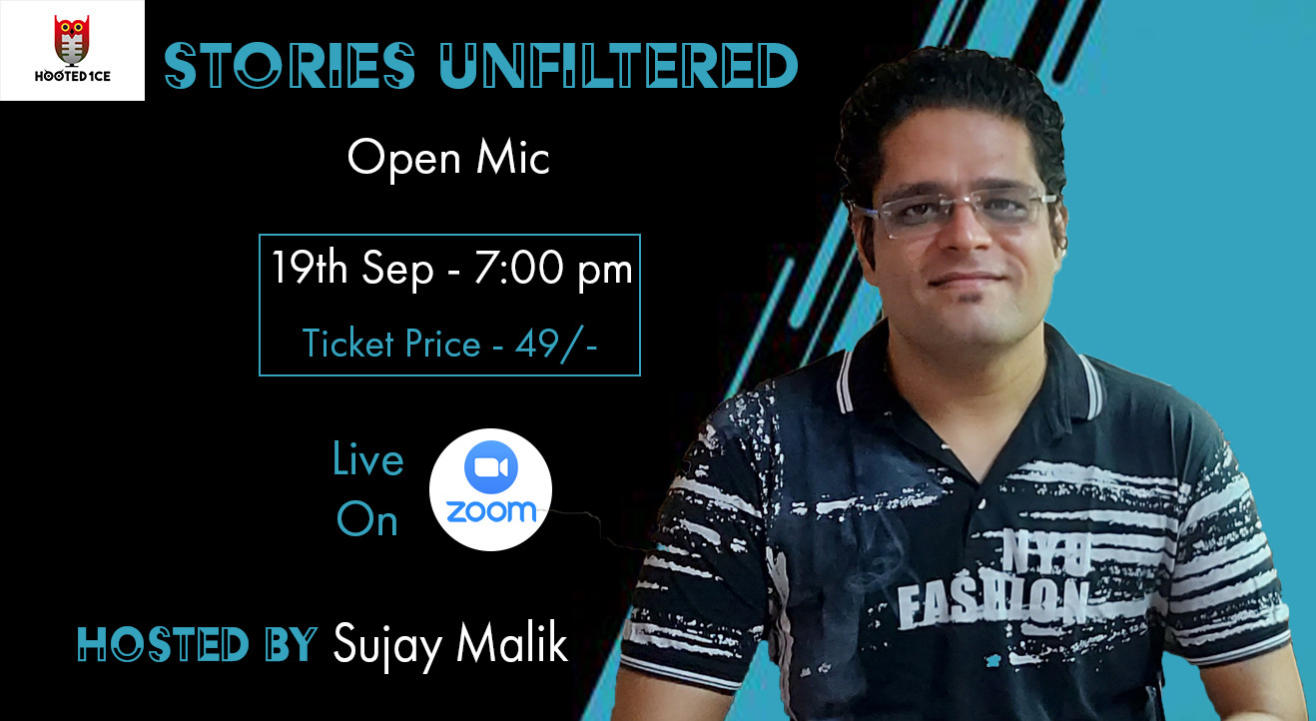 Stories Unfiltered Open Mic ft. Sujay Malik
Invite your friends
and enjoy a shared experience
Invite your friends
and enjoy a shared experience
About the Event
Hooted1ce is coming with it's first zoom Storytelling open mic and we promise to make it bigger and great in every aspect. we always believe in giving the platform to the upcoming artists and also believe that life is full of stories and experiences. You will experience the extraordinary from the ordinary artists, and if you have storyteller in you, then we would love to hear you. Every Participant will get around 10 Minutes to perform, So if you want to experience the stories of the people which comes from their heart which never been heard or want to participate as a storyteller and want to be heard. please come and show what have you got.
To participate please book on insider as well as what's app on +91 - 7045011032 to register as there are only few limited slots on first come first serve basis.
The event wil be hosted by Sujay Malik who is a storyteller, writer, author and poet. He is an author of two books 'Different Beads of the Same String' and 'The Sameness in a Consistent Change'.
He is nothing more than a usual boy next door and that is the best avenue from where stories are born. He believes that the world is nothing more than a collection of stories just put together. He believes that the relationship between stories us is mutually beneficial. They heal you in more ways than one. Sujay likes playing Table Tennis, loves watching cricket and is a fitness enthusiast. In his own words he is a great husband and son, even though his wife and parents might disagree with that and is an ardent admirer of performing arts.