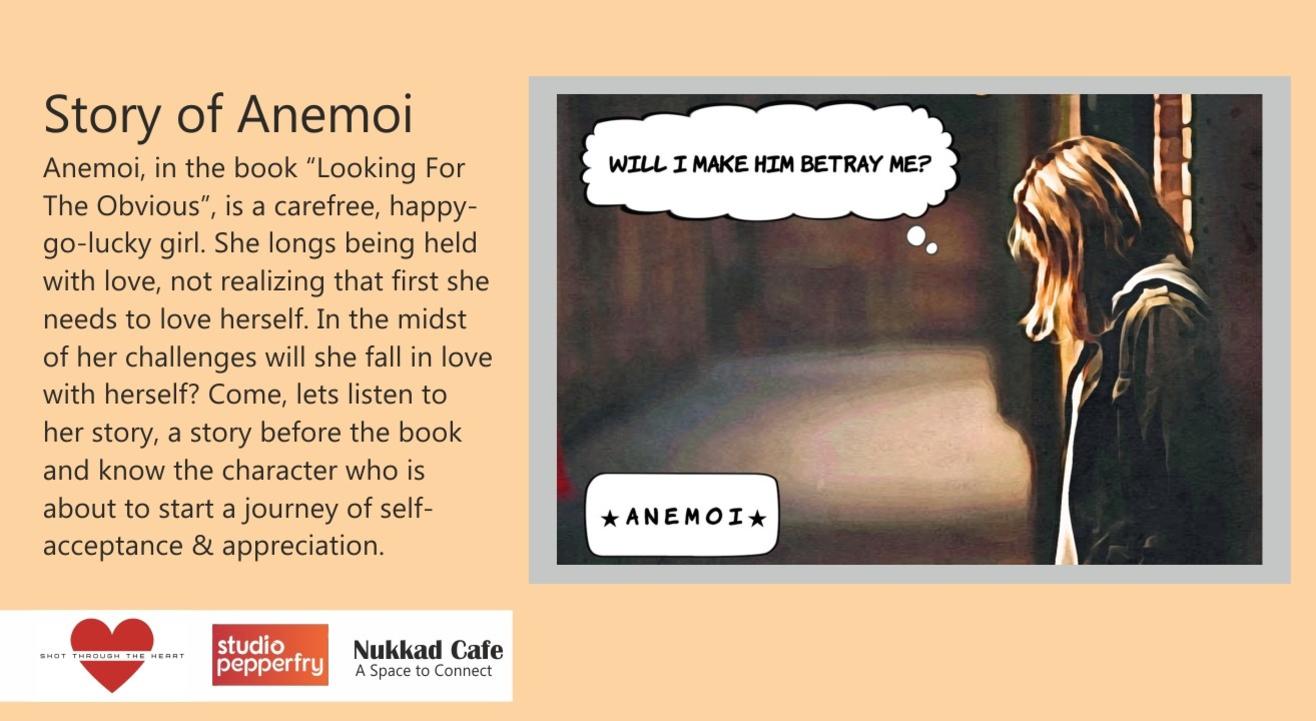 Storytelling
Story of Anemoi
Studio Pepperfry, S.B. Road, Pune
About
Anemoi is one of of three central characters in the book "Looking For The Obvious". In the book, Anemoi get off her cosy and safe city life, listens to the call of her heart and bagpacks her way to a world tour, spontaneously. Today, on this storytelling evening, we get to hear about Anemoi's story before this journey of her's in the book begins. Shoonyo, the author of the book himself, brings to us the mind and the journey of Anemoi, her challenges in relationships and her relentless search of wisdom. 'Is my mind tricking myself unknowingly?' is a question that she hasn't asked herself. Perhaps the storyteller wants us to ponder on the same!
Different dates are dedicated to the stories of other two characters too. For the entire month of August 2019, various storytelling sessions are planned out across Pune, at different venues. In each session, authors will pick-up one out of three characters and share their life story. The story will be of the life of characters before their journey explored in the book begins.
"Looking for the Obvious" book is about bringing to the reader the ancient wisdom in a form of a captivating story. There are 3 central characters in the book - Aaryan (a CEO in London), Leonhardt (a criminal, a contract killer) and Anemoi (A carefree voyager on a world tour). This weaving of experiential ancient wisdom in a contemporary story of three powerful personalities is quite unique.
Building Communities by Nukkad Cafe
Venue
Studio Pepperfry, S.B. Road, Pune
Studio Pepperfry, S. B. Road, Pune Near, No. 10 & 11 ICC Trade Tower, Senapati Bapat Rd, Chattushringi, Shivajinagar, Pune, Maharashtra 411053