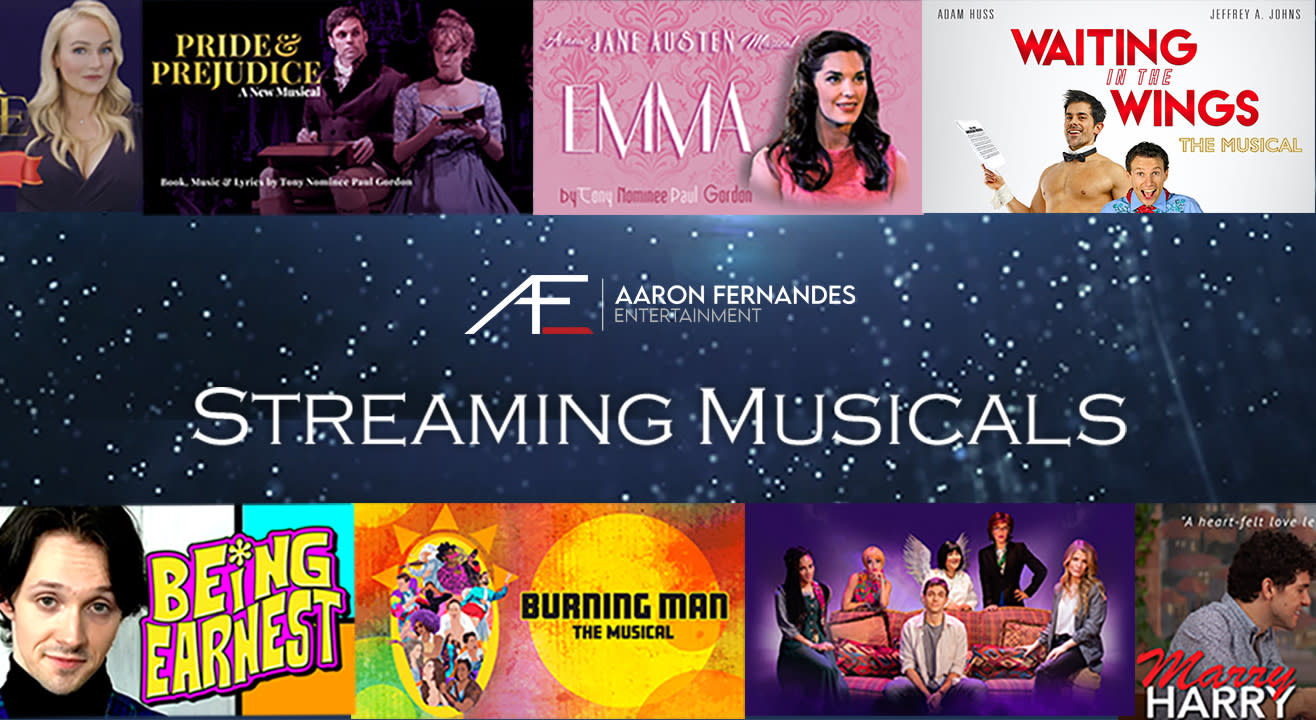 All Your Favourite Musicals - Now On Demand with Streaming Musicals
All the musicals you love. Delivered, when you want. Straight to your home.
Invite your friends
and enjoy a shared experience
Work, chores and commitments can often come in between a really good, Hamilton level plan. But worry not, 'cause musicals are now available - On Demand. So if you've ever had to choose between an evening workout or a premiere - well then, THIS. IS. FOR. YOU.

Too busy to catch a musical on time? No sweat

We've got them on demand for a reason! All thanks to Streaming Musicals for making it happen. Whenever you get the time - hop on and choose from your favourites. A little tired from a long week of work? Just want to catch a quick break? Pick what you love and enjoy the experience at your convenience.
What's All The Hype About?
Well, for starters - there's never been a chiller way to make a plan! No dates, no times, no hassles. Only amazing experiences and memorable times. Streaming Musicals is made up of a group of Artists who want to make it easier for you to watch musicals and plays. Capturing the magic of theatre on film and bring it directly to all of your devices while focusing on storytelling, character, and music. And, it's all because we love theatre just as much as you do.

By watching Musicals On Demand through Streaming Musicals, you are actually supporting the artists who are in, and who are creating, the shows you're watching.

What Musicals Can I Watch?

From classics like "Pride and Prejudice" to the wonderful world of "Being Ernest" - you can watch it all! With an ever changing and ever growing playlist of magical theatrical pieces, you can truly never run out of something good to watch. Here are some of our favourite picks -
1. H2O
The pandemic has completely shaken the human values to its core and has forced the unstoppable development to take a pause and think. We are in a time where we cannot meet people from our own community; We are scared of the very air around us; We have to refrain ourselves from any external touch. All of this is contradictory to the art of living life. A German philosopher Fredrik Nietzsche uses the metaphor 'Bad Air ' to describe the 19th century Europe ' s stagnant and regressive state. He refers to this 'Bad air ' as the stench of the rotting corpses infecting the society with sickness and emptiness. This implies that the inner soul reflects the outer air.
2. No one called Ahead | The Musical
Featuring Justin Matthew Sargent with Lora Lee Gayer, Ann Harada, Storm Lever, Morgan Weed & Pamela Winslow Kashani.
Ben seeks a weekend getaway but gets more than he bargained for when he begins to receive a series of visits from several astonishing women from the great beyond. Each encounter further rocks his world view. Will this night forever change the way he lives, loves and creates? Or will he make it to daybreak at all? This darkly comic romance with a tuneful contemporary score asks the question, "is there love after death"? For this artist, alone in the woods with his life on the line and his potential still undiscovered – the answer is not what he expected.
3. Emma
Fall in love again with the language of Austen with Tony-Nominated Paul Gordon's Emma. Based on a timeless love story by Jane Austen
EMMA, a timeless love story from one of the most widely read writers of all time, is a musical that will entice modern audiences to fall in love again with one of Jane Austen's most adored characters. Paul Gordon's critically acclaimed stage adaptation re-imagines the Austen's classic in mid-century modern yet keeps the language intact.
So, don't wait too long - get binge watching all your favourite Musicals - On demand.
Subscribe to receive our newsletter!
Find the best experiences happening out there in your city or enjoy handpicked content while sitting comfortably at home. Paytm Insider is your go-to place to figure out what to do today!