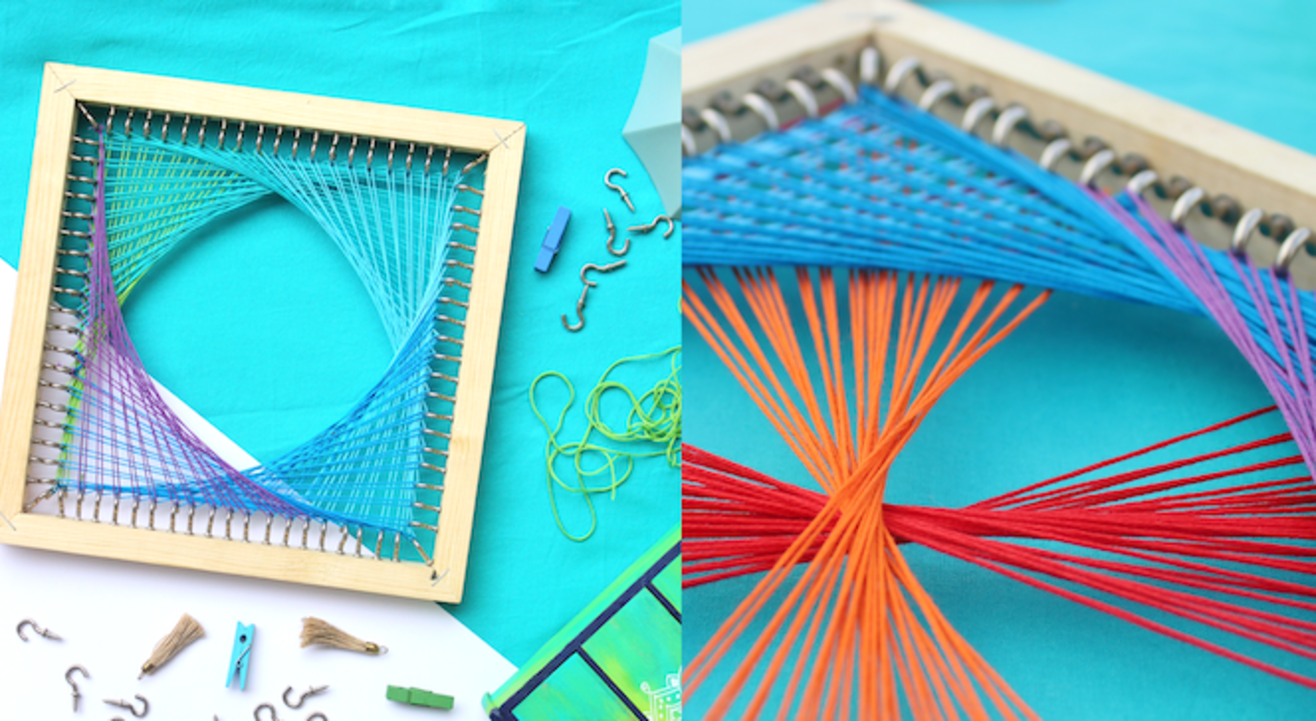 Art
String art on wooden frame!
About
Join us in a session filled with a little geometry, basics of string art and a lots of fun. That's not it, take home your own vibrant framed string art.
You will be taught the techniques of creating beautiful string art on a wooden frame, and our enthusiastic artist mentors will guide each participant through their own custom piece!
In this workshop you'll learn:
- Generating Ideas
- Correct Material to use for various types of string art projects
- Using a sequence to get Geometric patterns
- Inspiration designs to work on wood
- String art tricks and techniques
About the Art - The 'string' is held between hooks, screwed into a base frame. Multiple straight lines of string can form shapes ranging from simple curves to more complex designs and patterns.
*Limited Seats*
Fee includes all art supplies, food, and beverage.
ANYONE can join, all you need is a bit of a zeal to learn and explore.
You'll take home a unique & beautiful string art on wooden frame and memories you will cherish for long :)
Who We Are?
'The Craftsutra' is a platform for people to engage in Arts, learn and acquire a new skill, meet, and bond with like-minded people. We believe that anyone can create Art and look forward to offering you the opportunity to paint, create, learn and explore art in a way like never before.
We invite people who are even vaguely interested in art to participate in a myriad of workshops. From paint parties to mandala-making to clay sculpting, tie-and-dye, and even glass cutting, these crafts get-togethers are held across the city and at different venues.
The idea is to collaborate together, chill with like-minded folks and obviously, harness some painting/crafting talent.
To know more about us, find us on Facebook/Instagram - @TheCraftsutra
Venue
Chaayos, CP, Delhi
M 66 Plot No 3 Connaught Circus, Rd, Block M, Connaught Place, New Delhi, Delhi 110001