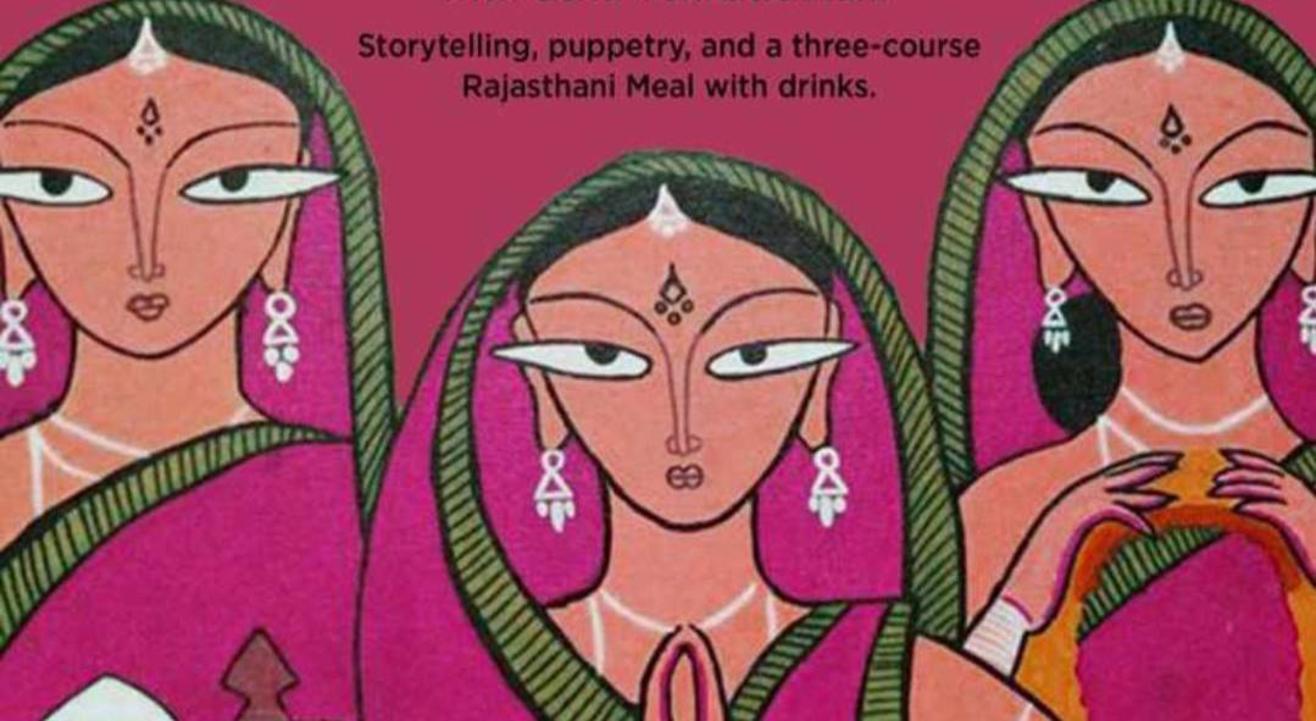 Strings and Stories: A Dinner Theatre With Usha Venkatraman
Step out and enjoy this event
Invite your friends
and enjoy a shared experience
Invite your friends
and enjoy a shared experience
About the Event
Join us for 'Strings & Stories'- a creative evening filled with performative storytelling and delicious Rajasthani food.
Professional storyteller, Usha Venkatraman, who has over 2o years of experience, will perform two traditional folktales- The Husbands Shadow, a traditional Kannada folktale by AK Ramanujan and The Mysterious Oils, a folktale from Bengal.
Time-travel with self-taught puppeteer Usha, as she draws you into these worlds filled with inspiring female characters. She will also talk to you about her own journey as a spoken word artist and storyteller.
Bound loves storytelling in all forms and in collaboration with Savor, we bring to you this unique experience to witness India's rich heritage through stories and food.
If you love stories, interacting with like-minded people and bonding over ethnic meals then this event is for you. A warm, intimate environment with just 14 seats available.
Mentor:
Usha Venkatraman is an award-winning storyteller. She is Mumbai's leading Spoken Word Artist and a self-taught Puppeteer. She has 23 years of experience performing traditional stories, folktales and myths for children and adults. She is a visiting storyteller at leading International Schools in Mumbai. Usha has also trained IIT students to use Storytelling as a communication tool and revives the dying folk art form of Puppetry through her workshops. Internationally, Usha has performed in Sweden, Hawaii, New York, Singapore, Sydney, Boston and PINKS Festival, Penang 2018.
Takeaways:
- Taste rich 4 course Rajasthani meals and drinks
- Get in touch with India's rich heritage
- Experience puppetry, India's ancient form of storytelling
- Learn the craft of performative storytelling from professional storyteller Usha Venkatraman
- Interact with Usha Venkatraman and know more about her journey
- Bond with like-minded people in a warm and intimate environment
- Share creative energy over food and storytelling
WHEN: 8 PM, 20th December 2019
WHERE: Ministry of New, Fort, Mumbai
About Bound:
A literary company that aims to encourage everyone to explore their inner creativity, we celebrate storytelling and believe in the power of immersive experiences. We plan week-long retreats in the most beautiful locations, where you can focus on your writing, and create long-lasting bonds with others in your community. We also conduct in-city workshops and discussions to ensure that you have the best advice and audience for your work. We offer editorial services and writing coaching through which we hope to sharpen writers' skills. It is our hope that our participants grow and eventually return to become teachers at BOUND.
About Savor:
We started The Secret Supper Project in 2012 with a simple mission: we look for those that want surprise and wonder in their food as much as they do in their lives. What followed has been a dream that none of us could have imagined. What was a crew of amateur chefs cooking together on weekends in living rooms turned into 70 dinners across New York, Paris, Belgrade and Bombay. The Secret Supper Project would like to introduce you to Savor and its three highly curated offerings – Savor Lunch, a lunch subscription service; Savor Secret Supper, our original supper club; and Savor Experiences, an event company. At Savor we believe people matter more than things, timelessness matters more than time, and most of all, experiences matter more than anything.
Ministry of New, Mumbai
Kitab Mahal 3rd floor 192 Dadabhai Naoroji Road, Fort Mumbai, Maharashtra 400001
GET DIRECTIONS