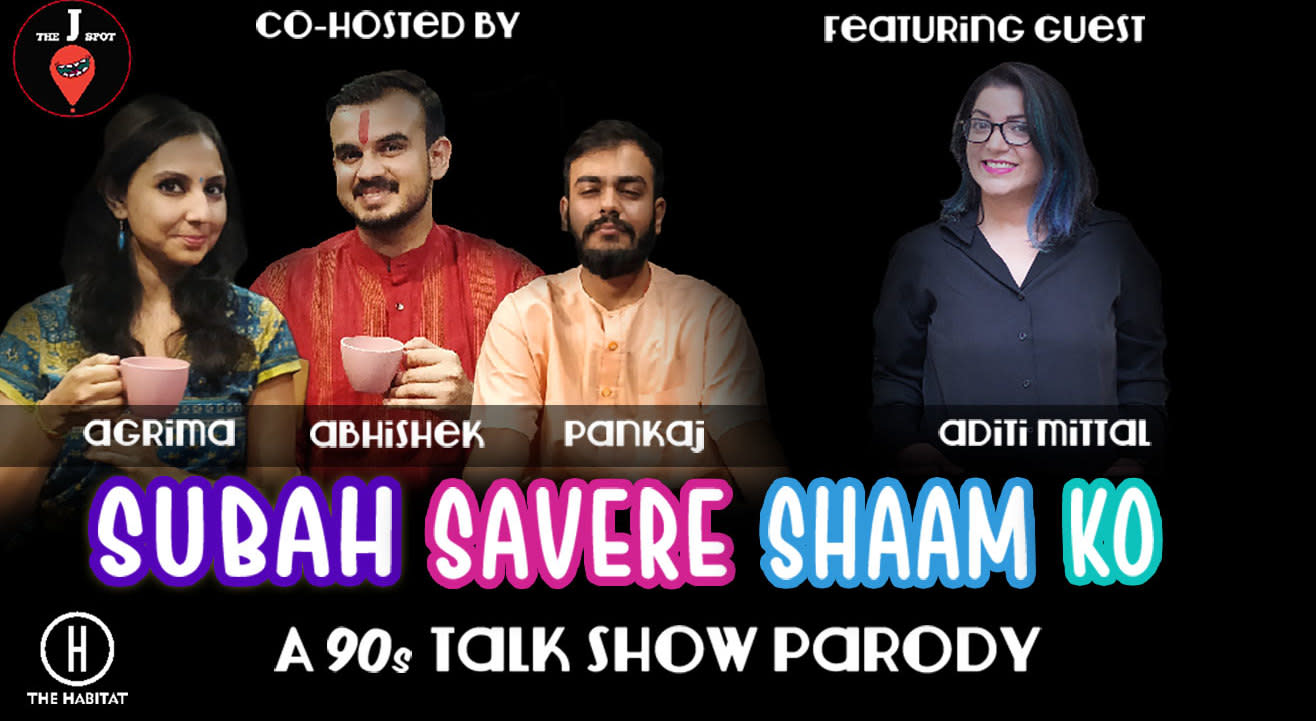 Comedy
Subah Savere Shamko Ft Aditi Mittal
About
Subah Savere Shaam Ko is a unique concept show which takes you back to those good ol' days of morning talk shows on Doordarshan. A lot of tehzeeb, served with an extra helping of sanskaar and a dash of sexism recreates the perfect cocktail of 90s nostalgia.
Each episode features guest comedians interviewed by our two super sanskaari hosts, Bhaskar and Sushma, with Jaane Maane Jyotishi, Dubeyji.
This episode features Aditi Mittal. Will the guest survive all the sanskriti? Come find out.
This Show is going to be an amazing experience
Venue
The Habitat
1st Floor, OYO Townhouse (Hotel Unicontinental), Road Number 3, Khar West, Mumbai, Maharashtra 400052