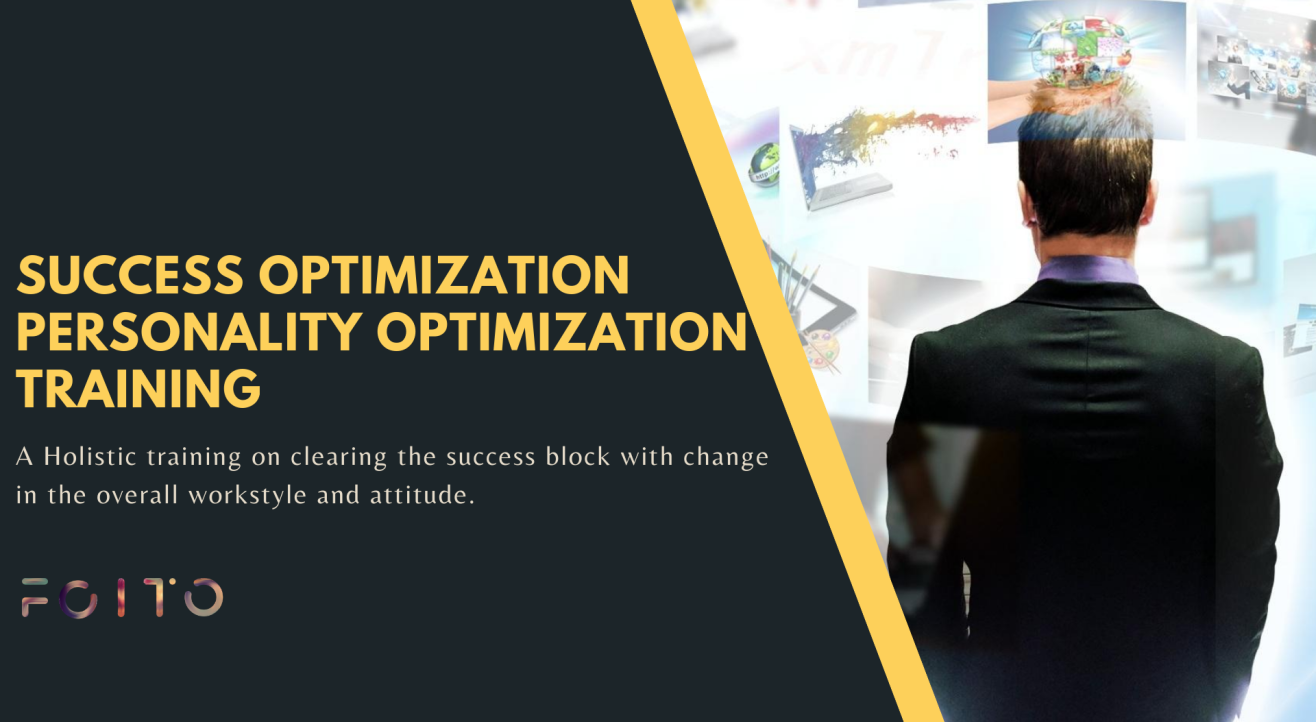 Success Optimization Training
Enjoy this event from your home
Invite your friends
and enjoy a shared experience
Invite your friends
and enjoy a shared experience
About the Event
Are you someone who is feeling that your efforts are not rewarded well from the other side? Do you feel stuck and under-confident about your talent despite having far bigger and valuable potential? Then it is time to for a revamp!
This course is for holistic growth for lifestyle, attitude and professional work growth at the same time. From the experts who have put in efforts to crack secret formula for success by experiencing lifestyle and attitude changes with open mindedness and adaptability, we bring you the course that can actually make you feel more happier while you deal with your professional job, freelance work or business.
Enriching your learning curve while enhancing your work efficiency parallel to success; this course is comprehensive source of improved career trajectory.
Topics Covered:
Talent Evaluation and Mapping
First step of this training is an extensive profile evaluation exercises that helps individual derive happiness index and clear the success blocks
Power or confidence optimization
Power and confidence optimization drill. This drill is rapid fire questions and answer and drilling session in order to help you realize the true potential of your profile keeping in maximum KPIs that matter in success in professional growth.
Peace & Harmony Exercise
This is one of the most practical and powerful exercise which is about instructor checking your stress handling capabilities. At the end of this drill you will be able to navigate task with full confidence and calm.
Leadership Building
This exercise is about empowering all three drills in 1 power drill that help you optimize the work so easy and so smart that your positive attitude becomes driving force for all the work you do. You start also influencing others across you to take this path by holding your hand.
Wall of Consistency
Consistency is mother of all the mastery. Hence it is important drill on how to set future work goals that dont just incentive you on tangible level but on holistic & emotional levels. By the end of this worksheet based drill you will see yourself navigating work more confidently and more happily.
Case Studies and Story infusion.
Nothing in the world is without case study. This is a discussion drill where you challenge what you have learnt and seek case studies to set your path straight. This helps you get on your own and leave instructor with smile on your face as they infuse all of their success preaching in form of tangible emotional energy.