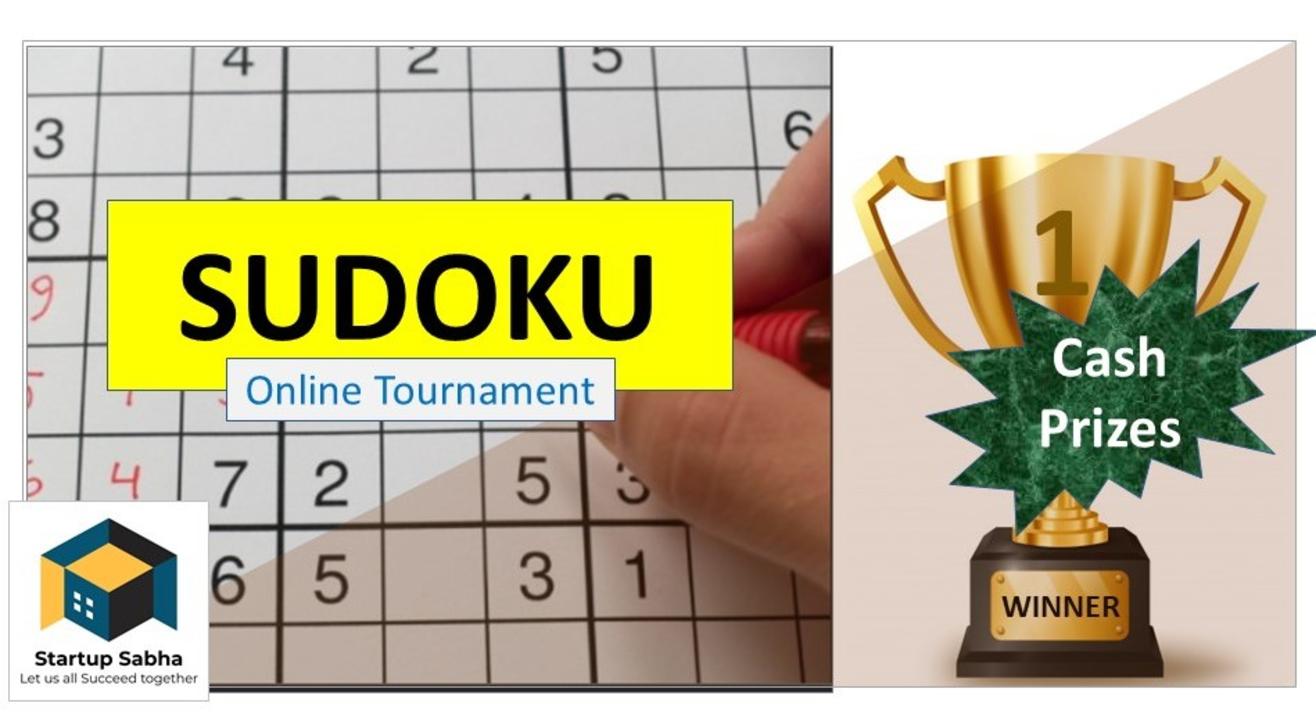 Games
SUDOKU Online Tournament, Powered by Startup Sabha
May 10 | 10PM - May 24 | 10PM
About
If you think that you can solve a SUDOKU faster than anyone else, then this tournament is for you.
On public demand, and to make evenings more fun in the lock down, we are here with 'SUDOKU Online Tournament'. Join us for an online tournament of one of intellectual's favorite game.
How It Works:
Once you sign up, we will email you a link of the WhatsApp Group.
A SUDOKU problem will be posted in the group, at the time of event start.
Whoever will solve and share the SUDOKU solution first will be awarded with cash prizes.
Further details will be communicated our WhatsApp.


Prizes:
Winner will be awarded with cash prize.
The amount will be announced on the day of event depending on number of participants.
Who We Are:
Startup Sabha is a growing community of entrepreneurs, students, free lancers and many more. We organize India's best business networking events. To know more about us, check us on Linkedin https://www.linkedin.com/company/startupsabha/?viewAsMember=true
Practice keeps intellect YOUNG!
For any questions, feel free to contact us.
Mob - 9268711063