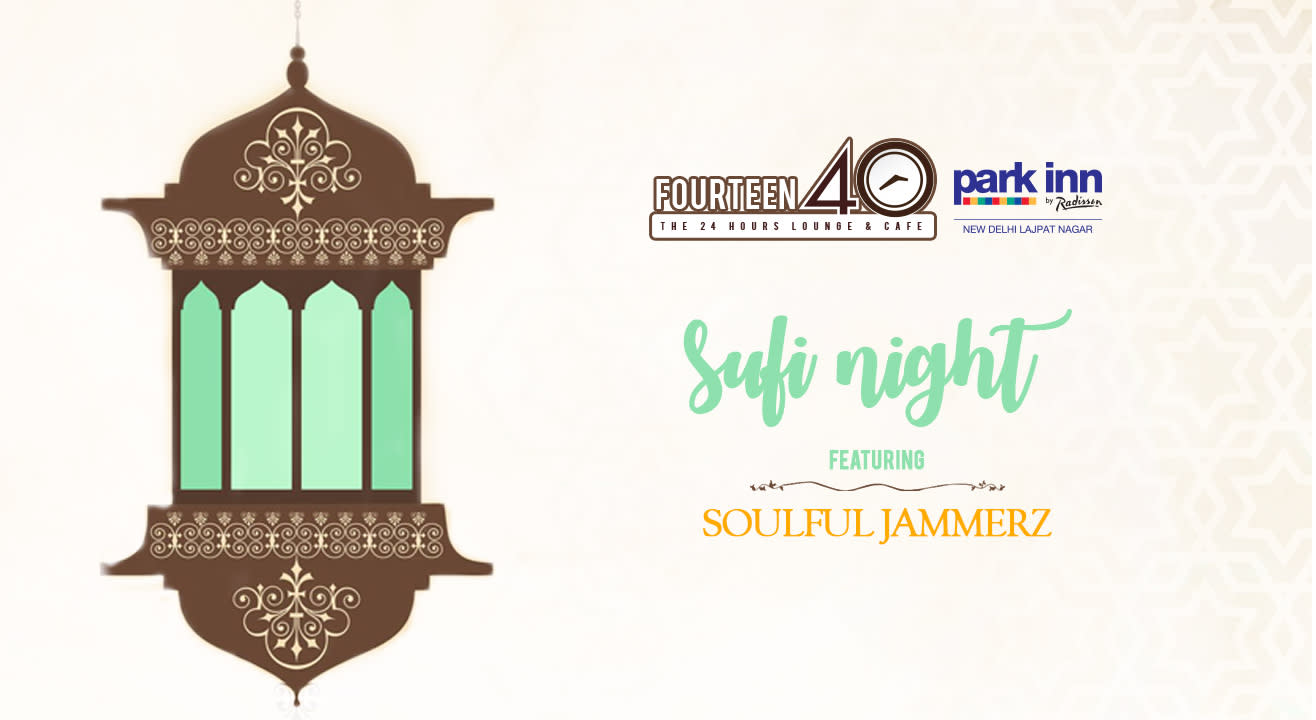 Music
About
Flip into the world of introspection with the Sufi music paving you the way for it. Look for the answer that lies within you. Treat yourself with the music that teaches you the art to love yourself. Sufi Night feat. Soulful Jammerz on 18th November, Saturday at Fourteen40!
Soulful Jammerz is a trio performing Indian romantic and Sufi music as an unplugged version, often creating a soulful environment.
The motivation driving Orane is a commitment to uncompromising service, unique creative ability and clear communication through every step of the planning process. They handle each project with a personal, hands-on approach making it seamless and turnkey for our clients and are an extension of their vision and function on your behalf. With this mission, Orane offers a comprehensive range of services encompassing the design, development and execution of distinctive events.
Park Inn by Radisson is a fresh hotel brand offering friendly and welcoming hospitality at a competitive price. They focus on what really matters: comfortable beds, spotlessly clean rooms, service with a smile and a hassle-free experience. With more than 140 hotels across Europe, the Middle East and Africa, and North America, they boast key amenities, colourful and contemporary interiors and innovative restaurants, so guests can enjoy the best experience in town – every time.
Venue
Park Inn by Radisson
Lajpat Nagar, New Delhi 1 & 2 , Ring Road, Lajpat Nagar IV, New Delhi – 110024