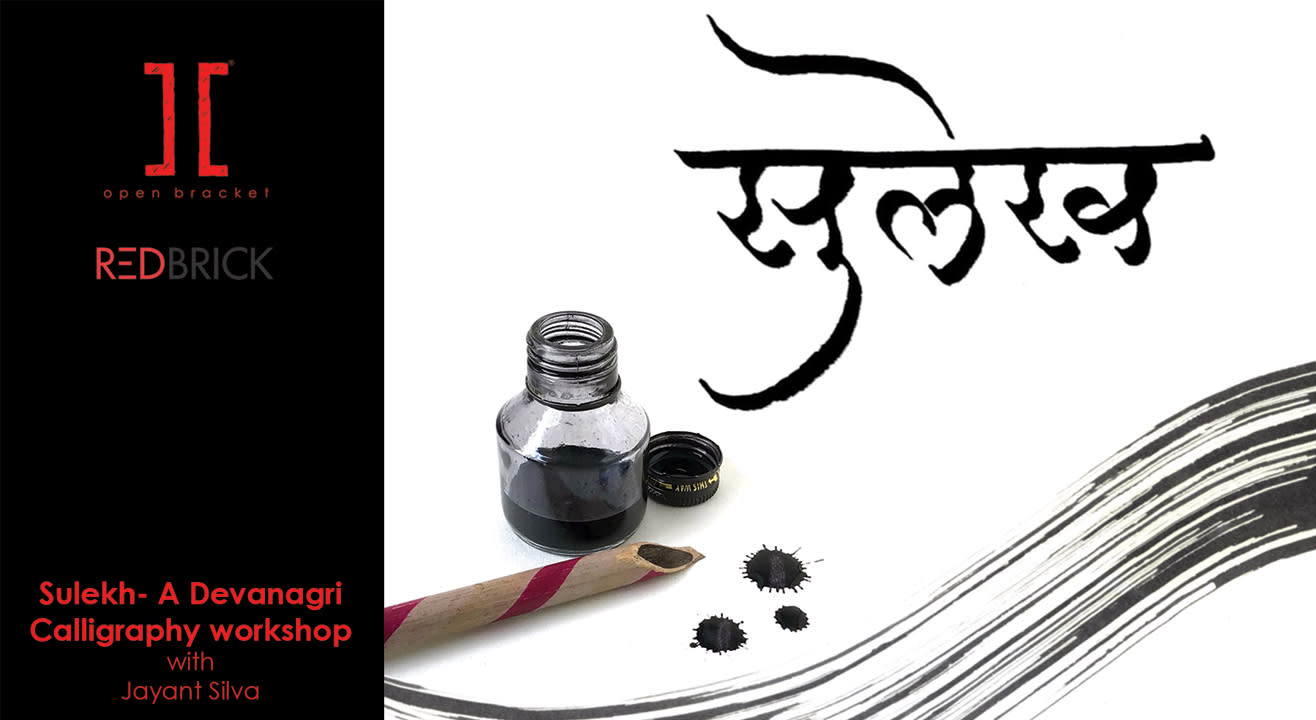 Writing
Sulekh- A Devanagari Calligraphy workshop
Redbrick Offices - Coworking Spaces at Andheri East
About
The letter they say is the fundamental unit of expression. Without the letter, no language can exist, and by extension, there can be no communication. Calligraphy celebrates the letter - by assigning visual poetry to everyday script. A meditative exercise, calligraphy not only enables script to become art in itself, but also makes the writer an artist!
Open bracket brings to you 'Sulekh: A Devanagari calligraphy workshop' an interactive space for design enthusiasts to learn the art of traditional Indian calligraphy - with a twist - in a relaxed, stimulating setting. Our artist will teach the basics of the traditional technique of using a broad edged pen, introducing you to the Indian lettering styles - Devanagari. A brief history of the origin of Sanskrit sounds and alphabets will also be presented.

The workshop will focus on the essential skills of calligraphy: the proper way to load and hold the pen, correct and rhythmic movement, and creating beautiful letter forms. Participants will be lead through a complete alphabet as well as guidelines on spacing and layout. Our artist will share pro recommendations for how to practice at home and suggest specific goals following the class. During the workshop, he will share dozens of cool ideas for using your calligraphy skills to create lettering art going forward, interactive demos and 1-on-1 guidance.

Participants will also get one on one guidance in creating a final takeaway artwork using the skills and materials provided in the class.
Materials included in the workshop kit:
Pen holders and steel nibs
Black as well as coloured inks
Complete sample alphabet with several hand - lettered examples
Digital tools that you can use on your smart phone to learn and practice calligraphy as well as suggestions on useful online resources.
List of stores that supply materials such as pens, inks, fine papers etc needed to produce professional work
Venue
Redbrick Offices - Coworking Spaces at Andheri East
Kaledonia, 1st Floor, Sahar Rd, Navpada, Vile Parle East, Andheri East, Mumbai, Maharashtra 400069