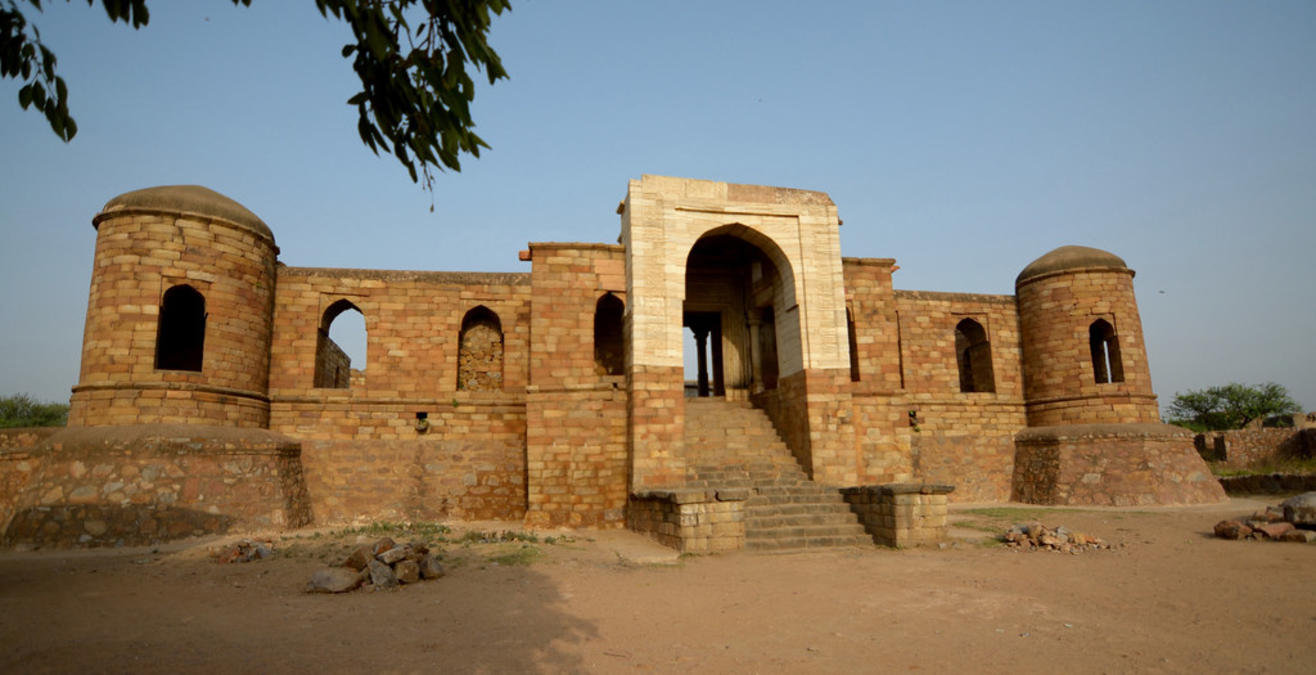 Monuments
Sultan-e-Garhi (Tomb of Prince Nasiru'd-Din Mahmud), Delhi
About
The Sultan Garhi Tomb was built for Nasiru'd-Din Mahmud of the Mamluk Dynasty. The name Sultan Garhi was given as the structure was built implemented on a cave, which is called as 'garhi'. An octagonal roof made of sandstone and marble, and bricked towers surrounding the tomb from the corners make the tomb look like a fortress! Enjoy a tour of this magnificent structure that flaunts elements of both Hindu and Muslim architecture.
The massive walls and bastions of the tomb.
The miniature fortress built in golden brown Delhi quartzite surrounding the tomb.
The ruins of tombs of Ruknuddin Firoz Shah and Muizzuddin Bahram Shah, the 2 sons of Iltutmish.
The magnificent doorway adorned with white marbles.
The Indira Gandhi International Airport is the nearest airport. Taxi facilities are available from here.
Hazrat Nizamuddin railway station is about 22 km away from Sultan Garhi.
The nearest major bus terminal is Vir Haqiqat Rai Inter-State Bus Terminus. You can take buses to Rangpuri Pahari or ISIC Hospital, both of which are quite near to the site.
Venue
Sultan Garhi
Sultan-e-Garhi (Tomb of Prince Nasiru'd-Din Mahmud), Delhi, Garhi's Tomb Road, Ruchi Vihar, Vasant Kunj, New Delhi, South West Delhi, Delhi, 110070
GET DIRECTIONS