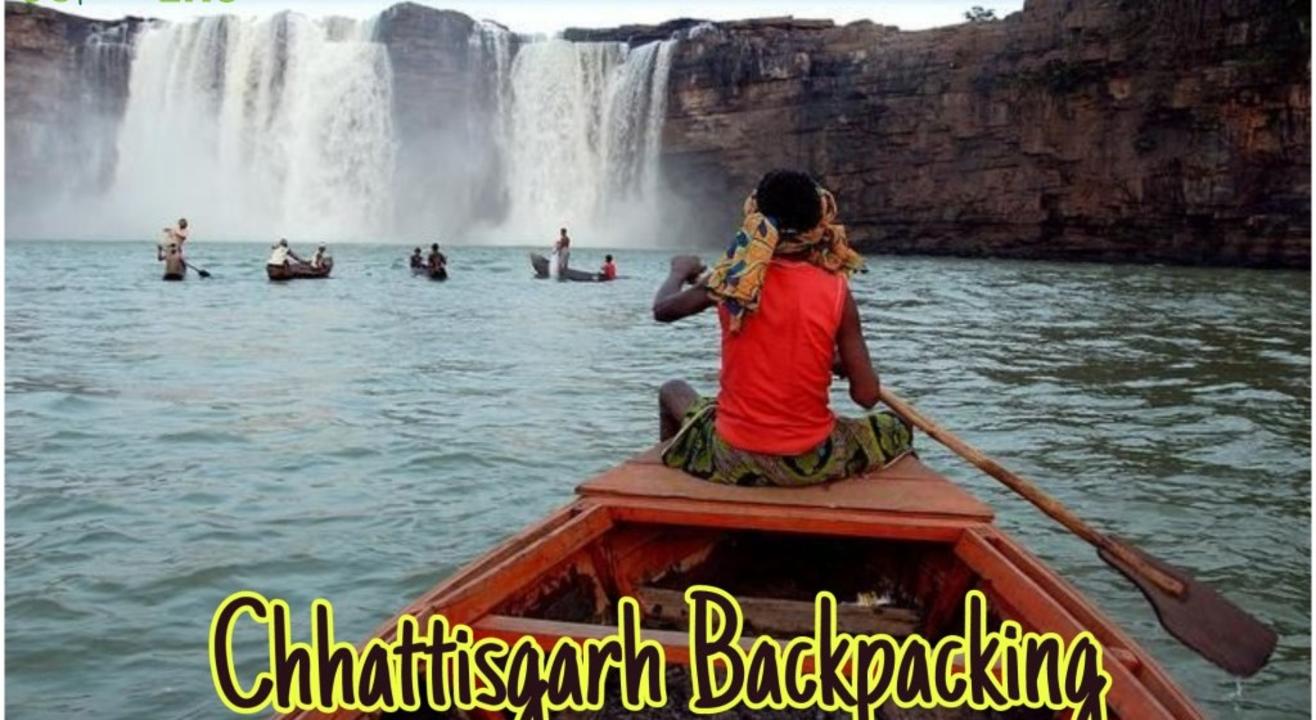 Adventure
SUMERU CHRISTMAS SPECIAL TOUR TO CHHATTISGARH 25 TO 29 DEC 19
December 24 | 8PM - December 29 | 10PM
About
Sumeru christmas special tour to Chhattisgarh 25 to 29 Dec 19
Itinerary:
Day 0 - 24th December 2019 (Tuesday)
Catch Train from Lokmanyatikal Terminus @ 08:15 pm
Day 1 - 25th December 2019 (Wednesday)
Welcome to the land of surprises. Having arrived at Raipur, drive to Jagdalpur. Have a relaxed stay to refill energy for the next day full of adventures.
Overnight stay at Jagdalpur
Day 2 - 26th December 2019 (Thursday)
Drive further to Dholkal and get mystified with the aura of forests. Trekking through the lush forests offers you many attractive points to hold your pace. Explore it yourself while trekking. Get kissed by the soothing sun rays at the height of 3000 feet. Try out your
brave heart to get to the Ganesha idol of the 11th century. Explore the village
dominated by the Gond tribe and understand their lifestyle and culture. Savour the
delicious tribal food served in leaf plates. Camp amidst the forests at the foothill.
Day 3 - 27th December 2019 (Friday)
Drive to Kanger Valley National Park, one of the densest forest covers of Central India.Get pampered by the gifts of nature at Kanger Valley National Park. Cover an area of these forests in a Gypsy Safari, listening to the vocals of endemic birds and breathing
the fresh fragrance of forests of Sal and Teak. As you explore further in Gypsy Safari, witness the lifeline of this natural habitat - Kanger Dhara and observe the plants and trees of medicinal values. Spend some calm time there to get bemused by the mysteries of underworld. Kotumsar Caves welcome you to the shining world of
stalactites and stalagmites under the darkness. Rejuvenate your senses with the view of this cascading beauty. Explore Tirathgarh Waterfalls which cascades down the rocky
structures and form seven waterfalls in itself. Explore a local tribal market and wait to see the enthusiasm of locals during the cockfighting. Visit Amcho Bastar Bazaar, the
emporium of handicrafts of Bastar and the local products. Here you can buy some souvenirs for your loved ones. Drive to Chitrakote, the widest waterfalls of India, and get captivated by its sublime beauty. Camp under the open sky with bonfire and music for
enchantment. The light atmosphere turns magical with bonfire.
Overnight stay at Chitrakote Adventure Camp
Day 4 - 28th December 2019 (Saturday)
Trail down and have some fun while boating in the traditional boats used by local fishermen. Explore some of the less unexplored waterfalls and spend your time at the valley with a panoramic view. Explore a local tribal market to understand the ethnic diversity of the region. Drive to Raipur in an overnight journey. Bid adios to the land of surprises with a lot of memories to cherish for the lifetime.
Overnight Journey towards Raipur
Day 5 - 29th December 2019 (Sunday)
Early morning reach Raipur railway station & Catch Train for Mumbai @ 06:00 am.
Cost per person : INR 13,250/-
Inclusions:
- Train Travelling in Non AC Sleeper Mumbai-Raipur-Mumbai
- Travelling cost (from Raipur to Raipur in Innova)
- Accommodation (3 Nights at the said locations) (Double sharing basis)
- Food – Vegetarian. Local food at the campsite (3 Breakfast, 3 Lunch, 4 Snacks, 4
Dinner, starting from Snacks of Day 1 to Dinner of Day 4)
- Guide (Hindi)
- Gypsy Safari
- Boating
- Entry and parking charges
- Trekking & Camping
- Village visit
Exclusions:
- Water Bottles
- Camera charges at Kanger Valley National Park
- Beverages
- Tribal dance
- Insurance
- Products which you purchase
- Any other cost not mentioned above
THINGS TO CARRY :
ID Proof (Pan card/Driving License)
1. Extra Pair of Clothes
2. Sanitary Kit and Energy Drinks
3. Personal Medicines or First Aid Kit
4. Dry Snacks and Water bottle
5. Cap, goggle, sun screen etc….
6. Sport shoes or Good quality Floaters
7. Camera / Binocular (Optional)
Sumeru trekkers Rules :
1. Trek leader's decision will be final and binding.
2. Sumeru Trekkers reserves all the right to change/deviate/cancel the plans without prior notice.
3. Telephonic confirmation is mandatory, if unable to contact send us a text message.
4. Sleeveless, low neck, figure hugging shirts/tops, short pants, hot pants not allowed.
5. Payment made is nonrefundable and non-transferable.
6. Please do not carry handbags or Jolas or Sling bags.
Cancellation Charge :
After Booking - 30% of total cost
30-15 Days - 60% of total cost
15-07 Days - 80% of total cost
07 Days or less - 100% of total cost