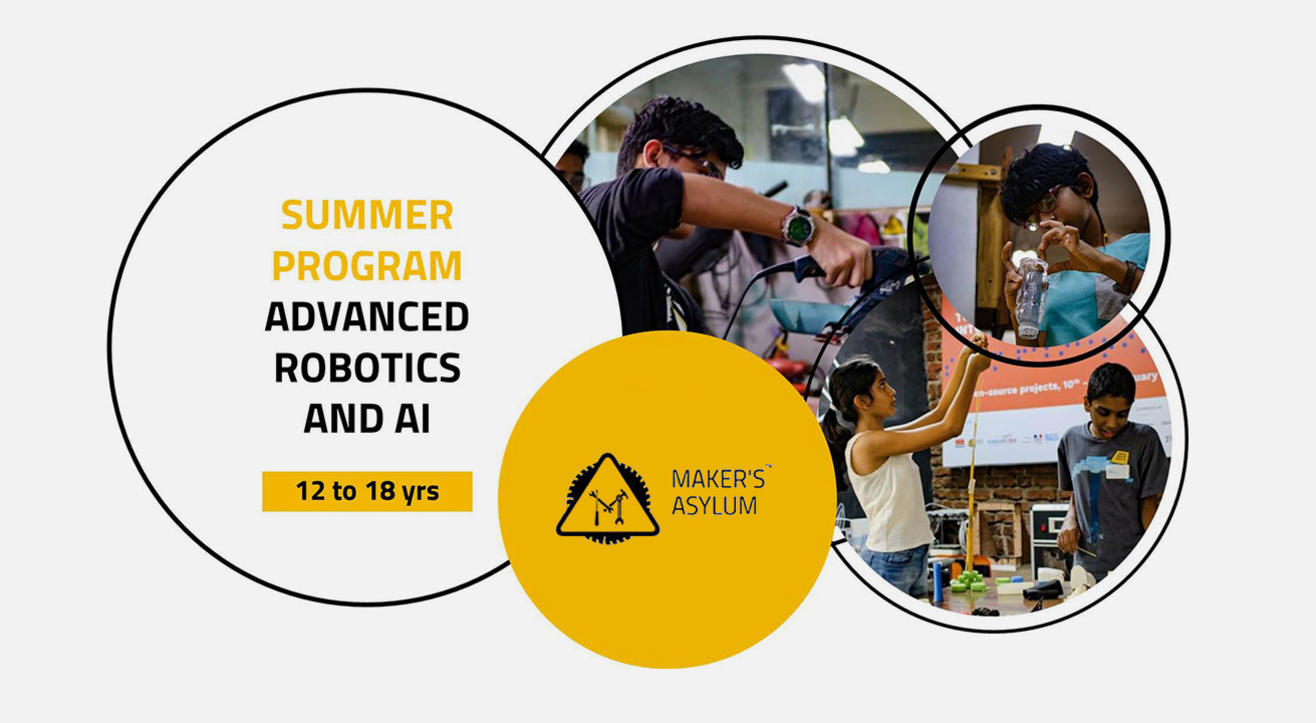 Learn
Summer Program: Robotics and AI - Delhi
About
Get ready to make the most of this Summer break! Maker's Asylum will be hosting a Summer Camp on Robotics & AI in a 2 week long intensive hands-on learning curriculum especially curated for the age-group of 12-16 years. The program's objective is to provide its participants with practical knowledge of Robotics and AI and orient them towards industries such as automation and deep learning.
What do the participants learn?
The learning modules integrate technology to help build a participants skill set into new domains. Participants will learn how novel technologies work and what all goes into it's making from scratch in a hands-on, fun, playful and an open environment. Core learning values such as making an observation, learning by doing, identifying problems, tackling challenges and teamwork are subtly embedded into the program's curriculum.
By the end of the program participants will have learnt:
How to make a robotic arm?
How to program a robotic arm using Google Blockly
Make your first 3D Printer
Who all can participate in the Summer Camp?
The Summer Camp is especially curated for kids of age 12 - 16 years. The intake for each batch is limited to 25 participants to maintain a good peer to mentor ratio.
Takeaway Kit:
All participants will get a Robotics kit at the end of the program for further expolration!