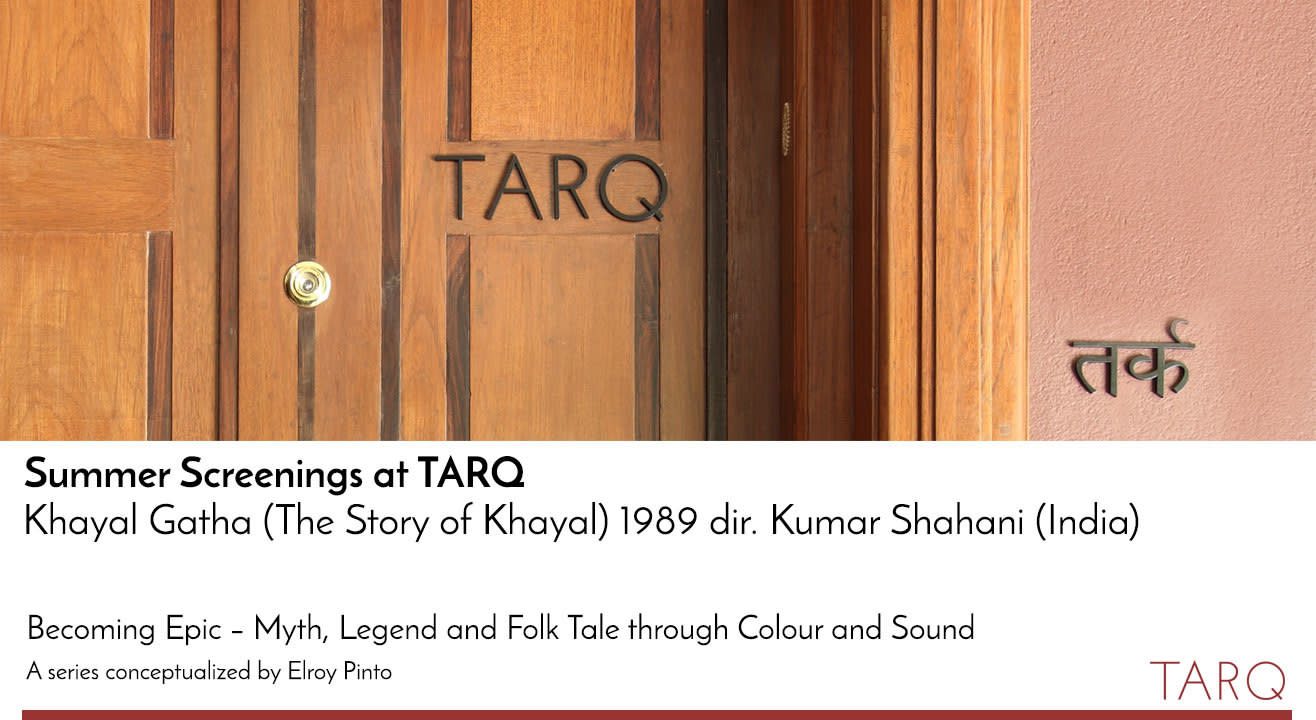 Screening
Summer Screenings at TARQ: Khayal Gatha (The Story of Khayal), 1989
About
Dir. Kumar Shahani (India)
Part of the series 'Becoming Epic – Myth, Legend and Folk Tale through Colour and Sound'
TARQ will be hosting screenings of five films that are a part of the series Becoming Epic – Myth, Legend and Folk Tale through Colour and Sound. The series has been conceptualized by Mumbai based film scholar Elroy Pinto. The screenings are accompanied by a series of essays by Pinto under the same title.
Khayal Gatha is Kumar Shahani's homage to the khayal tradition of singing, communicated via through folk tales and ballad of lost love such as the story of Rani Rupmati- Baaz Bahadur and Heer-Ranjha. The arc of the history of khayal is explored through the character of a music student who travels through time and historical spaces by the stories he listens to.
Khayal Gatha marked the debut of actor Rajat Kapoor and is an underrated gem in the realm of cinema in India.
We are tremendously grateful to National Film Archive of India forgranting us the permission to screen this fim.
Venue
TARQ Gallery
F35/36 Dhanraj Mahal, C.S.M. Marg, Apollo Bunder, Colaba, Mumbai, Maharashtra 400001