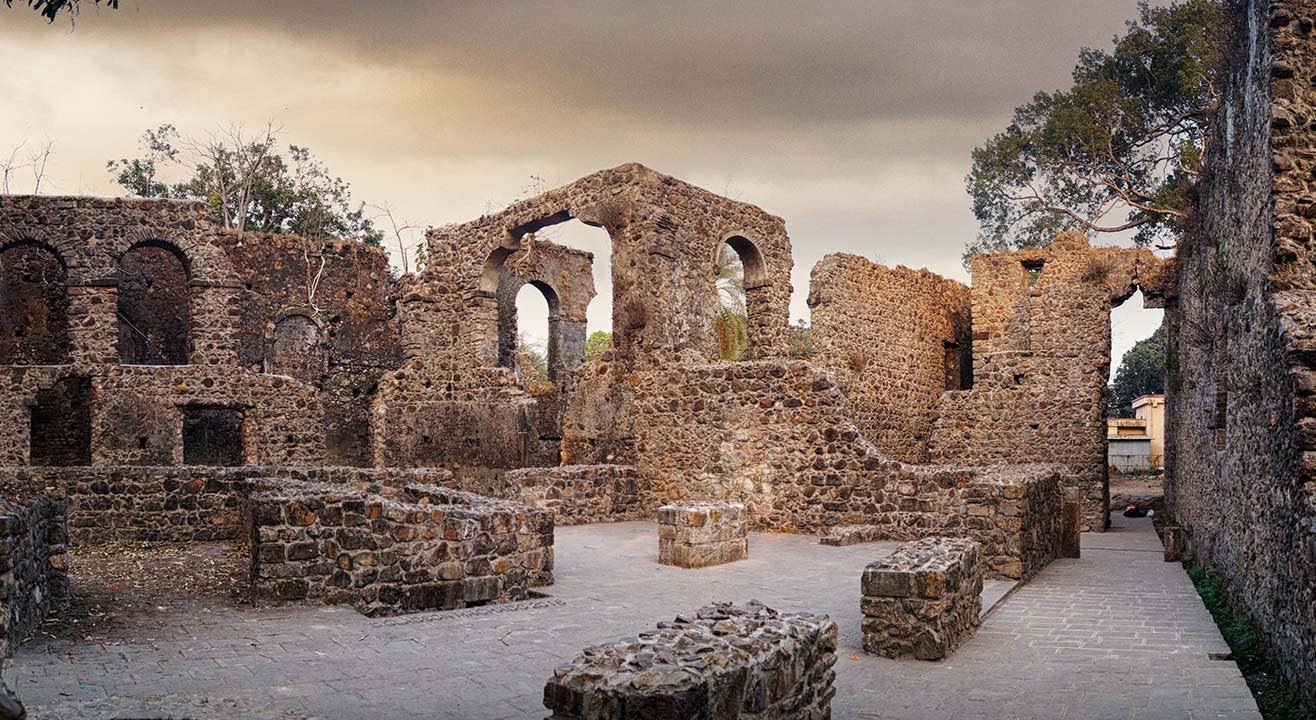 Travel
5 Trips To Take From Mumbai This Summer
Get away from Mumbai this summer with trips to Udvada, Jawhar, Chikaldara, Agashi, and Borivali National Park!
With the summer speeding in at the pace of an IPL fast bowler, it's a great time to step away from muggy Mumbai. Whether you're interested in a short day trip, or a longer, more relaxed weekend, scroll through our guide for some excellent spots to let gaze at the sun without it starting back at you as harshly.
Udvada
On the surface, this is a coastal temple town for Zoroastrians. With a little scratching, you will remarkable Parsi food, lanes with leafy shadows that are dotted with generous, gorgeously-aging bungalows, and all of three hotels, all as good as the other (and run by Parsis).
Make sure you eat the dhansak, chicken farcha, chicken masala, and fried boi, a simply fried white mullet. Cool down with mint tea, locally known as fudino chai, or hand-churned ice cream, served from the many rickshaws that dot the town. Warning: vegetarians may have to carry their best coping mechanisms.
The lack of pace in the town deserves savouring for more than a day, although one can drive back the before sunset. Stick around, and get another relaxed Parsi meal before you absorb the local culture at Zoroastrian Information Centre, open all days except Tuesday.
Get there: For a day-trip, leave early from Mumbai Central on a Gujarat Express, where Udvada station is a stop. If you're driving, make a pit stop at probably the only Parsi dhaba around: Hotel Ahura on NH48.
Agashi
A laidback, sparsely visited beach, Agashi is a gateway to some interesting spots around. Evenings here can be spent lazing or playing some thorough beach football, although a walk with buttered corn is a good halfway point.
Neighbourhood spots of interest include Vasai Fort, a spot that's one of the starting points of Mumbai's colonial history. Built by the Portugese, it lies in a state of semi-ruin, in a charming, rustic way.
Those hungry for culture (and food), can visit Virar for Bhujing. A unique dish that combines natively-spiced country chicken with poha, this is a fiery, unpretentious bite that carries impressive texture between the delicate meat and the gently puffed rice. Agashi Bhujing Centre is the one stop destination for it.
Get there: You can drive to Agashi via NH48, along which it is 75 kms away. Local trains from the Western Railway line also stop at Virar, a station the area is best accessed from.
Chikaldara
Once you make the slightly winding journey to Chikladara, the hill station offers a unique variety of things to do and see. Start with Panchbol point, from where you can see 5 peaks from the Sahyadris and hear your voice echo back.
While the Gawaligad Fort could doubtlessly be better maintained, it remains a spot worth visiting despite the walk. You may see restoration work in progress if you can look away from the mountainous landscape or the architectural details in some parts of the structure.
Those looking for wildlife can find some in Wan Sanctuary, or the famed Melghat Tiger Project, home to all of 82 tigers. The Gugamal National Park and its buffer zone are a promising spot to see the striped predator, although less popular than Kanha or Pench.
Get there: The drive form Mumbai via NH53 is nearly 660 kms. Two trains that offer an overnight journey from Mumbai to Badnera, the nearest railway station are Vishakapatnam Junction Superfast Express and Hatia Express, both from Lokmanya Tilak Terminus.
Jawhar
Decidedly off-the-beaten path as far as hill stations come, Jawhar is also a unique one. The erstwhile capital of the Warli empire is home to its crafts, especially paintings found in a well-priced cooperative in the main market. Expect to see scenes of hunting, rituals like weddings, and daily life on your choice of paper or canvas.

Although prettier during the monsoon, like any Indian hill station, its small size and underdevelopment add to its charm. Easy hikes, lovely vantage points, and landscape views of the Western Ghats make this a charming picnic spot to beat the heat as well.
The Jai Vilas Palace is a treat for anyone who likes architecture, movies, or history. Surrounded by cashew fields, it has been the location for early-day Akshay Kumar action flicks, Marathi movies, and more recently, Shaitaan Haveli, an Amazon Prime series about Indian horror movies.
Get there: NH48 places Mumbai and Jawhar 140 kilometres away from each other. It's a smoother drive than the other options, NH848 & NH160.
SGNP - Sanjay Gandhi National Park
The coolest cats in the world are undoubtedly the leopards at Sanjay Gandhi National Park, probably the only urban ones on our planet. Spread generously across the city, it's best to visit this national treasure early in the morning. Drop by the Nature Interpretation Center to find treks, guides, or trains for the day (except Monday).
Home to the Kanheri Caves, UNESCO-certified Buddhist caves from centuries ago, you can find something to suit your needs here.
Visit the highest point in Mumbai on the Highest Point Trail, where you can see the expansive park stretch out before your eyes. The Gaumukh trail allows birders many a chance to whip out their binoculars for quick sightings. The curious Shilonda trail ends at a stream, and is interesting and different in each season.
There are no food stalls in here, so remember to bring a picnic. It's recommended to hire a guide or come in a group led by someone to get the most from here, as well as to stay safe in a park that has virtually no cellular network.
Get there: One can access the National Park from the Western Express Highway and via auto from Borivali station on the Western line.
Subscribe to receive our newsletter!
Find the best experiences happening out there in your city or enjoy handpicked content while sitting comfortably at home. Insider is your go-to place to figure out what to do today!