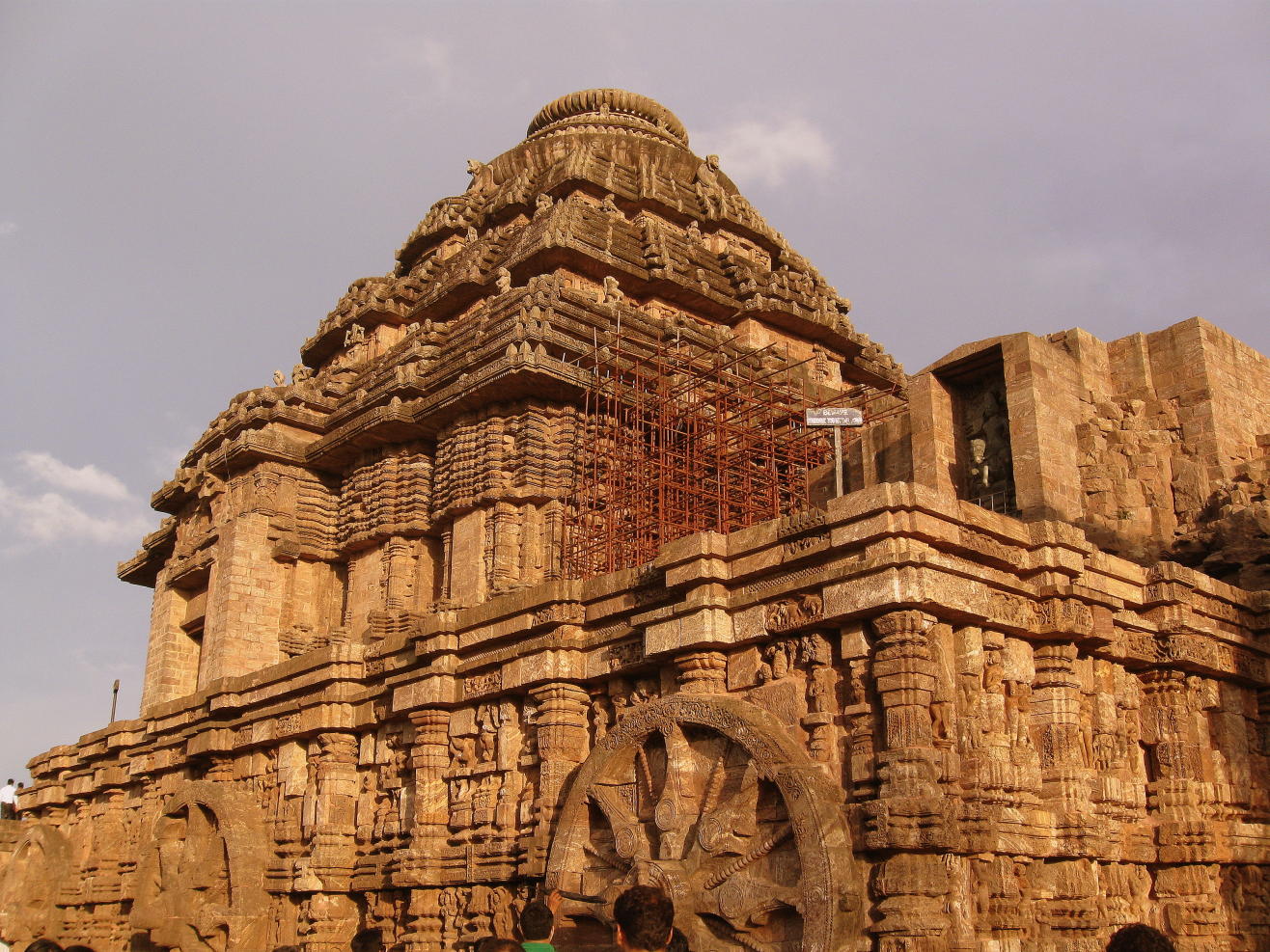 Monuments
About
Nestled on the east coast of the Bay of Bengal, Konark Sun Temple is a striking model of ancient artistry. It is built in the form of a giant rath or chariot of the Sun God and it depicts the chariot being pulled by a set of seven horses. Built in the 13th century, it is one of India's most famous Brahman sanctuaries. Also known as the Black Pagoda, the temple is an incredible masterpiece of architecture that attracts tourists, historians, and archaeologists from all over the world.
The main temple structure and the geometrical patterns all around the temple
The carved wheels and the spokes of the wheel which serve as sundials
The warhorses, the elephants and the guarding lions at the entrance
The Nata Mandir (Dancing Hall)
Three images of Sun God at three directions of the temple
The various images of deities, musicians, elephants and mythical creatures
The second level of the temple structure showcases the famous erotic sculptures
The Sun temple museum run by the Archaeological Survey of India
The NavaGraha (Nine Planets) Temple
Nearest Airport: Bhubaneswar Airport or Biju Patnaik International Airport is 65 km and around an hour-long drive from the temple.
Nearest Railway Station: Puri Railway Station is 30 km from Konark.
Nearest Bus Stand: Konark Bus Stand is 6 minutes from the Sun Temple.
Venue
Sun Temple, Konarak
Sun Temple, Konark, Konark, Konark, Puri, Odisha, 752111
GET DIRECTIONS