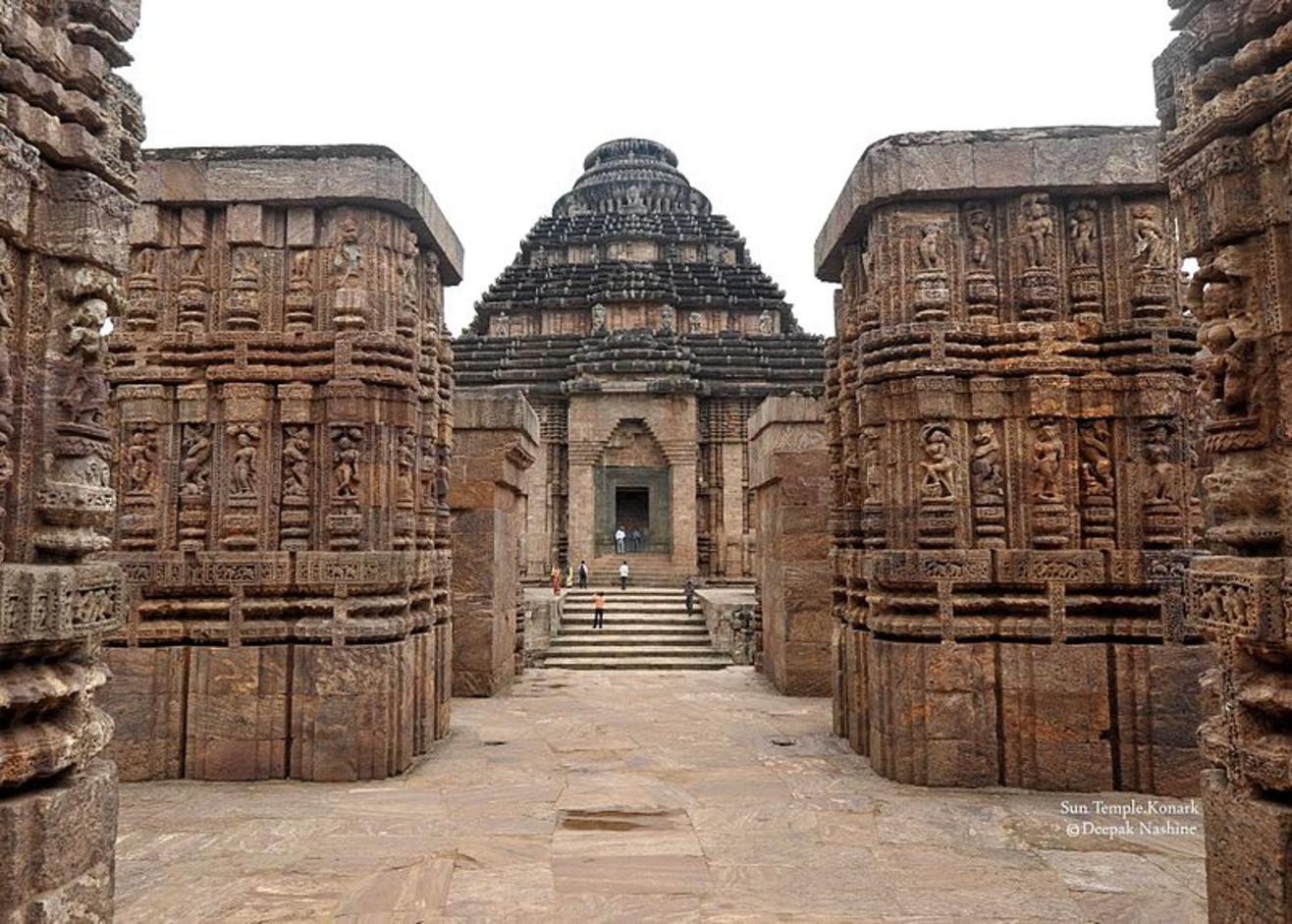 Monuments
About
Forming a part of Odisha's Golden Triangle are the mystical ruins of Konark. Dedicated to Surya - the Sun God, here stands a tall magnificent stone structure built in the 13th century - The Sun Temple. Experience this famous Brahman sanctuary that stands as a testimony to the 13th century kingdom of Orissa. Can you imagine what it would've been like for 1200 workers to build the temple over a period of 12 years, in order to accomplish this artistic beauty!
The Black Pagoda, as it was termed by European sailors is a classic illustration of the Kalinga architecture. It has been structured in the form of a chariot consisting of wheels and horses. Speaking of wheels, keep an eye out for the 24 wheels which have been beautifully engraved on the walls of the temple. Also, what's really interesting is that the three images of the Sun God, located on three different sides of the temple are positioned in such a way that they receive sun rays at morning, noon and evening. The temple has become a major pilgrimage site for Hindus, and a UNESCO World Heritage Site in 1984.
Book your tickets to the Sun Temple at Konark and truly understand what Rabindranath Tagore meant when he said: Here the language of stone surpasses the language of man.
The Nata Mandir (Dancing Hall)
The Sun Temple museum handled by Archaeological Survey of India
Architectural figures around the temple
Three images of the Sun God placed in three directions inside the temple
The Nava Graha (Nine Planets) Temple
At a distance of 60 km from Bhubaneswar and 35 km from Puri, the Sun Temple is situated in Konark in Puri district in the state of Odisha.
Taxis are easily available from Bhubaneswar airport to reach the Sun Temple in an hour.
Trains are available from Bhubaneshwar to Puri, which is the nearest railway station from the Sun Temple.
OSRTC and private operators run buses from Puri to Konark bus stand, which is 6 minutes from the Sun Temple.