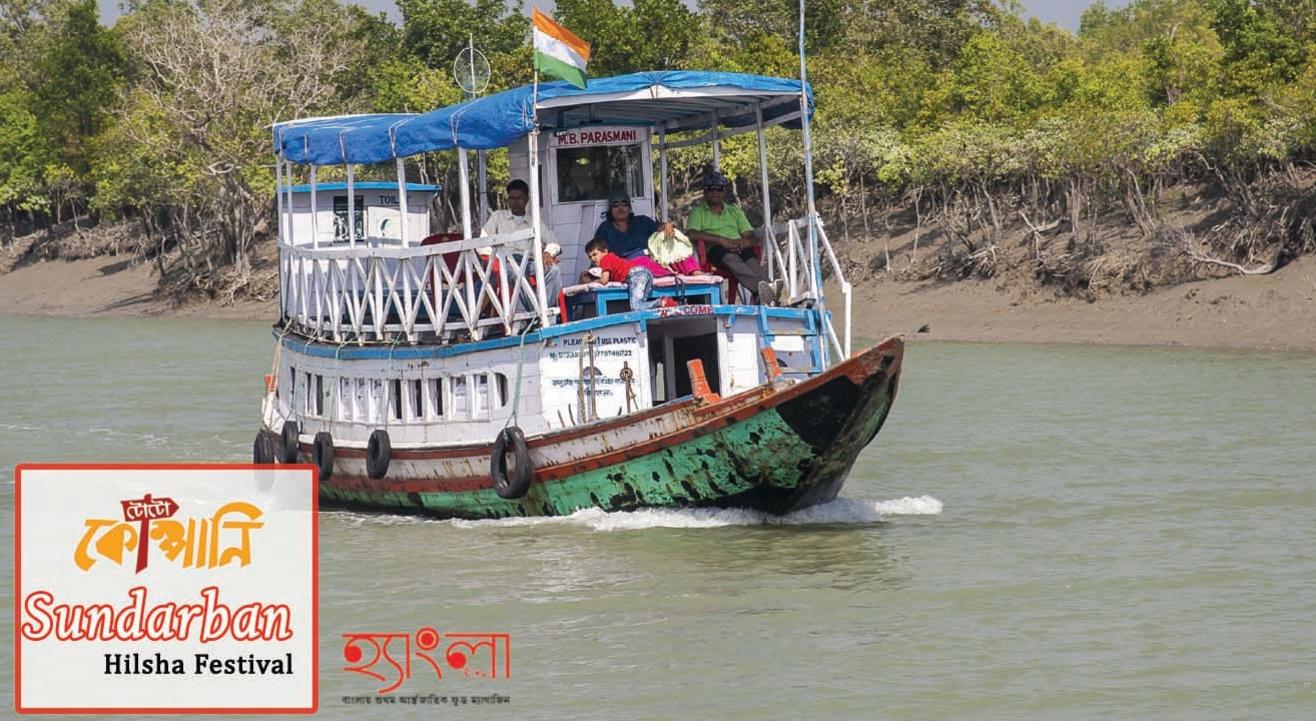 Food Fest
Sundarban Ilish Utsab
K C Das Esplanade, Kolkata
About
Sunderban Ilish Utsab is, apparently, a gastronomical extravaganza of the lip smacking Ilish / Hilsa fish delicacies coupled with a Sundarban Tour. Generally, it a great combination of tasty food along with a Sundarban Monsoon Tour. Additionally, these tours provide one with a chance to experience the Sunderbans MONSOON in its raw form.
Details of the Tour:
Night Stay – Sajnekhali (AC Accommodation)
Sightseeing –
Day 1 – Gosaba Hamilton Bungalow, Bacon and Rabindranath Tagore Bungalow, Pakhiralay
Day 2 – Sajnekhali Watch Tower, Pirkhali, Sudhanyakhali Watch Tower, Gajikhali, Nobanki, Deul Bharani, Bonbibi Bharani, Do Banki Watch Tower, Netidhopani Bird Sanctuary (Entry Fee extra)
Food Itinerary
Day 1
Breakfast – Luchi/ Kachuri, Alur Dam, Sweet, Tea
Refreshment Before Lunch – Pakora / Ilish Mach Bhaja, Tea/ Coffee
Lunch – Bhaat, Muri Ghanta, Bhaja, Ilish Pui, Sarshe Ilish, Kankra, Chatni, Papad
Afternoon – Fruits
Evening Snacks – Chicken Pakora / Chowmin
Dinner – Fried Rice, Chicken Kasha, Chatni, Papad, Rosogolla
Day 2
Breakfast – Puri Sabji / Cholar Dal, Sweet, Tea
Refreshment Before Lunch – Pakora / Maach Bhaja
Lunch – Bhaat, Dal, Alu Bhaja, KachuSaak Ilish, Doi Ilish, Ilish Tok, Papad, Sweet
Afternoon – Cake, Tea / Coffee
Note: Itinerary may change due to unforeseen reasons not in hand of management.
Venue
K C Das Esplanade, Kolkata
11 A&B, Central Ave, Esplanade, Chowringhee North, Bow Barracks, Kolkata, West Bengal 700069