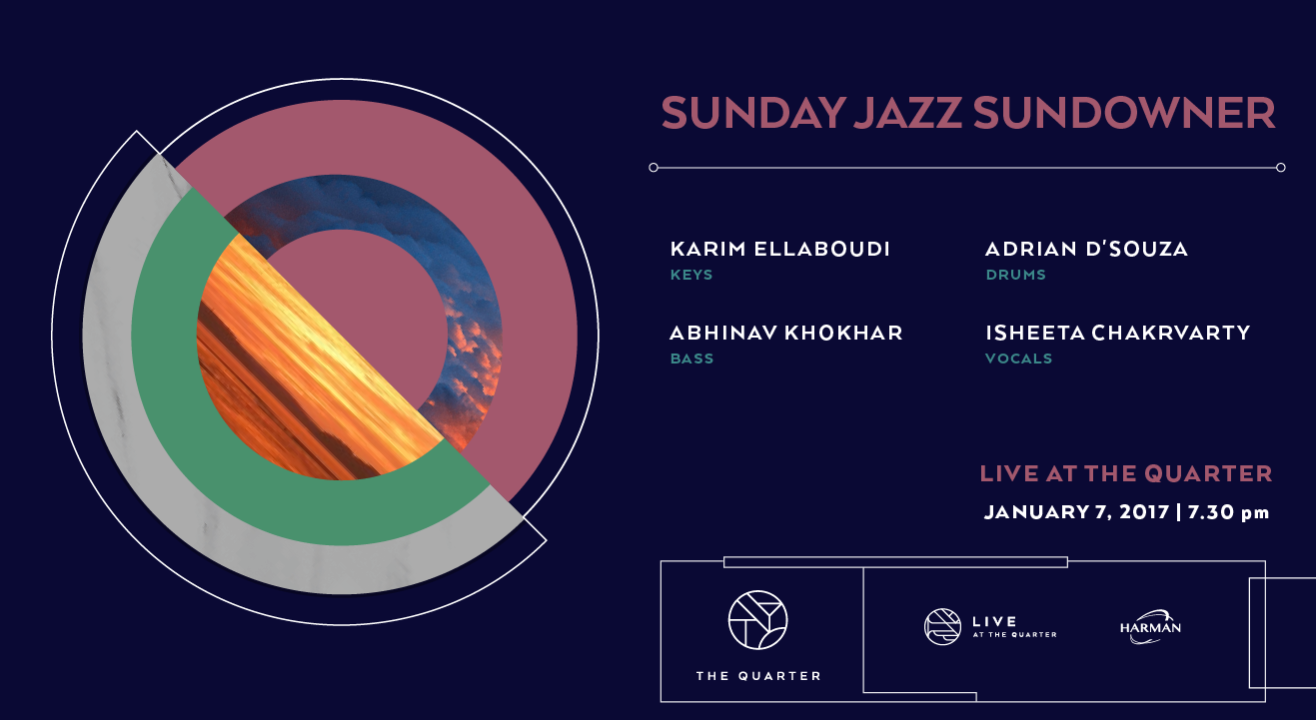 Music
Sunday Jazz Sundowner at The Quarter
About
Head over to The Quarter on Sunday afternoon to enjoy a drink at sunset before your Jazz evening awaits.


Keyboardist Karim Ellaboudi, vocalist Isheeta Chakrvarty, bassist Abhinav Khokhar, and drummer Adrian D'Souza bring a mix of Jazz, Latin, Swing, Funk and Blues to The Quarter, the city's newest cultural headquarters.
Karim Ellaboudi - Keys
Adrian D'Souza - Drums
Abhinav Khokhar - Bass
Isheeta Chakrvarty - Vocals
About the Organizer & Venue
The Quarter comprises four distinct venues situated at the iconic Royal Opera House. Live At The Quarter (a live music venue), Drink at The Quarter (a cocktail bar), Café at The Quarter (an all-day café), and Dine at The Quarter (an al-fresco restaurant).
Venue
The Quarter
Royal Opera House, Mathew Rd, Opera House, Girgaon, Opera House, Girgaon, Mumbai, Maharashtra 400004, India