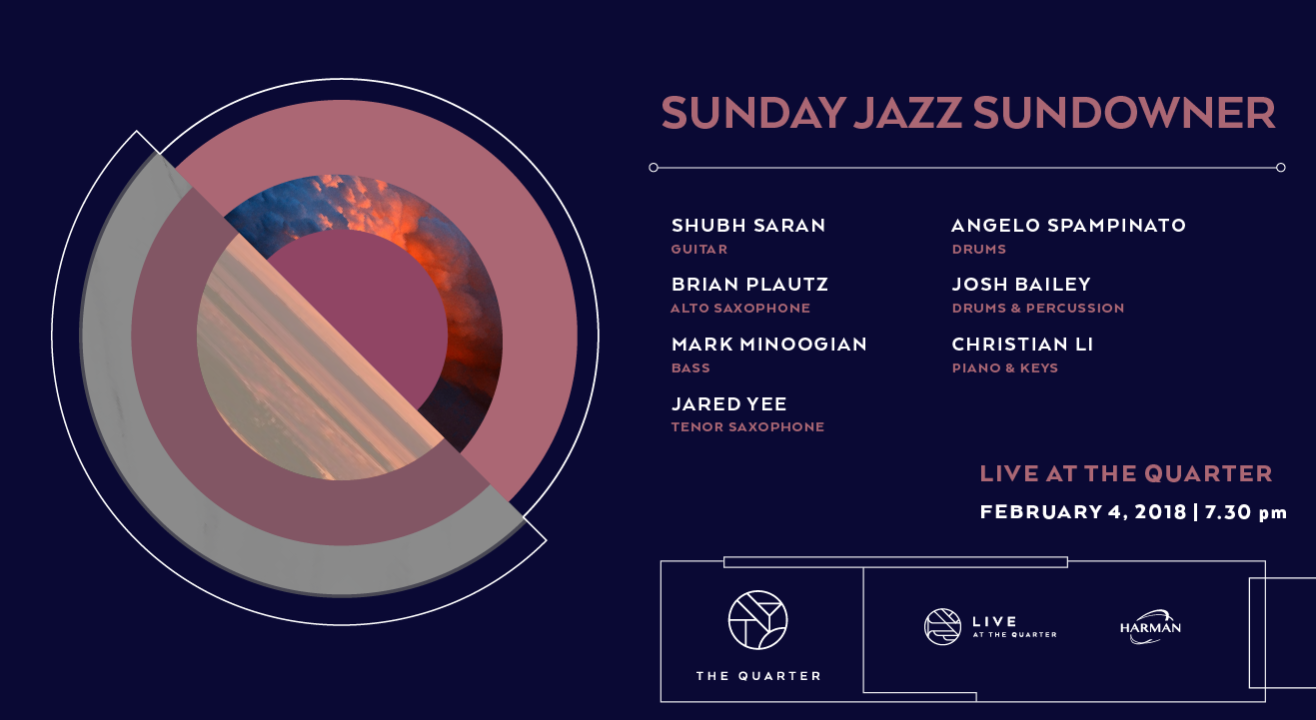 Music
Sunday Jazz Sundowner at The Quarter
About
Shubh Saran is a New York-based Indian guitarist and composer who has performed extensively as a solo artist and sideman in the United States, India, Canada, Bangladesh, Vietnam and Mexico. Having grown up in six different countries, his career has been shaped by a mixture of influences. Shubh's intricate compositions fuse sounds from modern jazz, neo-soul, and rock with classical and contemporary Indian music. On May 7th 2017, he released his full-length debut album Hmayra on Art of Life Records.
As an official Reunion Blues Artist and an alumnus of the Berklee College of Music, Shubh has performed with a number of renowned artists in the American and Indian music industries, including OMI, American Idol's Michael Lynche, Timothy Bloom, A.R Rahman, Clinton Cerejo, Prasanna, and Mohini Dey.
The Quarter comprises four distinct venues situated at the iconic Royal Opera House. Live At The Quarter (a live music venue), Drink at The Quarter (a cocktail bar), Café at The Quarter (an all-day café), and Dine at The Quarter (an al-fresco restaurant).
Shubh Saran - Guitar
Angelo Spampinato - Drums
Brian Plautz - Alto Saxophone
Josh Bailey - Drums & Percussion
Mark Minoogian - Bass
Christian Li - Piano & Keys
Jared Yee - Tenor Saxophone
Venue
The Quarter
Royal Opera House, Mathew Rd, Opera House, Girgaon, Opera House, Girgaon, Mumbai, Maharashtra 400004, India