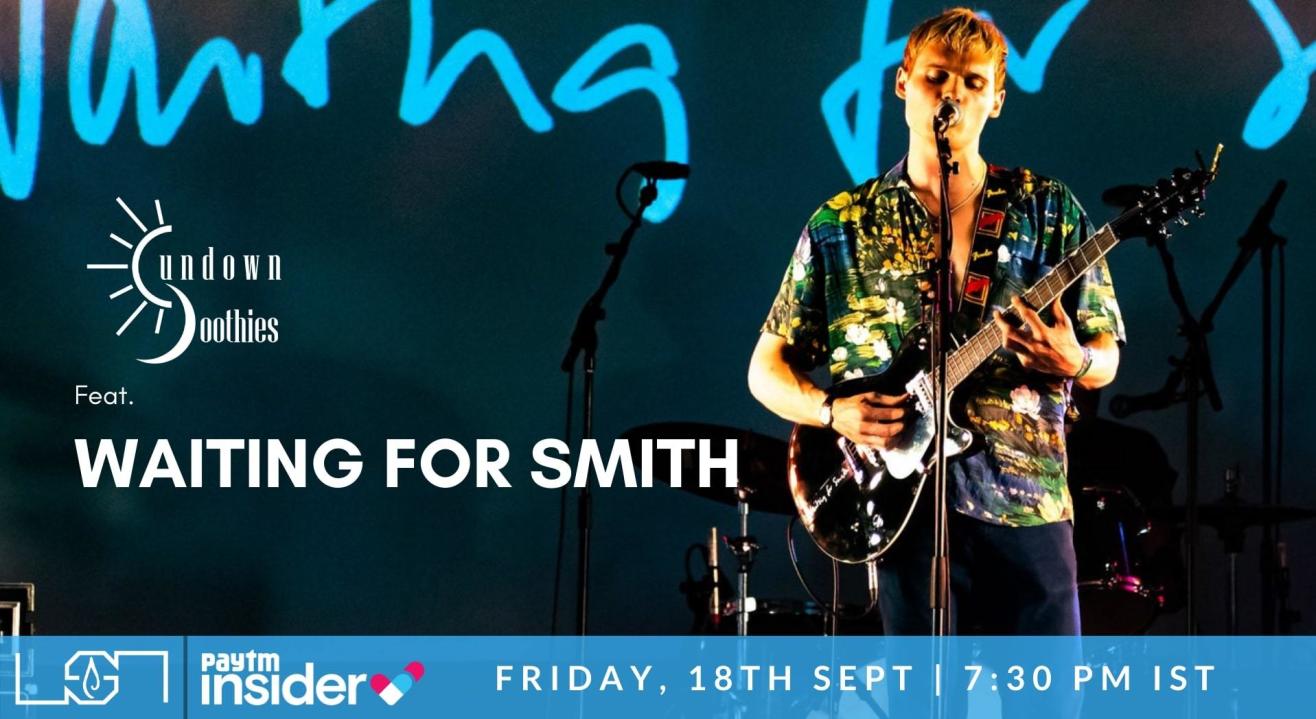 Sundown Soothies Feat. Waiting For Smith
Event Guide
Digital Event
Watch on Zoom
Live Performance
Enjoy a unique experience
Invite your friends
and enjoy a shared experience
Event Guide
Digital Event
Watch on Zoom
Live Performance
Enjoy a unique experience
Invite your friends
and enjoy a shared experience
About the Event
Local Social Drama is here with Sundown Soothies! The long lockdown and tiresome work from home deserves a break, and guess what? We're here with some fabulous musicians that will light up your evenings and soothe your soul with their tunes.
We launched early this year, with local open-mics and intending to rewrite the cultural imprint with the power of expression. At LSD, we have dedicated our lives to uplifting the society through various forms of art.
We strongly believe, 'Everyone is a Visionary. WE shall be the projection.'
At the first Sundown Soothie, we present to you 'Waiting For Smith'
This gentleman who's also known as Harry Lloyd is a bright light from Amsterdam and has a bewildering story behind his stage name. Harry was a ski instructor in the French Alps before he broke his back in two places in an avalanche training. While on his way to the hospital, battling the pain, he had an epiphany that it is completely okay, and he should dedicate his life to music. He picked up the guitar and practised all through his recovery. Oh, and if you're wondering about Smith, he's the infamous drummer of the band, who always failed to show up.
He has performed at various music festivals around the world - Latitude Festival, Wilderness Festival, Electric Picnic, 02 Oxford Academy, Truck Festival to name a few.
He'll be playing some vibrant originals and his latest single 'Lines Of Love' is bound to amuse you. Even amidst the times where humanity is taking a bitter pill, we are glad to host a positive and amazing being like Harry.
.
Join us for an amazing 'Sundown Soothie' featuring 'Waiting For Smith'!
Follow us:
Website: www.localsocialdrama.com
Our Instagram: @localsocialdrama
Waiting For Smith Instagram: @waitingforsmith
Waiting For Smith - Lines of Love