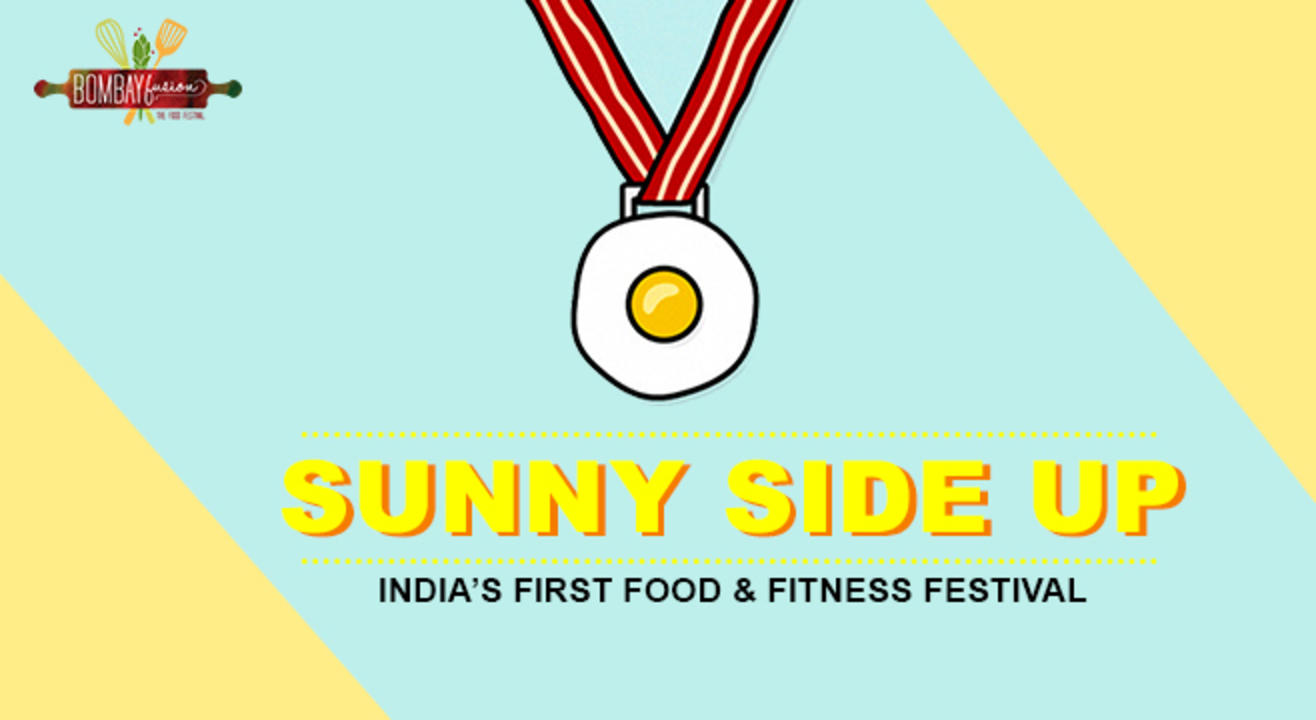 Cooperage Grounds, Mumbai
Step out and enjoy this event
Invite your friends
and enjoy a shared experience
Cooperage Grounds, Mumbai
Step out and enjoy this event
Invite your friends
and enjoy a shared experience
Invite your friends
and enjoy a shared experience
You know you should do it and you know why! Mumbai, are you ready to have a whole lot of fun with the added perk of getting fit? Because we have the perfect and healthy Sunday outing for you and your family. Head over to Cooperage Grounds, Nariman Point for Sunny Side Up's debut festival, which includes:
Fitness/Sports Activities powered by UACTIV:
This will include workshops like AcroYoga with Pradeep Mehta, Tattwa Yoga with Pia Dhir, Bellyfit with Chaitali Kohli, 2 left feet (social dancing) with Akriti Grover, Fit Swag with Atul Ingle & Meditation, Music and Yoga with Kadambari Ravi and Azeem. Also, do look out for workshops with celebrity trainers and nutritionists on ground.
Food Curated by Bombay Fusion:
Add to your fitness routine with healthy and delicious delicacies courtesy Avni and Myra's Kitchen, Cool Story, Farmer & Sons, Diet Tamasha, Saucery, Selfcare by Suman Agarwal, Organic Farmer's Co and several others.
Leave your inhibitions at home because this one is for the free spirited folk of Mumbai!
Cooperage Grounds
Maharshi Karve Road, Mumbai, Maharashtra 400021
GET DIRECTIONS
Cooperage Grounds, Mumbai
Step out and enjoy this event
Invite your friends
and enjoy a shared experience