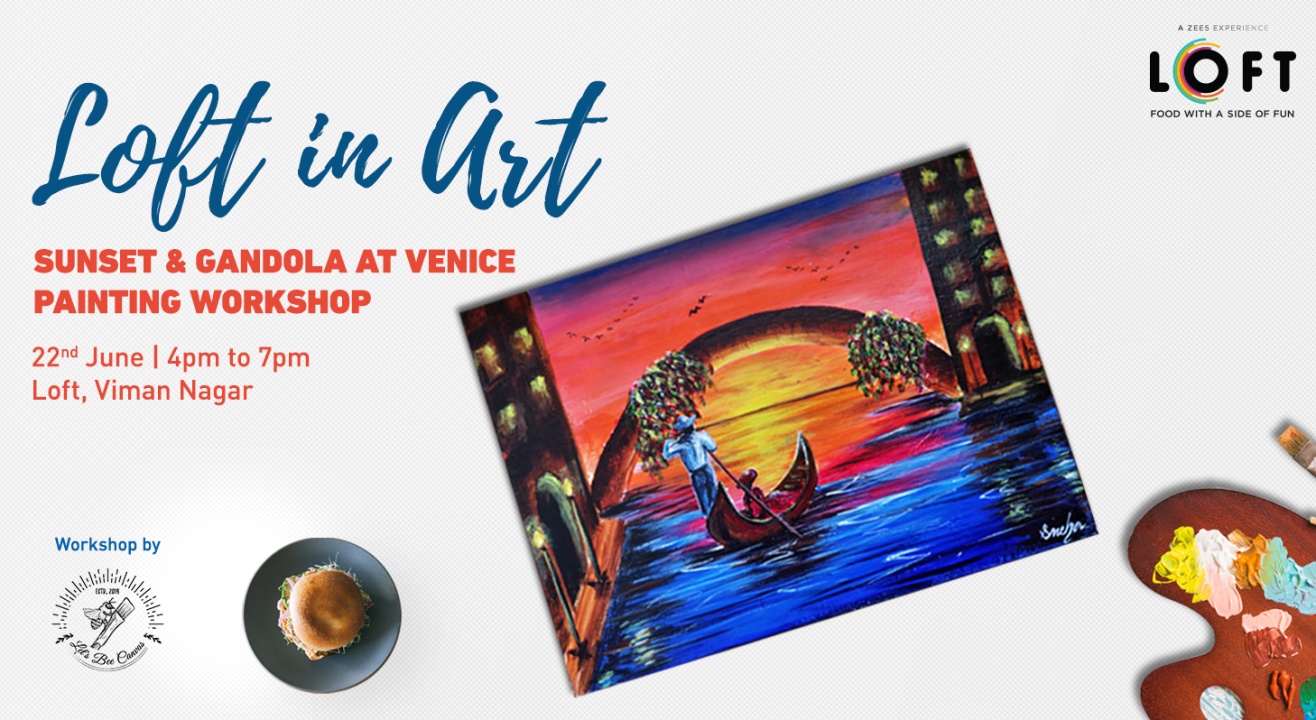 Painting
Sunset & Gandola at Venice Painting Workshop
About
It is believed that Art is a means to travel, even when you are not somewhere, you can capture the essence and the beauty of the place. This time, let your mind wander in venice! Venice is one of the most beautiful floating city, it was built on 118 islands in the middle of the Venetian Lagoon.
Thats exactly what we are going to paint!
No prior Experience in Painting required. This will be a guided session, shedding light on the basic strokes, Finger Painting, sketches and the techniques and helping you getting in touch with the Artist within.
Paint the "Floating City" on the Canvas. All materials & guidance will be provided by us & You get to Carry the Painting home! A Food coupon is also provided which is included in the Fee of s1299/-.
Let's Paint the World!
Venue
Loft - Viman Nagar, Pune
A - 0020, Ground Floor, Marvel Edge Opposite Tulip Neco Garden, Clover Park, Viman Nagar, Pune, Maharashtra 411014