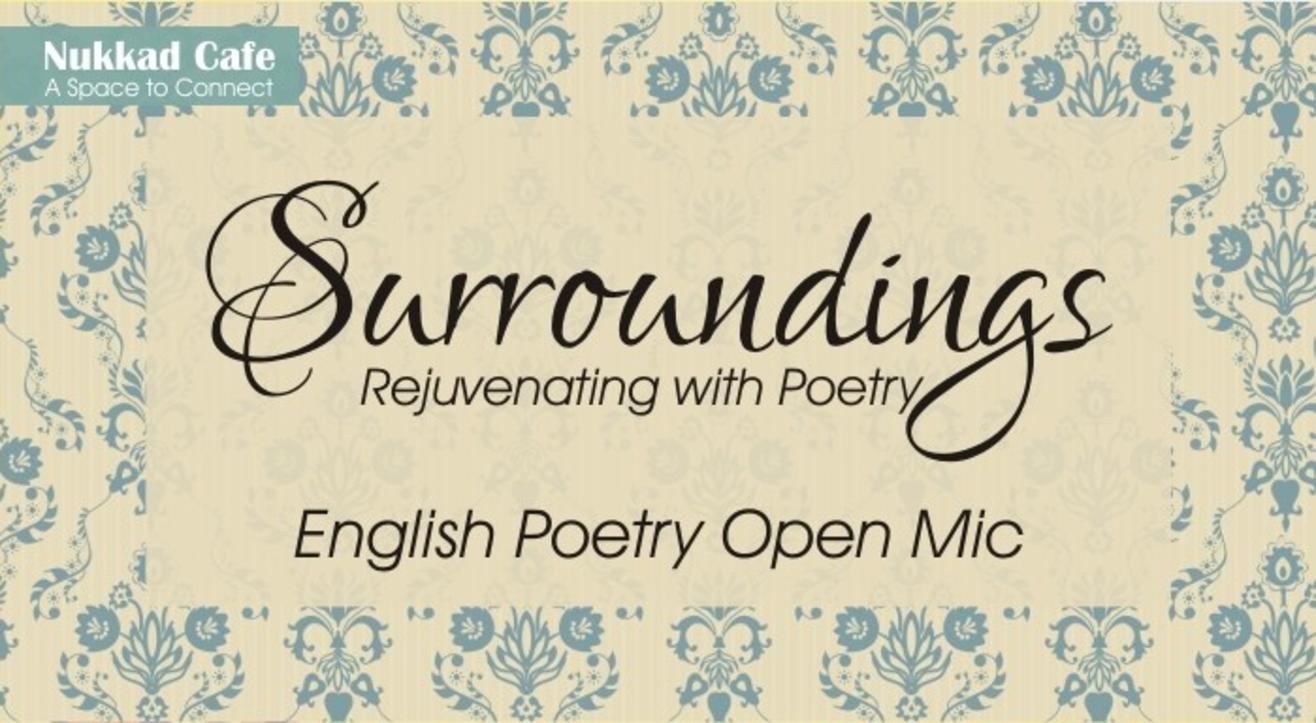 Open Mic
Surrounding – English Poetry Open Mic
About
We express, we express ourselves, and its poems of your life that comes in expression.
Come share your poetry and listen to others'.
We all are the product of what we surround ourselves with. If relate that to the modern world, it's highly likely that you are surrounded by traffic, stress and all sorts of buggery.
Poetry on the other hand is what we truly are, what we see, what feel and what we aspire things and life to be. Let's surround ourselves with poetry, stories, music, things that are soothing to your ears, for a change, it helps us connect with ourselves better. So come to 'Surroundings', let's share our English poetry, listen to others' poems and surround ourselves with the feel we love.
Event is open for both poets and audience. Both have to buy the ticket.