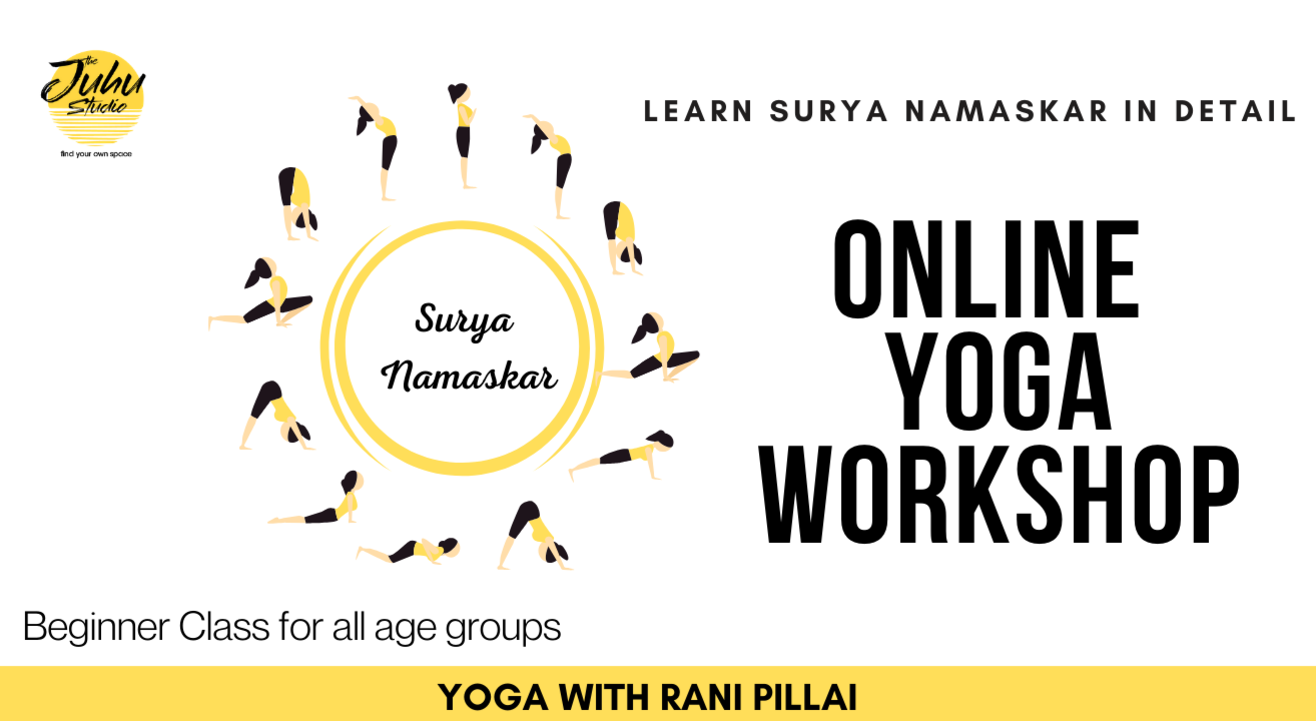 Enjoy this event from your home
Invite your friends
and enjoy a shared experience
Invite your friends
and enjoy a shared experience
About the Event
Join us for this one-hour Workshop to learn Surya Namaskar in detail with Rani Pillai.
Surya Namaskar is one of the basic yoga
practices; nevertheless, it holds a lot of significance in the yoga world. It
stimulates your whole body. If you manage to complete the 12 Asanas of this
yoga sequence, it is equivalent to you having done 288 powerful yoga postures.
Surya Namaskar stretches and activates every part of your body. It has positive
effects on muscle strength and body endurance. Its regular practice helps to
develop a strong upper body, irrespective of whether you are a male or a
female. Along with that, it also improves your lower body muscle strength and
back muscle strength.
In this class, we will break down each
Asana and its various aspects of Surya Namaskar. As a result, you will gain all
the necessary information regarding this Asanas such as its benefits, how to
perform it, the best time to practice it, and many other things.
About the Instructor:
A Corporate Professional turned into a
passionate Certified Yoga Instructor. She has completed her certification from
The Yoga Institute in Santacruz and conducts Regular Online Classes. She is
trained in Hatha, Ashtanga, and Vinyasa type of Yoga practice.
For more details on her check
@ranipillaiyoga on Instagram.
Timing: 8:30 to 9:30 AM
Date: 23th May 2020, Saturday
No Age Limit
Note: Request you to have a Yoga Mat for the session.