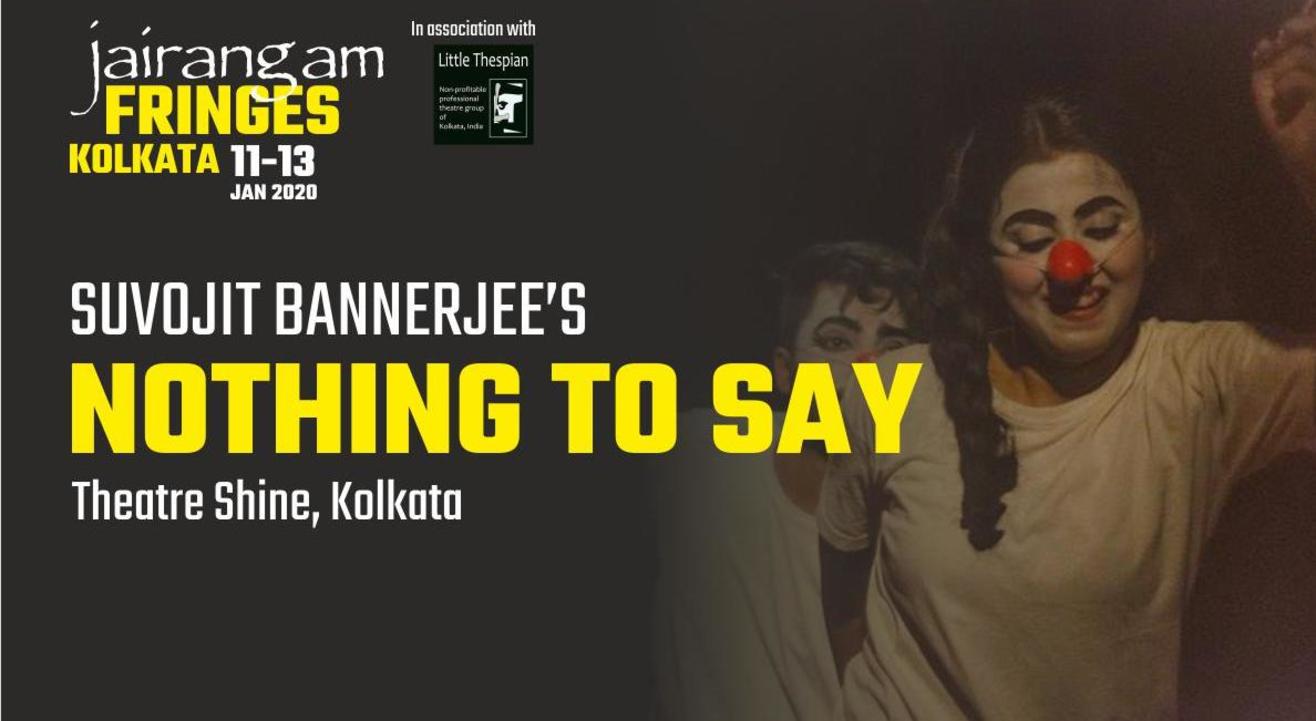 Suvojit Bannerjee's Nothing To Say
Invite your friends
and enjoy a shared experience
Invite your friends
and enjoy a shared experience
About the Event
This is a story of relation. This is a story of of friendship. This is a story of love. The story of division too.
How a relation gradually evokes and makes a complete world of love and friendship, but when it breaks, it affects the whole atmosphere and takes a long to get recovered. It is a story of relation between two nations and two religions through a common story of a couple and their life. It is an explanation of 70th year of partition of India.
One married couple living under a common roof; physically they are together but not mentally. Their small child is observing their life. Play ends on their separation. Separation is symbolized by the partition of India. Play focuses the political and social issues. Using day to day Physical Objects, mime movements as visual dialogues. It may please be noted that it is a non-verbal theatre using sounds and gibrish accents for communication based on post modern theatre practice.
Directed By Suvojit Bannerjee
Gyan Manch
11, Pretoria St, Elgin, Kolkata, West Bengal 700071
GET DIRECTIONS