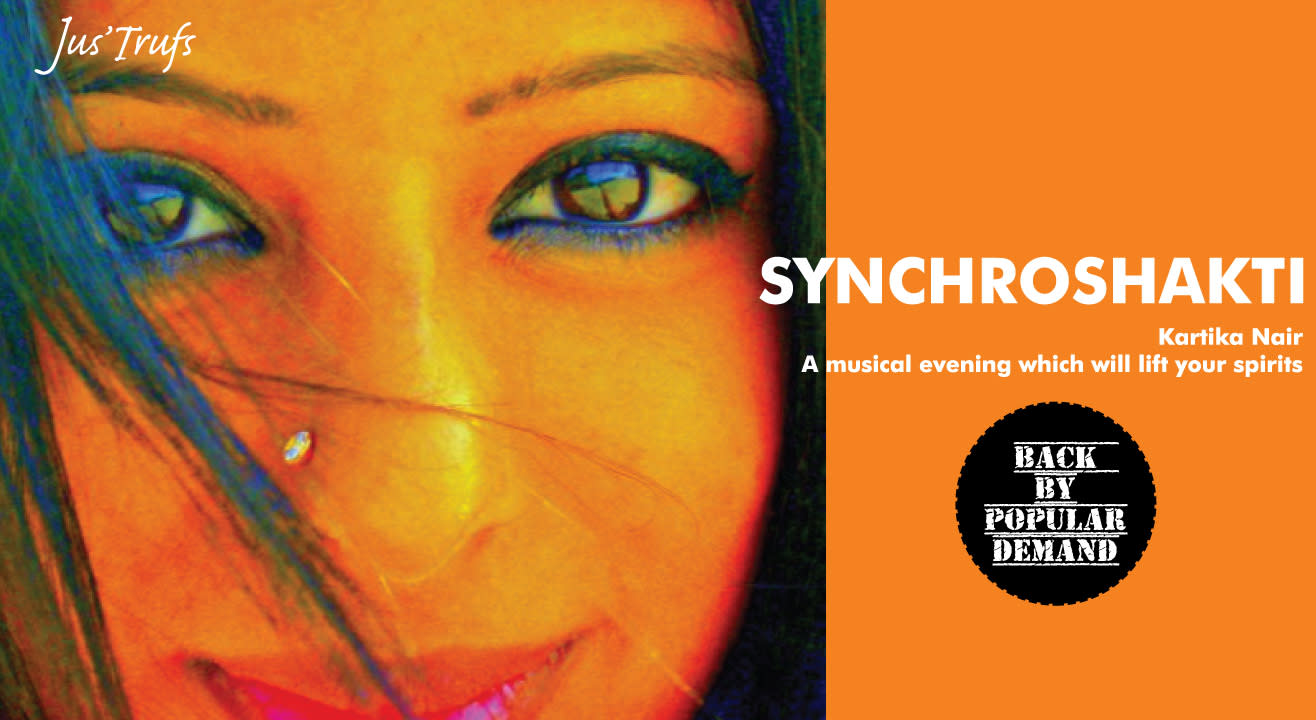 Music
Synchroshakti ( A musical evening)
About
Jus' Trufs brings to you the ever positively enriched singer and songwriter, SynchroShakti!


SynchroShakti is the prime example of a happy soul, and loved by her audience due to her positive messages in her songs. Sing and sway as she presents her set, including originals as well as some covers!
Kartika Nair, who goes by the stage name of 'Synchroshakti,' is a solo artist who loves to create conscious music by fusing positive and empowering lyrics into her writing. She sings these positive soul uplifting songs on her guitar to empower the hearts and minds of her audience. What sets her apart, is her connect with the audience, who she has swaying and dancing with adoration to her tunes. An experience that you will cherish and that will leave you enriched. A brief interlude into divinity. Her set includes her originals along with a few covers ensuring the audience leaves empowered and feeling positive about life, being encouraged by the words in her music.
SynchroShakti's positive mantra, No One Like You!
About the Organizer & Venue
Jus' Trufs is the brand name representing a line of exquisite, specially crafted, premium chocolate truffles, introduced to Bangalore in October 2001, created in the traditional way. Their delicacies are best suited for corporate gifting, weddings, anniversaries, birthdays, events, occasions, festivals, "thank you" gifts, and the special moments in your life, besides of course pampering yourself with it.