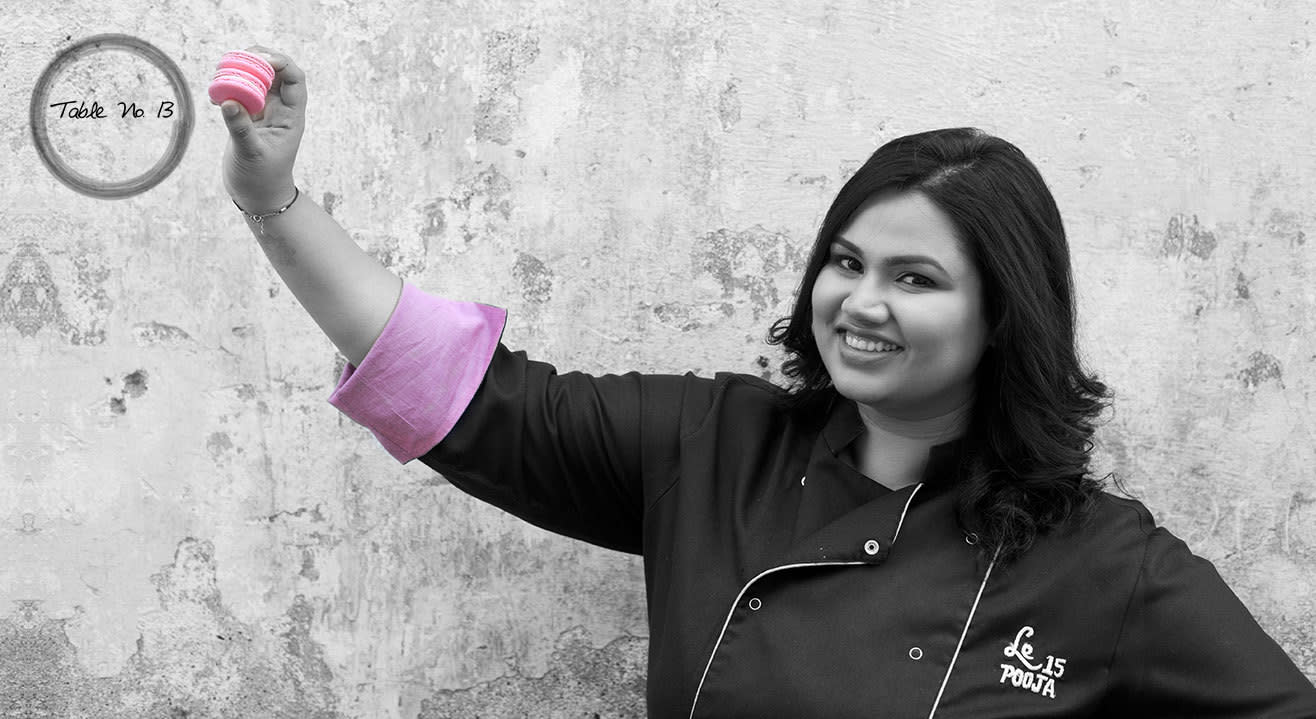 Table No. 13 with Chefs Pablo Naranjo Agular & Pooja Dhingra
Le 15 Cafe, Colaba, Mumbai
Step out and enjoy this event
Invite your friends
and enjoy a shared experience
Table No. 13 with Chefs Pablo Naranjo Agular & Pooja Dhingra
Le 15 Cafe, Colaba, Mumbai
Step out and enjoy this event
Invite your friends
and enjoy a shared experience
Invite your friends
and enjoy a shared experience
At this Chef's Table, you won't be dining in the kitchen, but Pablo Naranjo Agular and Pooja Dhingra will cook a surprise menu with what's currently catching their fancy. These menus are inspired by travels, conversations and even market visits and we hope you'll enjoy dining with us.
For Table No.13, the chefs take a break from the usual cafe style fare but still maintain the no-fuss environment for a gourmet multiple-course meal. There are only 10 spots at the table.
"Dessert can be excess or antidote, solace or provocation, a stampede of the senses or a tickling of the mind".
The next edition of Table No.13, promises this and more. At this late-night dessert tasting, Chef Pooja Dhingra will present an array of sweet courses designed to pique your senses.
Why No.13?It might be superstitious or just common practice, but at most restaurants, Table "13" doesn't exist. We've decided to explore the cafe's creative and culinary boundaries through it's fleeting existence that will pop-up only once a month at Le 15 Café, Colaba.
Le 15 Cafe, Colaba
Shop No. 18, Lansdowne House, MB Marg, Near Apollo Hotel, Opposite Lings Pavillion, Colaba,, Mumbai, Maharashtra 400001
GET DIRECTIONS
Table No. 13 with Chefs Pablo Naranjo Agular & Pooja Dhingra
Le 15 Cafe, Colaba, Mumbai
Step out and enjoy this event
Invite your friends
and enjoy a shared experience