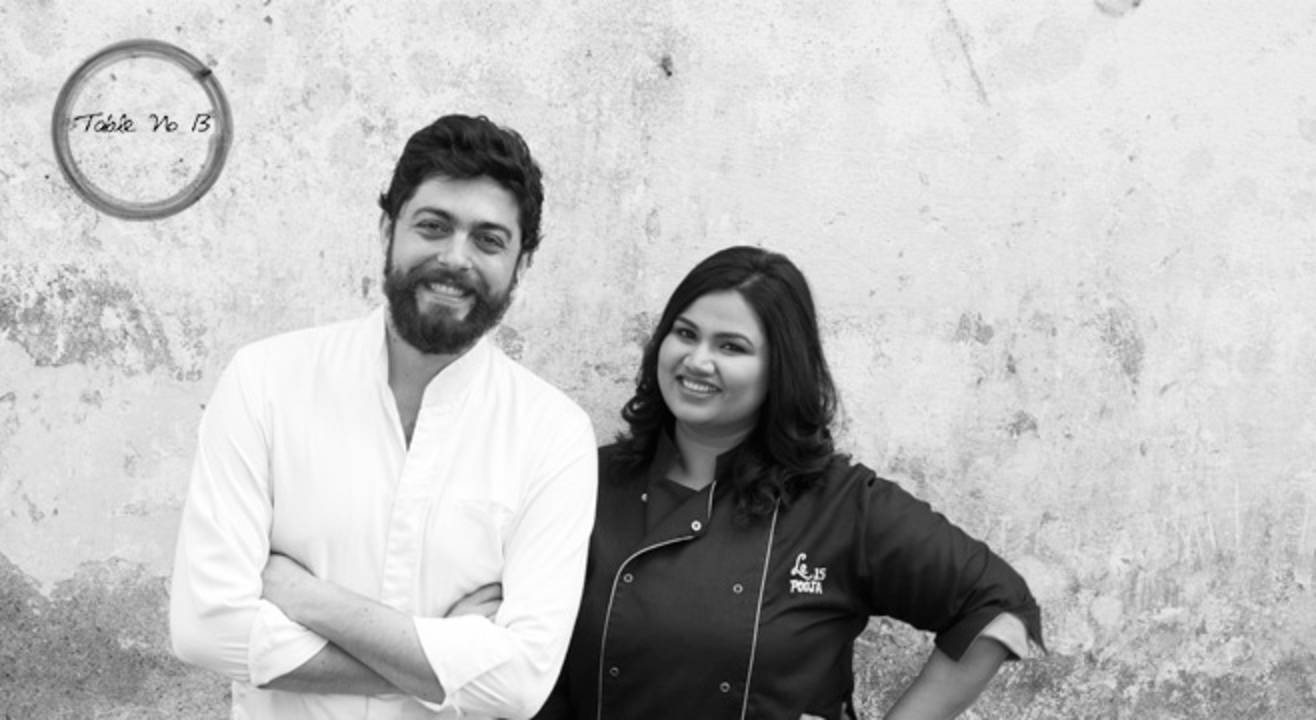 Table No.13 with Chef Pablo Naranjo Agular
January 18 | 8PM
Le 15 Cafe, Colaba
About
At this Chefs Table, you won't be dining in the kitchen, but Chefs Pablo Naranjo Agular and Pooja Dhingra will cook a surprise menu with anything that's currently catching their fancy. For Table No.13 the chefs take a break from the usual cafe style fare but still maintain the no-fuss environment for a gourmet multiple-course meal by Chef Pablo or Dessert Tastings and High-tea menus by Chef Pooja. Our second event in this series is a carnival for carnivores, get set for seven luscious courses of an all non-vegetarian menu.
Why No.13?
It might be superstitious or just common practice, but at most restaurants, Table "13" doesn't exist. We've decided to explore the restaurant's creative and culinary boundaries through it's fleeting existence that will pop-up only once a month at Le 15, Colaba.
Venue
Le 15 Cafe, Colaba
Shop No. 18, Lansdowne House, MB Marg, Near Apollo Hotel, Opposite Lings Pavillion, Colaba,, Mumbai, Maharashtra 400001
Terms & Conditions
Please carry a valid ID proof along with you.
Security procedures, including frisking remain the right of the management.
No dangerous or potentially hazardous objects including but not limited to weapons, knives, guns, fireworks, helmets, lazer devices, bottles, musical instruments will be allowed in the venue and may be ejected with or without the owner from the venue.
The sponsors/performers/organizers are not responsible for any injury or damage occurring due to the event. Any claims regarding the same would be settled in courts in Mumbai.
People in an inebriated state may not be allowed entry.
Venue rules apply.