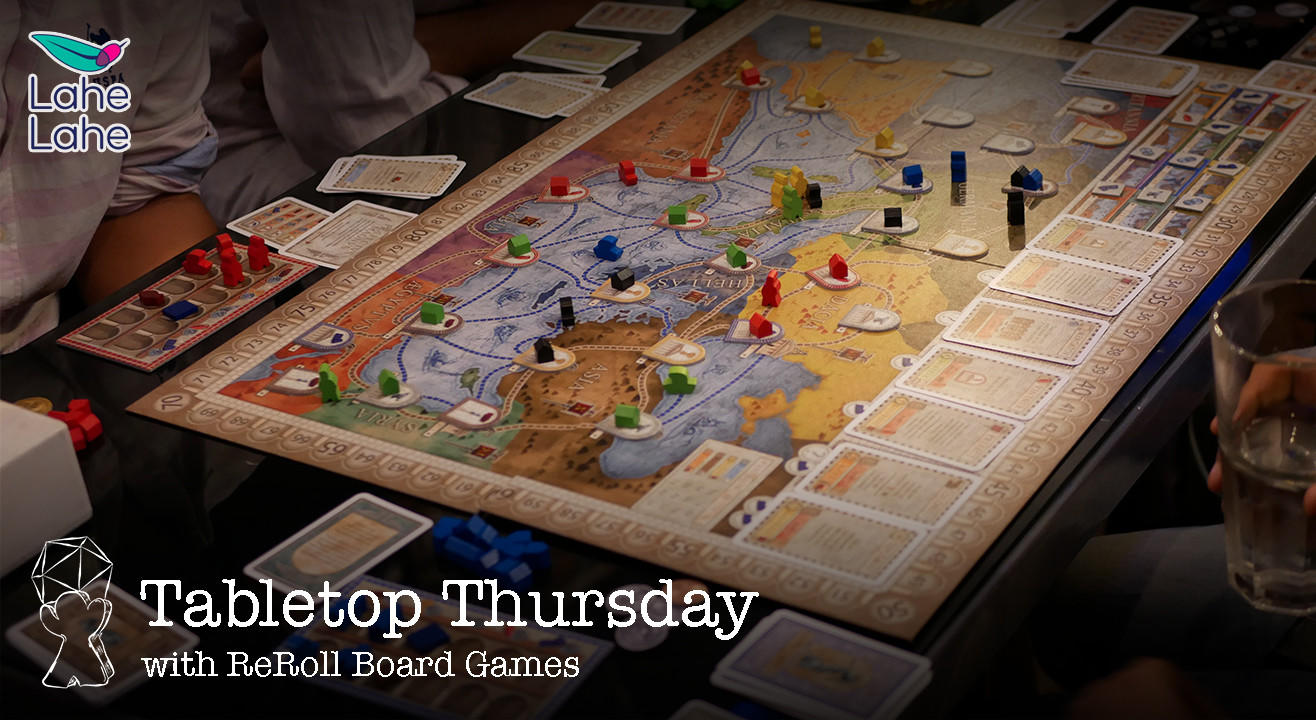 Games
Tabletop Thursday with ReRoll Board Games
About
We're here to show you a whole new world of wonderful board games beyond Monopoly and Scrabble!
You don't need to have played any board games before - we love introducing people to new ones! We'll help you pick a game, set up, and explain the rules.
You can get straight to manipulating and deceiving your friends, surviving a zombie apocalypse with your SO, or saving the world from deadly diseases and making some friends in the process.
Who is this for?
Newcomers, especially people who've only played games like Monopoly, Cluedo, Pictionary, etc. There is a massive world of creative, challenging, and incredibly fun board games out there that we in India don't ever hear about. This is an opportunity for you to get a glimpse of it.
More than the games themselves, the social experience is fantastic. It is absolutely the number one reason several people play board games regularly. You find out interesting things about your own friends (like how they are incredibly good liars when they need to be). It makes for memorable moments that you'll be talking about long after it's over. Most importantly, you'll definitely leave with more friends than when you walked in. (Or we'll refund your money!)
What kind of games would I play?
We've got a curated list of games that we think are a great way to introduce people to the hobby. They span strategy, social deception, cooperative, party, etc. Here are a few to get an idea of what we mean:
Dead of Winter - Where you fight off a herd of zombies with your SO.
Forbidden Desert - Try to survive and escape the desert after you and your friends crash land your plane.
Coup - You and your friends are part of a resistance group and will lie, steal, and deceive your way to overthrow the maligned government.
Ticket to Ride - Where you build a railroad network across Europe against your friends.
You needn't have played any of these kinds of games before.
We'll be around to suggest games, explain the rules, and answer any questions you may have.
Who are ReRoll Board Games?
We're a couple of friends who are trying to build a community around board gaming in Bangalore. We've been doing this part time for about 3 years now. Come solo, with a date, or in a group - we've got something for everyone!
Venue
Lahe Lahe, Bangalore
No.2906 & 2907, 80 Feet Road, Kodihalli, HAL Stage II, Indiranagar, Near BSNL compound HAL 3rd Stage, Kodihalli, HAL 3rd Stage, Kodihalli, Bengaluru, Karnataka 560078, India
GET DIRECTIONS