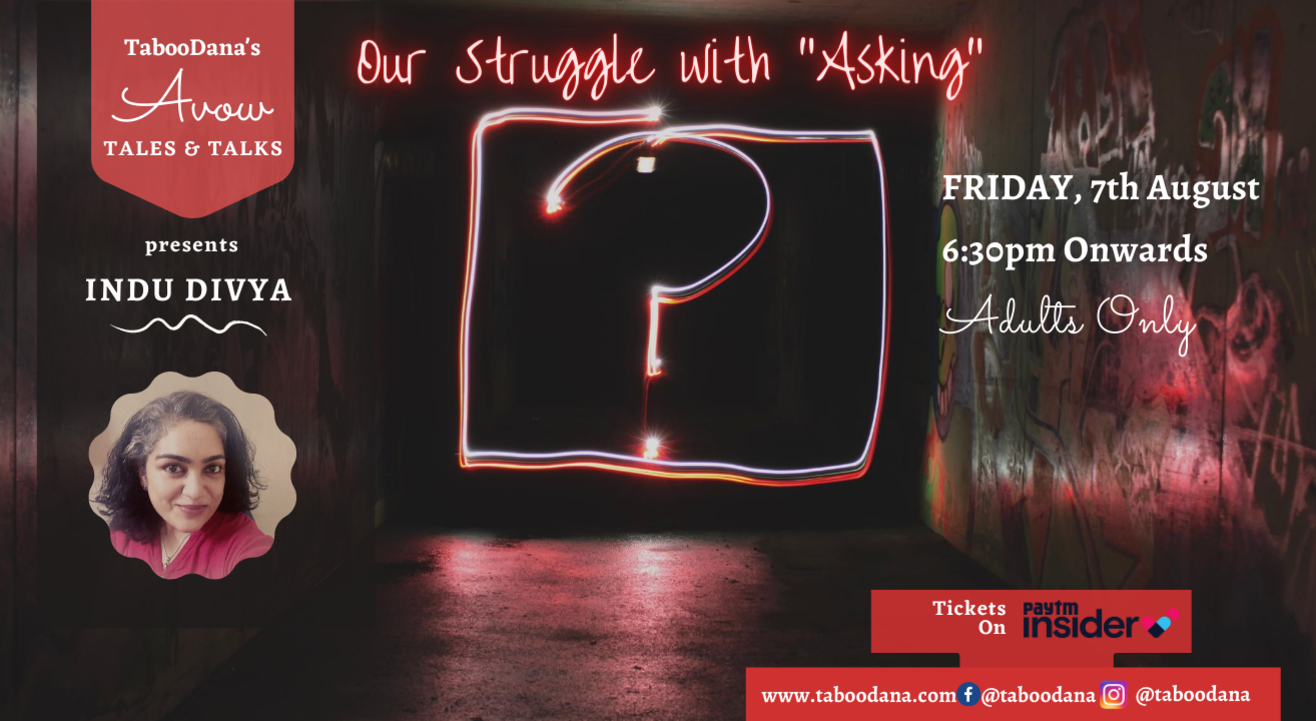 TabooDana's Avow - Adult Circle with Indu Divya
Invite your friends
and enjoy a shared experience
Invite your friends
and enjoy a shared experience
About the Event
TabooDana's Avow - Tales and Talks - Edition 4
Our Struggle with "Asking"
Get ready for an "Evening of Stories for Adults" at TabooDana's Avow Tales and Talks with Indu Divya from The Narrative
Ms. Indu Divya, storyteller and founder of a very popular personal storytelling platform called "The Narrative".
At Taboodana, Indu Divya will render powerful stories looking to address the fears and taboo of "Asking".
Don't underestimate this Taboo.
Some of our everyday ability to make decisions are built in the background of shame and embarrassment of asking.
Avow is a safe space to listen, enjoy, reminisce
Friday, 7th August, 6:30pm - 8:00pm
VIRTUAL LIVE ON ZOOM
Contribution : Rs 299/person
Know more about TabooDana :
Facebook : https://www.facebook.com/taboodana/
Website : www.taboodana.com
Insta : https://www.instagram.com/taboodana/