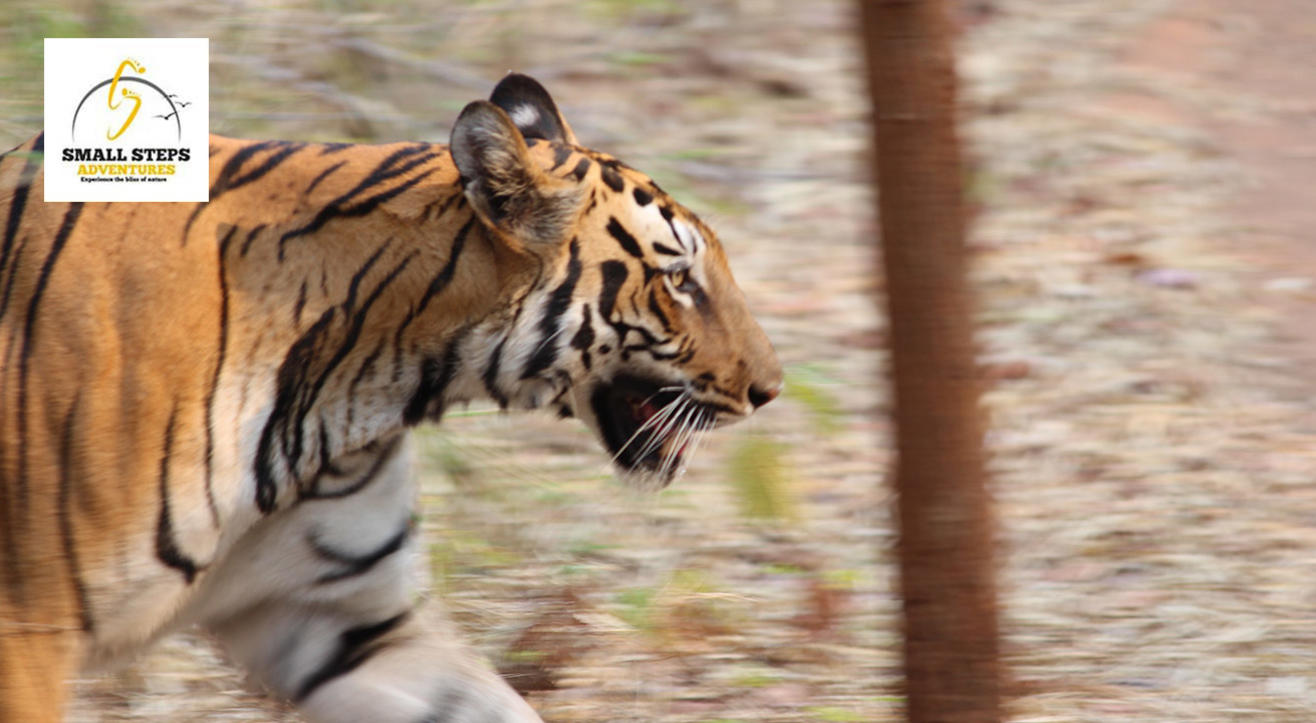 Safari
Tadoba National Park - Tiger Safari
About
Tadoba national park is said to be the jewel of Vidarbha. It's is one of India's 50 Project tiger reserves. Todoba tiger reserve lies in Chandrapur district of Maharashtra state. Its more prominently know as oldest and largest national park of Maharashtra. Total area of the reserve including surrounding forest is 1728km2. This area now approximately shelters more than 100 tigers. Tadoba lake and Irai water reservoir is main water source and also offers good habitat for Muggar crocodiles. There are other wetlands like Kolsa lake and Andhari river. Teak wood is predominantly found in the forest. Tadoba National Park has endless treasure trove of large number of species of trees & plants and wildlife like panthers, tigers, hyenas, sloth bears, wild dogs, jackals, barking deer, bison, sambar, herd of deer to name a few.
History of Tadoba National Park - Tadoba or Taru was the god's name of tribal people who reside in the Tadoba forest. It is believed that Taru was a chief of village, who was killed in a legendary encounter with a tiger. After this, a shrine was made dedicated to the God Taru. Shrine exists under a huge tree and on the bank of Tadoba Lake. Likewise, 'Andhari' name was given due to Andhari River that wanders through the forest.
Best Train Suggestions according to Itinerary:
Onward Journey : 12289 Mumbai to Nagpur Duronto Express
Return Journey : 12290 Nagpur to Mumbai Duronto Express

Best Flight Suggestions according to Itinerary:
Onward Journey :
Air India => 05:45 am – 07:20 am
Return Journey :
Indigo => 08:25 pm – 09:55 pm Or
Air India => 09:05 pm – 10.35 pm

Day 0:
08:15 pm: Start Journey towards Nagpur by train (Duronto Express no. 12289) from CSMT.

Day 1:
07:30 am: Reach Nagpur junction and proceed to Tadoba Wildlife Sanctuary for exciting jungle Safaris.
09:30 am: Breakfast En route.
11:00 am: Reach resort and freshen up.
01:00 pm: Have lunch.
02:30 pm: After lunch leave for 1st Jungle Safari.
05:30 pm: Back to resort. Evening tea and snacks.
07:00 pm: Discussion about safari.
09:00 pm: Have dinner and overnight stay at resort.

Day 2:
05:00 am: Wakeup call
05:30 am: Proceed for morning jeep safari in reserve enjoy bird watching.
11:00 am: Back to resort where your breakfast awaits you.
01:00 pm: Have lunch.
02:30 pm: After lunch proceed for 3rd Jungle Safari.
05:30 pm: Get back to resort. Tea and snacks.
07:00 pm: Share your travel stories of jungle safaris if any.
09:00 pm: Have dinner.

Day 3:
05:00 am: Wakeup call.
05:30 am: Early morning jungle safari.
11:00 am: Back to resort and freshen up.
01:00 pm: Have lunch.
02:00 pm: After lunch leave for Nagpur Station.
08:30 pm: Start return journey from Nagpur station by Duronto Express (12290)

Day 4:
08:00 am: Reach back to Mumbai with lots of memories.
Pickup and Drop from Nagpur to Nagpur by AC Private vehicle
02 Nights/03 Days Accommodation at Resort on Triple Sharing Basis in A/C Rooms
All Meals at Tadoba National Park
3 Open Gypsy Safaris in Core Zone
1 Buffer / Core Zone Safari (depending on sightings)
All forest permissions and guide charges
Expertise Charges
Transfer from Mumbai to Mumbai
Meals during the train/flight journey
Lens/Camera charges
Any personal orders, laundary, phone calls
Any porter charges,tips and gratitude
Anything other than mentioned above
Difference in cost arising due to mishaps, political unrest, natural calamities or sudden changes in forest fees, permits etc
Dull Colored Clothes (Please don't wear Bright colored Clothes, TRY TO GET AS CAMOUFLAGED AS POSSIBLE)
Sanitary Kit
Dry Food (snacks)
Torch (Must)
Personal First Aid kit.
Cap, goggle, sunscreen, moisturizer etc.
Sport shoes or Kitos/ sandal
Electral powder / Glucon D
Binocular/Camera with lenses (Optional)
Water Bottle (3 liter must)
Odomos (Mosquito Repellent)
Tripod will be helpful to avoid shake as there will be low light
Umbrella or Poncho/Cap
Cancellation and refund policy
If cancellation done prior to 45 days of outing 75% will be refunded.
If done prior to 30 days of outing 50% will be refunded.
After that no refund will be provided.
Tiger sightings are matter of luck. Weather conditions also affect tiger sightings.
Please note that train or flight tickets can be arranged on request. The fare is not included in the tour cost and will have to be paid separately.