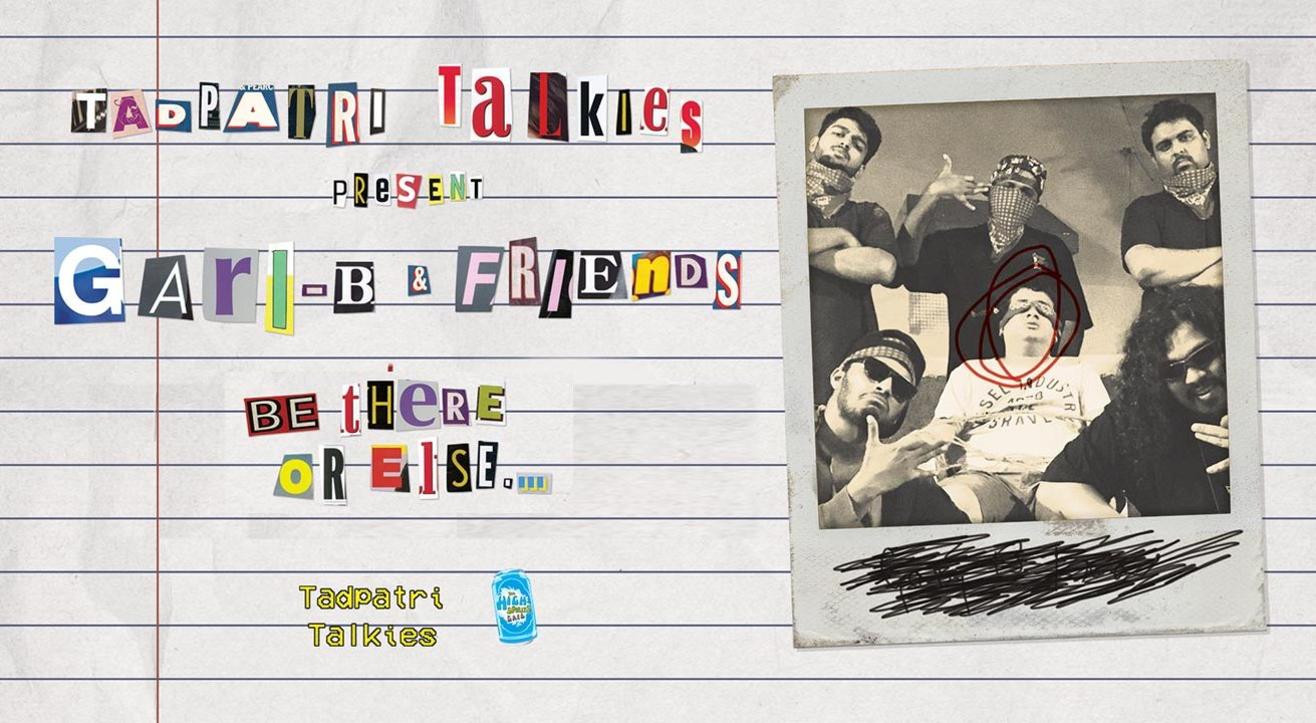 Music
Tadpatri Talkies Present Gari-B & Friends
About
In case you're looking out for the most recent fire in desi hip-hop, you'll also get giggles for free. Mumbai-based parody group, Tadpatri Talkies, as of late presented another character named Gari-B, a hard up rapper who lives on a lifetime supply of bhel, however he knows he's the best in the business! They're in town and here to make you laugh your ass off this Wednesday night for a mid-week sesh!
Gari-B is a character developed by Tadpatri Talkies, who was born out of the gully rap phenomenon that reached peak popularity in 2016. Voiced by Anmol Gawand a.k.a. EMF & performed by Sidharth Raveendran, the character is a whimsical mixture of visual gags, stylistic parody & hard-hitting satire.
'Gari-B Ki Kahaani' is now standing close to 30,000 views, collectively on YouTube and Facebook, winning support & accolades from a diverse range of subcultures, from the very hip-hop scene it germinated from to the standup comedy, sketch humour & rock/metal scene as well.
Following the success & the following the song has generated, Tadpatri Talkies also put out the second hard-hitting single 'Aankh Bandh Tapli (A.B.T.)' which has amused audiences & was supplemented by a PR campaign that played a prank on the entire audience & added to the hype.
Tadpatri Talkies are now ready with a full length hip-hop album featuring the character which will be released in October with a live tour.
Tadpatri Talkies is a sketch comedy group, and a collective of multitalented content producers, who represent a very left of centre, absurd and extremely kitschy (almost gonzo) side of humour that's powered by the visual aesthetics and structure of underground cable TV pop culture.
Come home to the music!