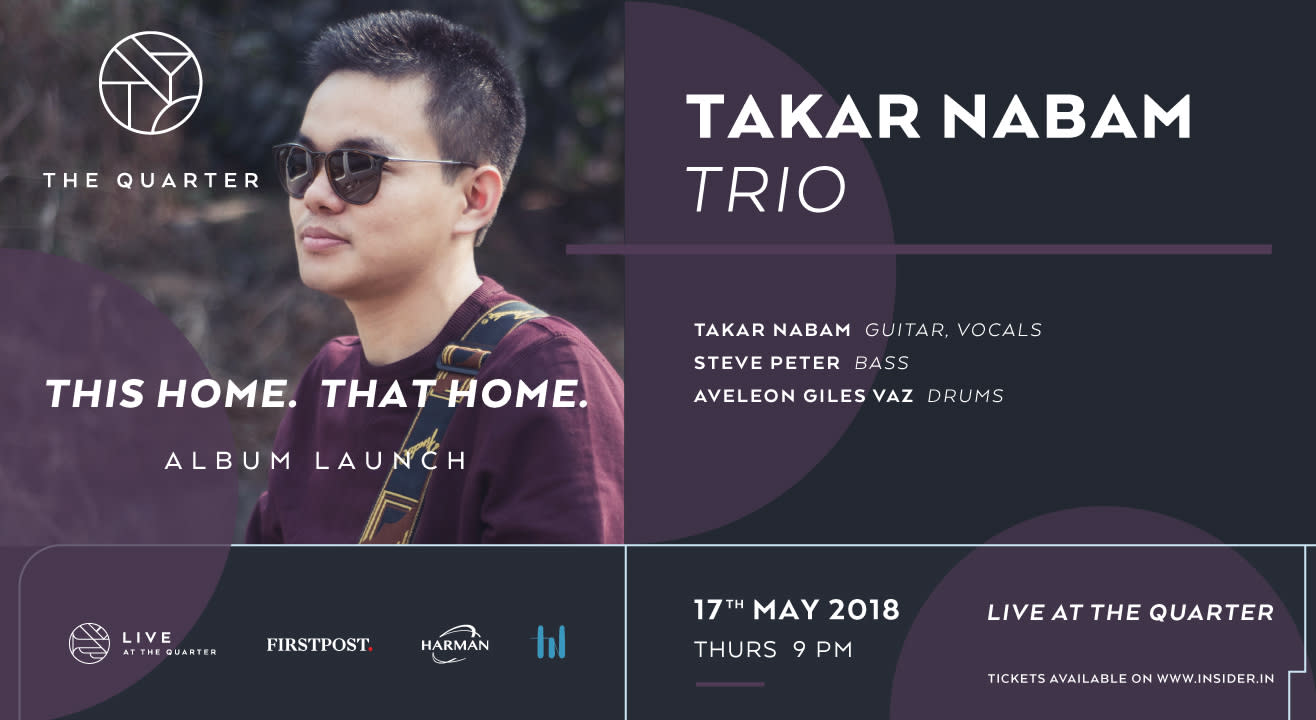 Music
"This Home, That Home" album launch by Takar Nabam at The Quarter
About
The Quarter will play host to TakarNabam's new album launch "This Home, That Home".
Takar Nabam is a guitarist, singer songwriter based out of New Delhi. Born in Doimukh, Arunachal Pradesh, India. At the age of 11, Takar was gifted his first guitar, on the condition that he could not let his academics take a back seat. So began his love story of fretting around regularly, something he religiously follows to this day. After having dominated the Delhi Inter-school and inter-college scene, Takar wanted to take his music to a more professional dimension.
In 2012-2013, he had attended two semesters at Swarnabhoomi Academy of Music, where he received a diploma in Music performance. Also during this time he had opened up to singing, composing and writing lyrics.
Takar released his debut album, Same Sky, in early 2016.
His second album, This Home That Home, was released digitally on the 30th March, 2018.
Takar Nabam - Guitar, Vocals
Abhilasha Sinha - Vocals
Steve Peter - Bass
Aveleon Giles Vaz - Drums

Takar Nabam - Hello (Official Music Video)
Venue
The Quarter
Royal Opera House, Mathew Rd, Opera House, Girgaon, Opera House, Girgaon, Mumbai, Maharashtra 400004, India