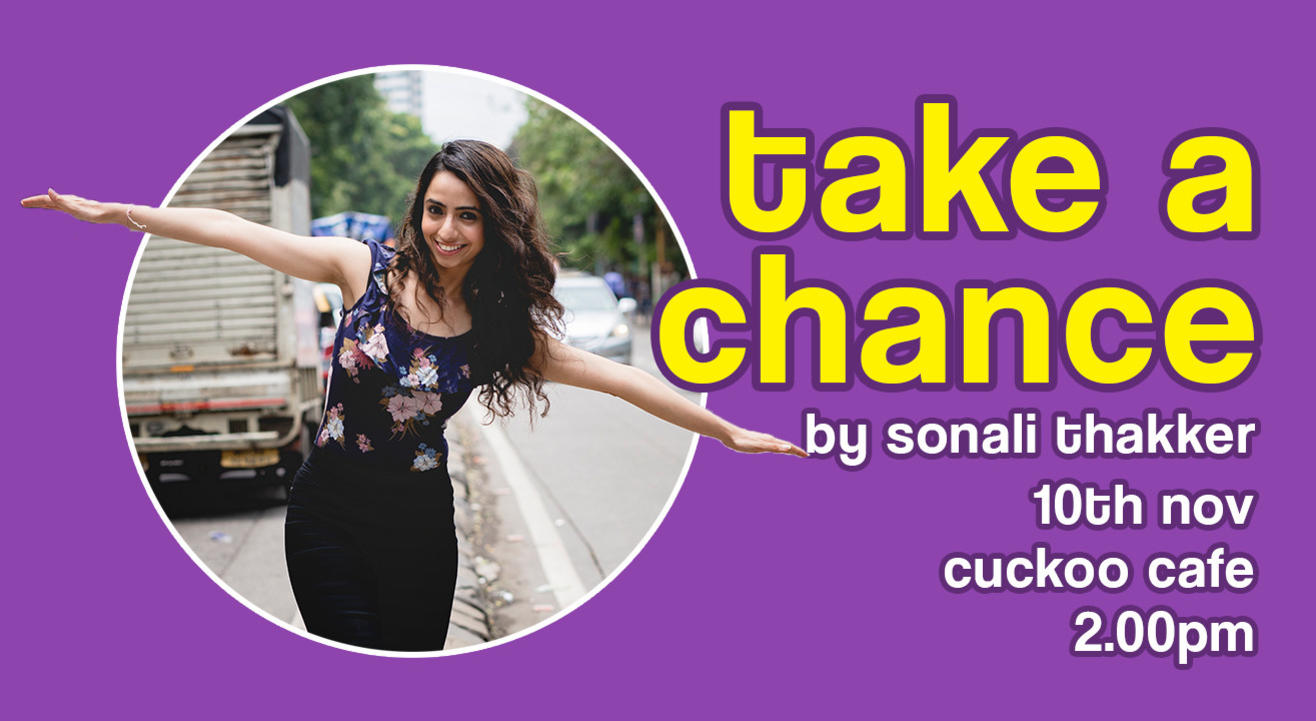 Take A Chance by Sonali Thakker
Invite your friends
and enjoy a shared experience
Invite your friends
and enjoy a shared experience
About the Event
Hello, my name is Sonali and I'm a 29 year old woman who mostly spends her day wisely on her bed, lying down, thinking, with her eyes shut and ears open.
This year, I spent a large chunk of the year in Australia, performing at the Melbourne Comedy Festival, traveled to New Zealand and oh also happened to get married.
I know most of you don't know who I am because "Eh isko youtube pe toh nahi dekha maine" or maybe some of you'll DO in fact know me and are wondering if I'm doing new stuff in this show, so my advice to both the parties is why not just get your friends, maybe friends of friends and collectively come to the show and perhaps, take a chance?
The Cuckoo Cafe, Mumbai
First floor, above The Cuckoo Club Black Box Theatre | 5AA, Pali Hill Road, Next to Candies, Bandra West, Mumbai, India 400050
GET DIRECTIONS