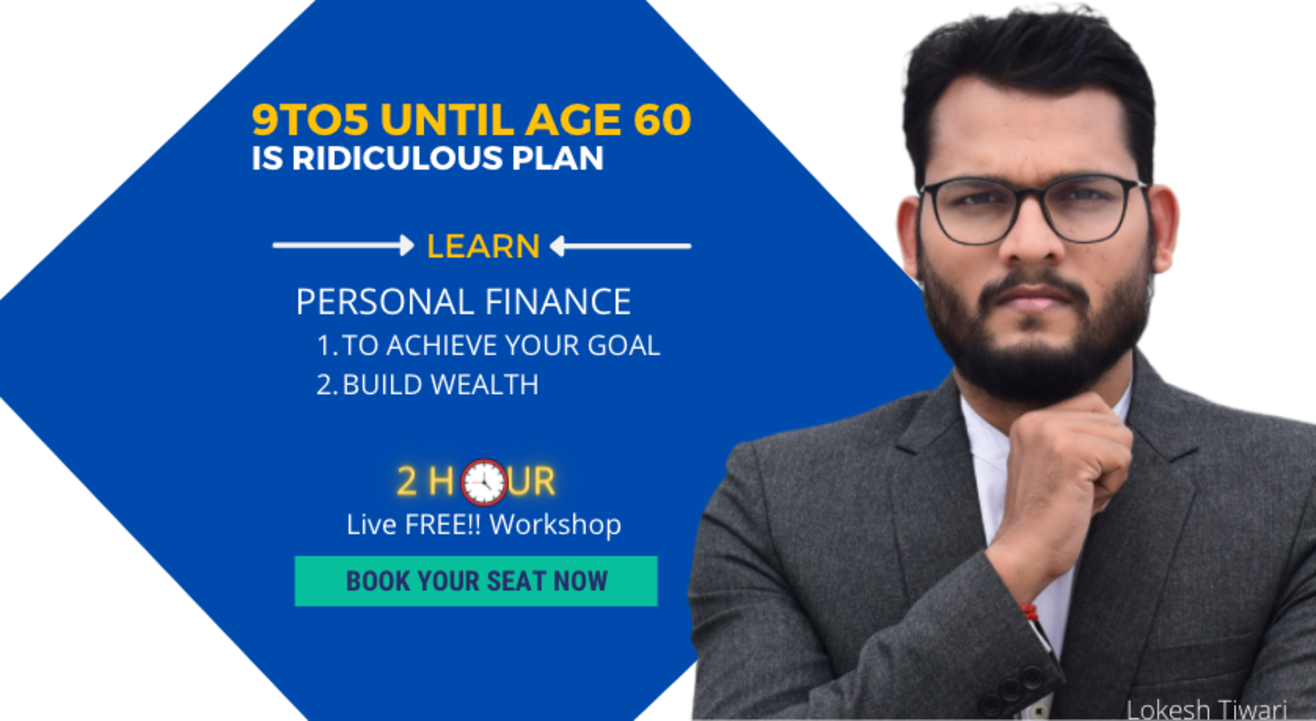 Take Charge of your Money and Achieve Financial Freedom
May 8 | 3PM - May 22 | 5PM
Enjoy this event from your home
Event Guide
Masterclass
Learn from an expert
Invite your friends
and enjoy a shared experience
Take Charge of your Money and Achieve Financial Freedom
May 8 | 3PM - May 22 | 5PM
Enjoy this event from your home
Event Guide
Masterclass
Learn from an expert
Invite your friends
and enjoy a shared experience
Event Guide
Masterclass
Learn from an expert
Invite your friends
and enjoy a shared experience
We are not born for the lifetime 9to5 financial slavery.
No matter financially where you are, No matter what your salary is, you can still create wealth & achieve financial freedom.
👉 IF YOU ARE
❗️ In Debt?
❗️ Living Paycheck To Paycheck?
❗️ Frustrated By Your Lack Of Savings?
❗️ Scared To Start Your Investment Journey?
Then this webinar is for you.
I will be honest.
If you have been in a job for a long but still don't have 6-month's cash, then the problem is not your Income but something else.
Remember Salary is a drug that will keep you breathing, but it is not sufficient to create wealth without learning money management.
So Next time, before thinking about salary increment, first ask yourself
"How can I learn personal finance?"
because this single skill can make you financially independent at an early age.
👉 WHAT YOU WILL LEARN:
✅ How to stop wasting money so that you don't feel guilty about it later.
✅ How to maximize saving and start investing.
✅ How I, Lokesh Tiwari, manage my own money
✅ Hacks EVERYONE of us should be using to become a money management ninja!
👉 YOUR FINANCIAL LIFE CAN LOOK MORE LIKE THIS...
✅ I track my income and expenses regularly and confidently.
✅ I happily save every month toward my financial goals.
✅ I measure my financial success and feel successful no matter what "everybody else" is doing.
✅ I have more than enough money to cover those random emergencies that come up.
✅ I pay off my debts in the most efficient way.
✅ I understand the different types of retirement accounts contribute to them regularly for my retirement goal.
✅ I have the right insurance policies in place to protect Income, car, home, and family.
Join the 2-hour Live workshop to start your financial freedom journey
Let's meet you at the webinar.
👉 Language: Hinglish
Lokesh Tiwari
Founder of BFinanciallyFree
Take Charge of your Money
Take Charge of your Money and Achieve Financial Freedom
May 8 | 3PM - May 22 | 5PM
Enjoy this event from your home
Event Guide
Masterclass
Learn from an expert
Invite your friends
and enjoy a shared experience