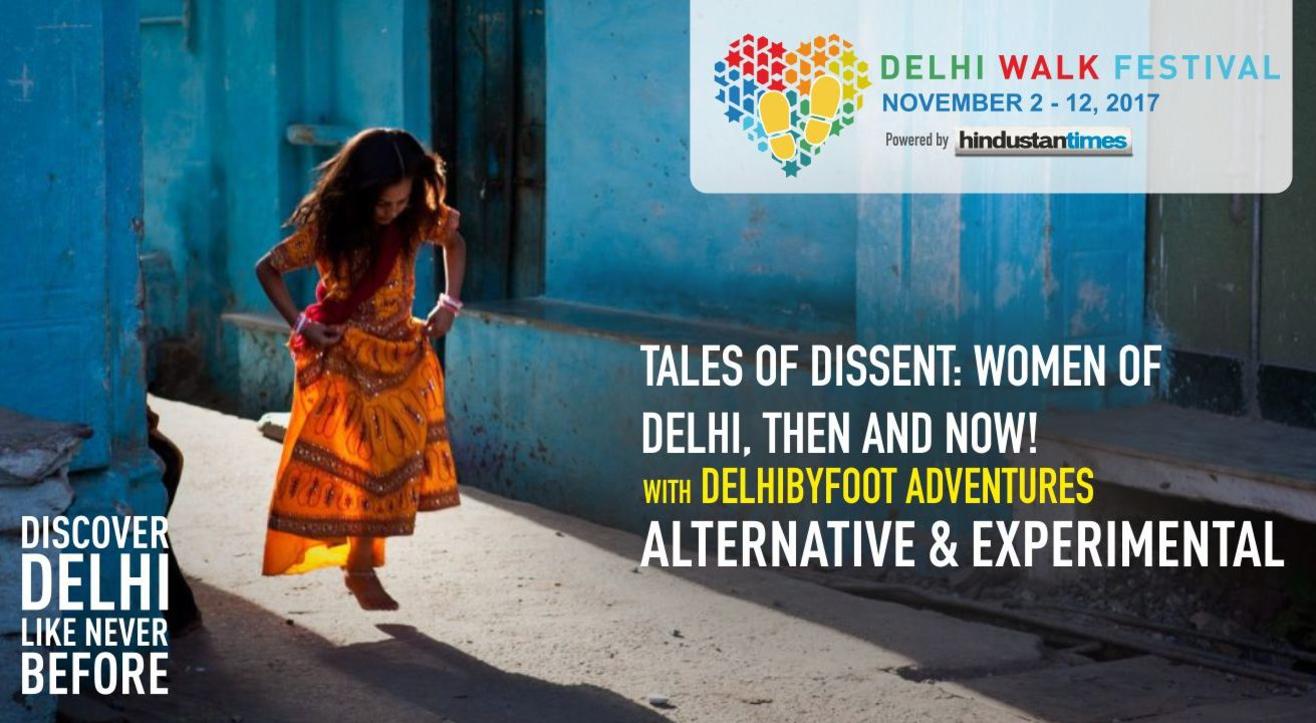 Alternative & Experimental
Delhi Walk Festival - Tales of Dissent: Women of Delhi, Then and Now!
Chandni Chowk Metro Station, Gate 1
About
Welcome to the DELHI WALK FESTIVAL!
Put on your walking shoes – and join us.
Choose from Nature Walks, Ecology walks, Design Walks, Photography Walks, Alternative and Experimental Walks, Culture Walks, Heritage Walks, Art Walks, Music Walks and Food Walks.
Discover a city that is brimming with experiences that are rich, diverse, vibrant, inclusive, unique and unforgettable.
ABOUT THE WALK
Indian history is replete with stories of Mughal Emperors who rules Old Delhi. However, very little is known about the women of the Mughal period and how they influenced history. We know of stories in which queens, princesses and concubines were relegated to the zenanas (ladies' quarters) of the palace. Those who have read and researched on life behind the scenes will tell you that they had and held on to their space, despite difficult odds. DBF brings you tales of some women who played an important role in creating many stories of dissent, a glimpse into their challenges and achievements, their lives and loves; and how they created alternative niches for themselves - niches that they designed, ruled and held on to.
ABOUT THE WALK PARTNER
Gouri has over 10 years of experience in the field of education, working with state-run research organizations, digital learning companies and publishing houses, as a content consultant and editor. A poet at heart, who pours out her social revolutionary thoughts in verse, she is a woman of today who juggles domestic and work responsibilities with élan.
Contact Number of walk Leader-Ramit - 9871181775
Wear comfortable walking shoes. Dress conservatively, keeping in mind that we shall be visiting a few religious spots. Shorts are not allowed.
Men and women must carry headwear as visits to shrines are involved.
Our city is choking on plastic waste, we wish to avoid adding further to the city's woes, hence please carry drinking water in your own bottles
You may carry sunshades/sunglasses/hats if the sun bothers you

Rs 100 to be given to the Walk Facilitator as contribution for Tea & traditional Shahjahanabadi Breakfast

Venue
Chandni Chowk Metro Station, Gate 1
Gate No. 5, Kaccha Bagh Area, Chandni Chowk, HC Sen Marg, Delhi, NCR 110006, India