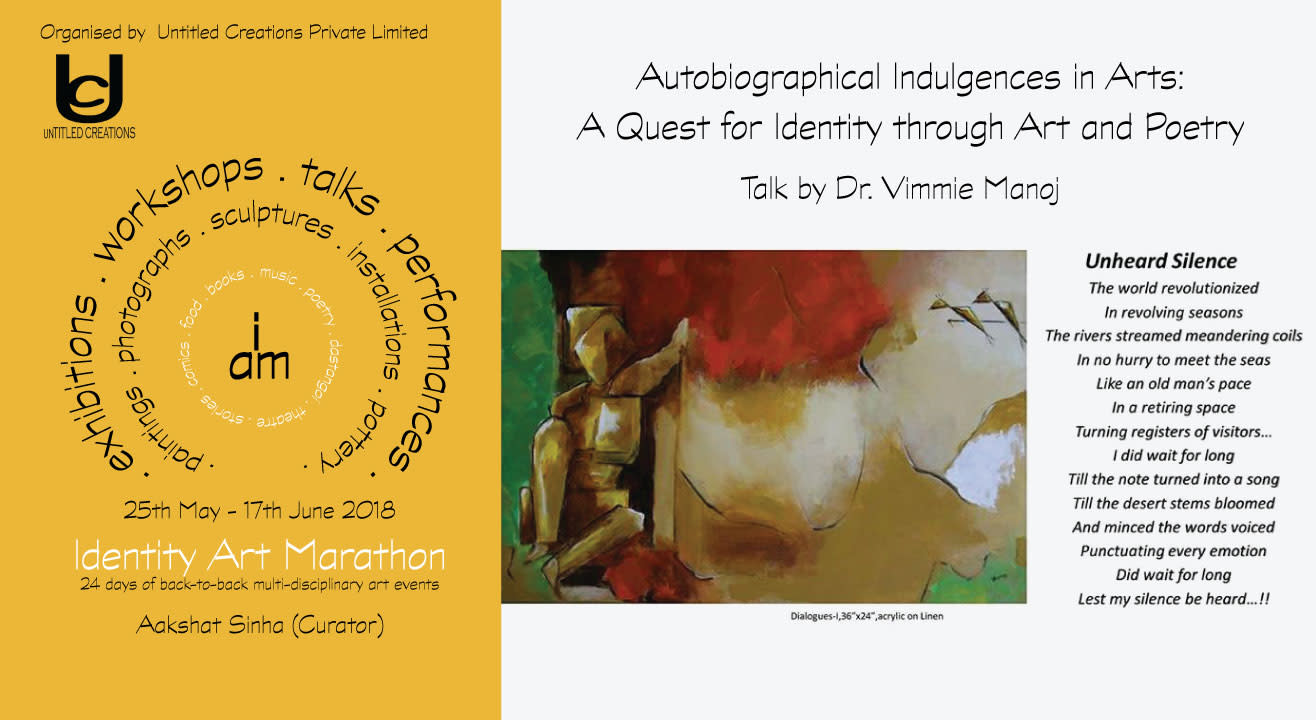 Learn
Quest for Identity through Art & Poetry by Dr. Vimmie Manoj
About
The Quest for Identity is a very complex process.


In the current scenario, individuals suffer identity crisis, alienation, rootlessness and existential longing. Artists often indulge in autobiographical methods and attempt to unravel these crises through their arts.


The Talk will involve the interdisciplinary method of "Art and Poetry," and focus on the individualistic search to reach the zenith of realizing the goal.
A Talk by Dr. Vimmie Manoj, artist and poet.
Venue
Arpana Fine Arts Gallery
Arpana Fine Arts Gallery, Academy of Fine Arts and Literature, 4/6 Siri Fort Institutional Area, Opp. Gate No. 2, Siri Fort Auditorium, New Delhi 110049. Metro Green Park.